Juneau is unlike any other place you'll visit in the world. And because it's so unique, you'll want to look for specific features and add-ons that will make your experience especially enjoyable.
After hiking, kayaking, skiing or exploring outside in other ways, you'll need a comfortable place to relax, refuel and get ready for whatever adventures await you the following day.
The right hotel features will make your trip that much more enjoyable. Here are some nice features and add-ons to consider for your Juneau accommodation.
What to Look for in Your Juneau Accommodation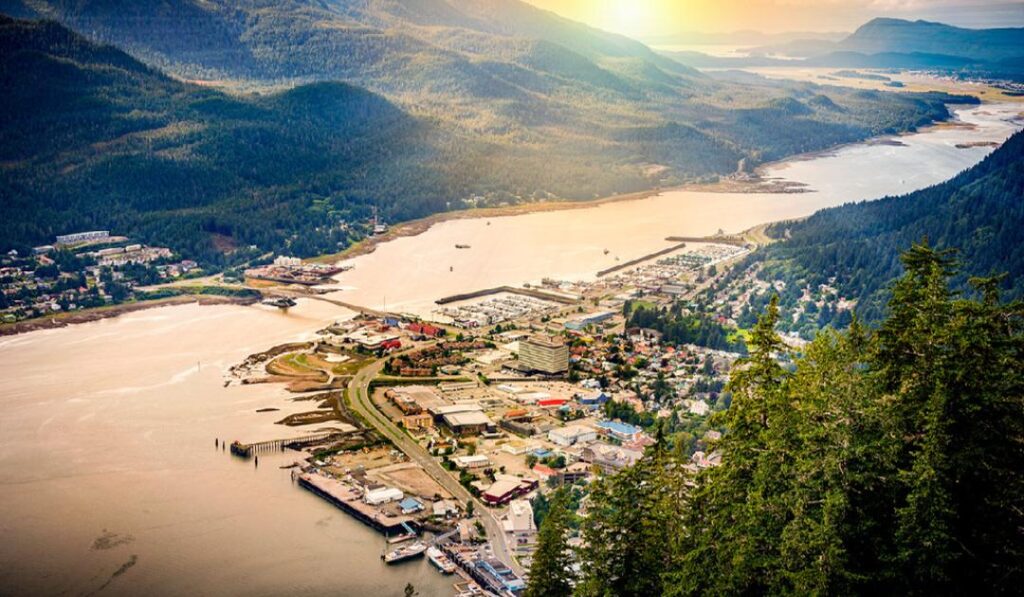 There are many outstanding hotels in Juneau. So how can you tell the good from the great? Here's a list of convenient features and add-ons to look for in your hotel choice.
1. Fish and Game Freezer
Juneau is a fantastic place to hunt and fish. But what do you do with the animals or fish that you've caught? Ideally, your hotel will have a free fish and game freezer where you can prepare your catch for your travels home.
Or perhaps you hope to enjoy them during your travels. If so, you'll want to ensure that you have a working kitchen where you can prepare meals using your hunting or fishing spoils. (Want to learn more about hunting in Juneau? Read up on these regulations for the next hunting season.)
2. Full Kitchen
Even if you don't plan to hunt or fish during your stay, you might want to book a kitchen hotel suite. This will help you save money and relax a bit more instead of making reservations and going out for every meal.
Many guests in Juneau spend an extended time in Alaska because of the initial price of getting here. That's understandable. So if you'll be here for several nights, you'll want all the comforts of home, even if it is just to pop some popcorn to enjoy the free cable TV in every room.
3. On-site Restaurant
If you want a break from cooking and cleaning during your stay in Juneau, look for a hotel with an on-site restaurant. That way, you don't have to travel to a restaurant and deal with reading reviews and deciding where to go. You can visit the on-site restaurant for a snack or a quick bite before your tour guide picks you up for your next excursion right at the front doors of your hotel.
An on-site restaurant is super helpful after a busy day of exploring, you'll appreciate only walking a short distance to arrive at your hotel. Read up on the on-site restaurant at Frontier Suites for more information about the ease of ordering local, delicious cuisine.
4. Separate Living and Sleeping Space
The best way to stay comfortable when staying at a hotel or other overnight accommodation is to have separate living and sleeping spaces. This provides more room to set up a more restful night of sleep. This is especially nice if you're traveling with others who might want to stay up and watch television or socialize when you're ready to go to bed.
LOOKING FOR A NICE HOTEL IN JUNEAU?
Full kitchens in every suite.
If you're planning an extended stay in Juneau, be sure that you consider a larger room with more space to spread out and set up your belongings as if you were at home. This will provide added comfort throughout your stay.
5. Breakfast Included
They say breakfast is the most important meal of the day. If you're someone who enjoys getting your day started with a hearty breakfast, consider a hotel that offers free breakfast as part of your booking.
This removes one more expense and adds to the simplicity of your travels. And if you're planning to get up bright and early to see a Juneau sunrise from a kayak or enjoy a brisk all-day hike, you won't want to take the time to go downtown in search of the perfect breakfast location. Instead, get your breakfast right from your hotel for simplicity.
6. Location
Each hotel in Juneau has different benefits of being close to some activities. You can't be close to both downtown and the best hiking spots. But you can choose a Juneau hotel that's near the airport to help make travel simpler. Plus, being close to the airport gives you easy access to hiking trails.
The best location is the one that matches your expectations for your travels in the area. Additionally, you should consider how loud or quiet you want your hotel to be for you to be able to get rest at night.
7. Fitness Area
We talk often about the benefits of all the outdoor adventures Juneau offers, but many people also visit the area for work. And if you come for work, you'll want a convenient place to exercise after a day at your desk.
Looking for a hotel with a fitness space will help ensure you get up and get some exercise by reducing friction between you and the fitness area. When all you have to do is go downstairs to the hotel fitness center, you're far more likely to use it than if you had to travel to get to another gym or pay for a one-day membership.
8. Hospitable Team
The front-desk team makes a big difference in your experience when staying at a hotel. But sometimes it's challenging to know just how great the front-desk team is unless you call to book your reservation or call with questions.
And in the age of easy online booking, most people don't call to make hotel reservations anymore, which is understandable. The best way to learn about how hospitable the staff is when booking online is to read reviews carefully or search the reviews based on keywords, such as hospitality.
Or if you know someone who visited the area, you can ask their opinion about the accommodation they chose and why.
9. Spacious Rooms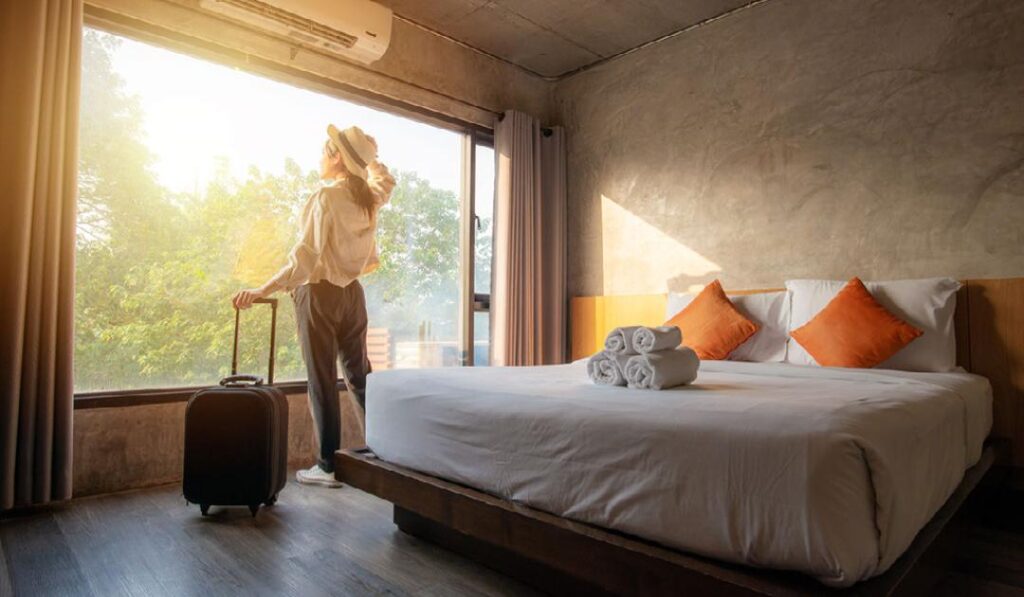 Have you ever walked inside of a hotel room and wondered where you'll place your luggage and other personal belongings? Feeling cramped in a hotel is not fun. Ideally, you want to choose a room that will have plenty of room for the number of guests staying there along with their belongings.
Read up on how spacious the rooms are before you book at a hotel. There are some neat older hotels in Juneau, but with that comes the challenge of older floor plans that simply don't have the space that you would expect from modern hotels.
10. Simple Booking
You'd think this would be a standard feature and not a nice add-on that you'll be surprised when you start evaluating booking hotels in Juneau. Many are locally owned, which is great because you'll get an authentic Juneau experience. But with that can come challenges with booking if the hotel hasn't invested in a strong website presence.
Frontier Suites knows that your vacation starts when you begin planning it. Booking your Juneau accommodation should be simple, easy and stress-free – that's exactly what you'll find when you book now.
Further reading: