As you evaluate where to stay during your Alaska visit, you basically have two options. You can stay downtown or evaluate Juneau hotels near the airport. Each of these options has its benefits and you'll find a superb list of options for your needs regardless of where you choose to stay during your travels.
To guide you in selecting the best hotel based on your needs, we've put together a list of the best lodging options near Juneau International Airport.
Juneau Hotels Near the Airport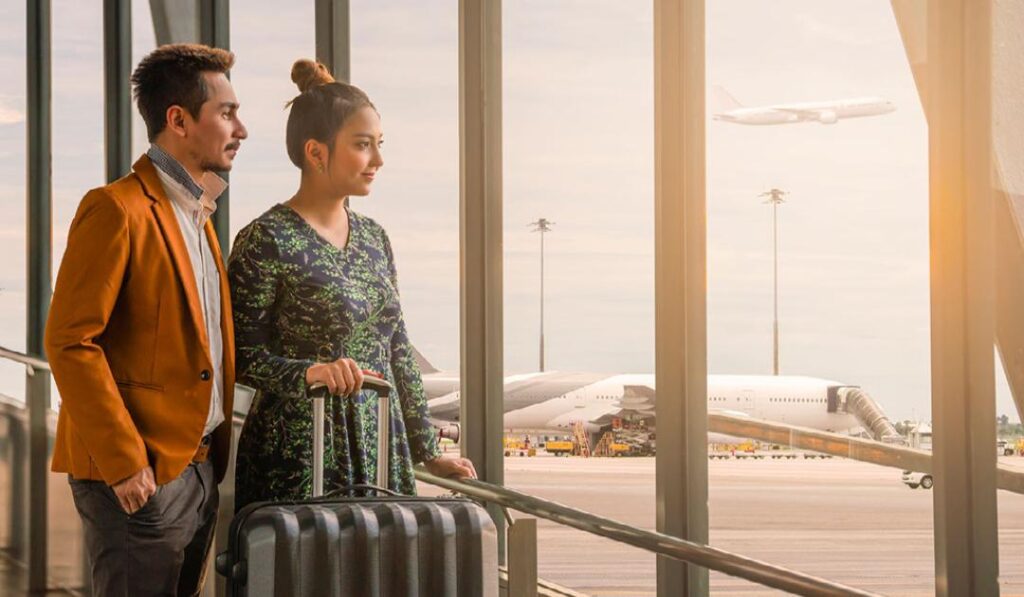 Lodging near an airport during travels can reduce time back and forth. For those adventuring throughout Alaska during a vacation and planning to fly from one destination to another can benefit from an airport hotel.
But you might also like an airport hotel because it puts you closer to prime hiking locations compared to a downtown hotel. Transportation is easy to find near the airport since taxis and rideshare companies service so many airline travelers.
If those benefits sound great to you, here are the best Juneau hotels near the airport.
1. Frontier Suites Hotel
With 4 stars on more than 200 reviews on Google, Frontier Suites Hotel is one of the best options within a mile of Juneau International Airport. You'll enjoy extra amenities outside of a normal hotel room since you'll be staying in a suite. This includes a full kitchen stocked with the cooking materials necessary to make and enjoy all your meals during your stay (though we do recommend exploring the cuisine in Juneau as there are many outstanding options.
You'll be close to Mendenhall Glacier and the hiking trails nearby the landmark. The hotel gets excellent reviews for its cleanliness. Plus, the on-site restaurant adds incredible convenience for travelers. You're also within a 12-minute walk of five restaurants that will show you some of the delicious cuisines the area offers.
Enjoy free Wi-Fi and competitive per-night rates but with bigger rooms and incredible services.
2. Aspen Suites Hotel Juneau
Aspen Suites is another well-respected hotel in the area that gets good reviews. Much like Frontier Suites, the hotel is only a half-mile from the airport, making it incredibly convenient. The rooms are not as spacious as Frontier Suites, but you'll have a kitchenette to enjoy diverse foods from the convenience of your room.
The hotel gets good reviews for cleanliness. And because you're so close to the airport, you're also close to Mendenhall Glacier. You're close to Juneau Mercantile and Armory as well as within walking distance of several quality restaurants.
3. Best Western Grandma's Feather Bed
For the most unique hotel experience, you can visit the Best Western Grandma's Feather Bed. Although the property is run by a major hotel chain, it functions more like a bed and breakfast and has a more exclusive feel since it has few rooms.
The atmosphere is positively charming and puts you close to the airport but with a more relaxed country feel. The hotel is top-rated with 4.6 stars on 194 reviews on Google. Some of the things guests mention are the breakfast, hot tub, bathroom and convenient transit options.
However, you pay for the exclusivity of staying in a hotel with fewer rooms. The rates are significantly higher than other hotels near the airport no matter what time of year you visit Juneau.
4. Best Western Country Lane Inn
Much like the other Best Western property in Juneau, the Country Lane Inn gets excellent reviews. It has 4.4 stars on 364 reviews on Google. But also like its counterpart, you'll pay higher rates than you will to stay at local hotels.
This chain hotel scores high for service, location and breakfast offerings. And like other airport hotels, it puts you close to great food options so you can walk around the area and explore without needing to hire a rideshare or taxi.
Previous guests say that the rooms are immaculately clean and well-kept and that the service is good.
5. Travelodge by Wyndham Juneau
The rooms are far from modern at this hotel. But it still gets excellent ratings for an airport hotel and prices are more affordable than other chain hotel offerings.
Travelodge is also one of the rare Juneau hotel options with a pool. Families traveling with young children often appreciate the opportunity to entertain little ones with swim time. But if you have big plans to hike and explore the great outdoors during your stay, you might not have energy for the pool after your travels.
The hotel is well-kept and clean. Guests appreciate the property and its breakfast offering.
LOOKING FOR A NICE HOTEL IN JUNEAU?
Full kitchens in every suite.
6. Super 8 by Wyndham Juneau
The Super 8 by Wyndham is a good budget option if you need somewhere affordable to stay near the airport. However, it isn't one of the highest-rated airport hotels. It receives 3.9 stars on 261 reviews on Google. The highest negative reviews are on the bathrooms including leaks and plumbing issues. Customers also report issues with cleanliness and limited amenities.
But the per-night fee is lower than some other hotels in the area, which can be a great benefit for those looking to travel on a tight budget. This is also a 2-star hotel and most other options are 3-star hotels, meaning they have greater amenities and service for customers.
7. Extended Stay America Juneau
The Extended Stay America gets you as close to the airport as possible. But it's also the lowest-rated hotel with just 3.6 stars on 376 reviews. The service and locations are the most positive aspects of the hotel.
Guests say that the beds need to be replaced as they are not comfortable and decrease the quality of their sleep. But the customer service team is friendly and helpful, which helps guests feel cared for during their stay.
Much like the Travelodge, the Extended Stay America is also a popular choice because it has an indoor pool, which is rare to find in Juneau. There is also a limited free breakfast, which is an added benefit for guests.
Is There an Airport Shuttle in Juneau, AK?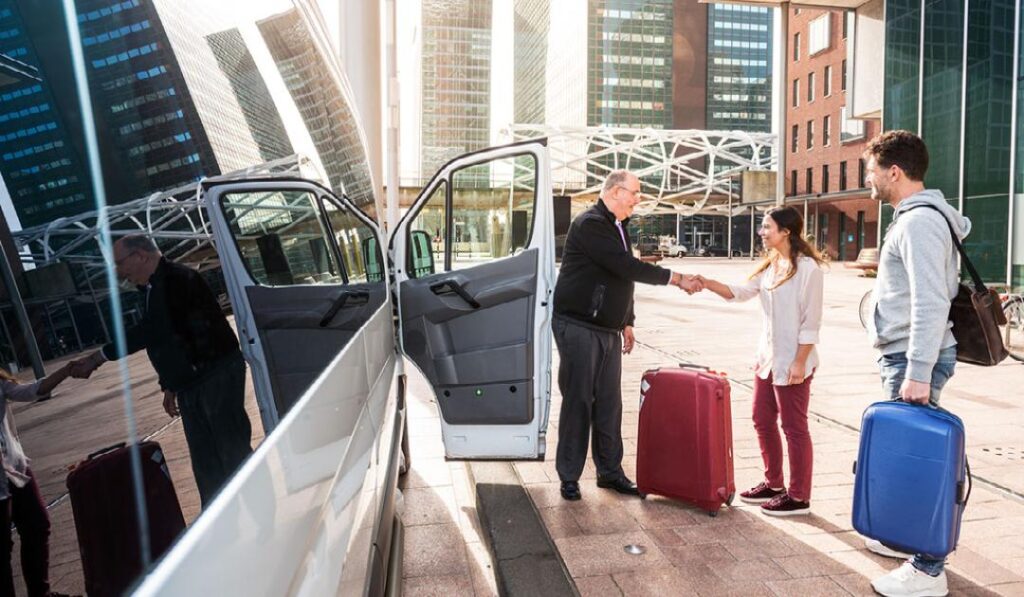 Many visitors want to know, is there an airport shuttle in Juneau, AK? Many hotels near the airport as well as some downtown hotels provide a shuttle from the airport to your overnight accommodations. Just be sure you know the hours of operation for the shuttle before booking your travel.
If you need additional information about Juneau hotels with an airport shuttle, we offer a complete list to guide your travel needs.
What Is the Best Way to Get Around Juneau?
Juneau is a very walkable city. You'll be nearby great restaurants and retail no matter whether you choose to stay downtown or near the airport. Plus, there are rideshare companies, taxis and other transportation options to meet your needs.
Looking to book travel to Juneau and stay near the airport? Frontier Suites will welcome you with friendly service, clean suites and some of the best accommodations in the area. Book your stay now to lock in the best rates on your preferred travel dates.
Further reading: