Frontier Suites Hotel Specials
The Frontier Suites Hotel in Juneau offers a range of nightly specials that you can't miss. Take advantage of these rates while they last and stay in the most comfortable hotel in Juneau Alaska.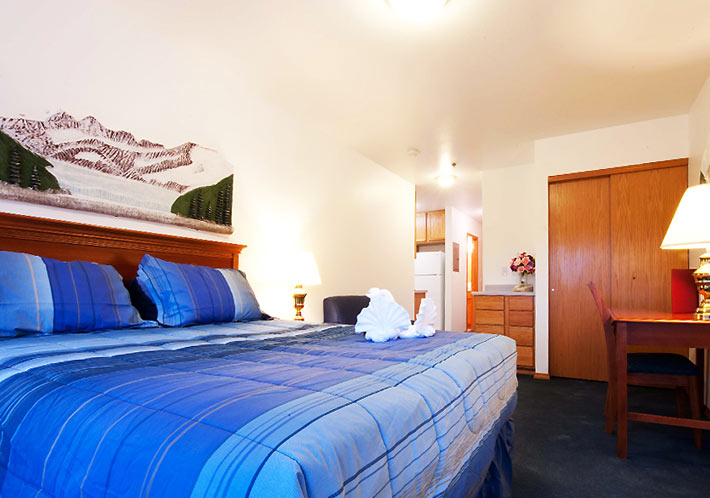 About The Frontier Suites Hotel in Juneau
In the Mendenhall Valley, near the breathtaking Mendenhall Glacier, the beautiful newly renovated Frontier Suites Hotel in Juneau Alaska offers something for everyone — whether traveling for leisure, business, or extended stay, our courteous and helpful staff will work to accommodate your needs. We offer a variety of comfortable non-smoking rooms and suites, all with full kitchens, a shuttle to and from the airport, a fitness center, business center, and a host of amenities to make your stay unforgettable!
Important notice: during the pandemic we are operating our free shuttle on a limited basis. Please call the hotel (907) 790-6600 upon arrival for availability. We will do our best to accommodate you, and apologize for any inconvenience. Remember, mask or face coverings are required for all shuttle passengers.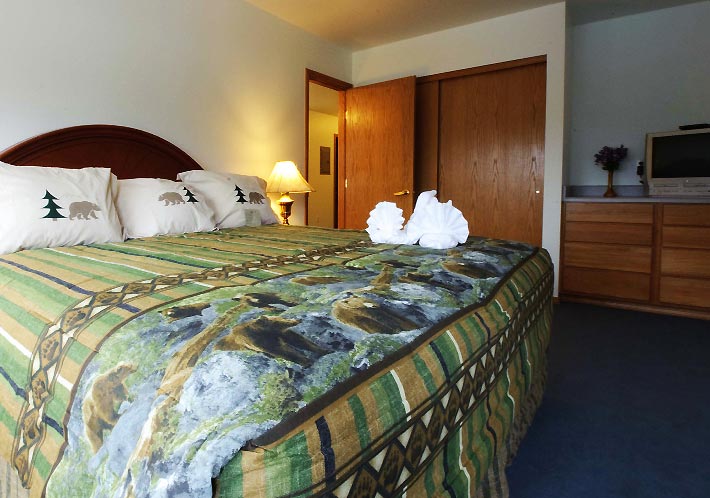 Hotel Located in Juneau's Fabulous Mendenhall Valley
Non-smoking hotel
Located in the Mendenhall Valley in Juneau Alaska
A short 5-minute drive to the beautiful Mendenhall Glacier
Complimentary shuttle to & from the airport and Alaska Marine Highway Ferry Terminal (limited during pandemic)
Fitness facility
On-site laundromat
Freezer storage for fish and game
Comfortable Suites and an Array of Amenities
Variety of beautifully-furnished rooms with 1 or 2 queen beds
Large comfortable deluxe rooms with a king bed and whirlpool bath
Your choice of queen or king beds in our roomy one-bedroom suites
All rooms have full-size kitchens including cooking and table service
Complimentary high-speed Internet
Cable TV with 7 HBO channels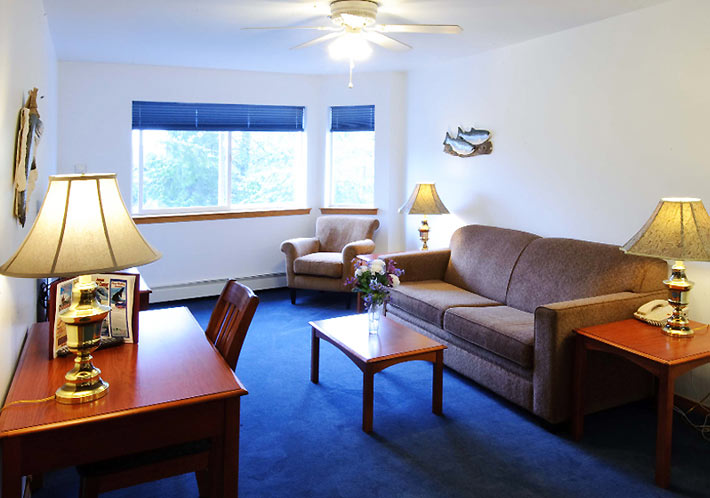 We Are Newly Remodeled
Book one of our 104 beautiful rooms and suites in the heart of Scenic Juneau Alaska!
Ron Johnson, San Diego CA
The Frontier Suites offers a solid value in a great location. The staff tries hard to please. The hotel has large, clean rooms at a very reasonable price. The kitchenettes are well stocked and you can easily prepare a meal. If you do not feel like cooking, the hotel's restaurant is also pretty good.
John Haynes, Portland OR
We travel to Juneau a lot for business (about 20 days per year). The Frontier Suites is perfect for us. Close the airport, large rooms, kitchenettes and living rooms. The staff is great, very helpful. We highly recommend Frontiers Suites.
Debbie B., Calgary AB
I loved the Frontier Suites. The room was large, comfortable and very clean. The hotel is close to everything. The staff was super helpful and friendly. Definitely the place to stay in Juneau.
Subscribe to Our Newsletter