Renting overnight accommodations that feature kitchen hotel suites can provide the closest feeling to a home environment. Whether you're booking a weekend stay to visit loved ones or planning your next vacation, having a full kitchen will make your stay more comfortable while supplying the features you're used to at home.
Overnight guests generally have many questions about what to expect from hotel rooms that include a kitchen, and sometimes finding full details about what's in the room is challenging. Learn definitions of different hotel kitchen arrangements so you can guarantee you know how to pack, plan and prepare for your next trip.
What Qualifies as a Kitchen?
A kitchen should be a separate room away from bedrooms, though you might find arrangements that mirror a studio apartment in some hotels. A kitchen should include the following appliances.
Stove

Oven

Refrigerator

Dishwasher (optional)
You might also find some smaller appliances, such as a blender, coffeemaker, toaster and microwave. A kitchen should come with pots, pans, baking sheets and other items you would need to cook and bake.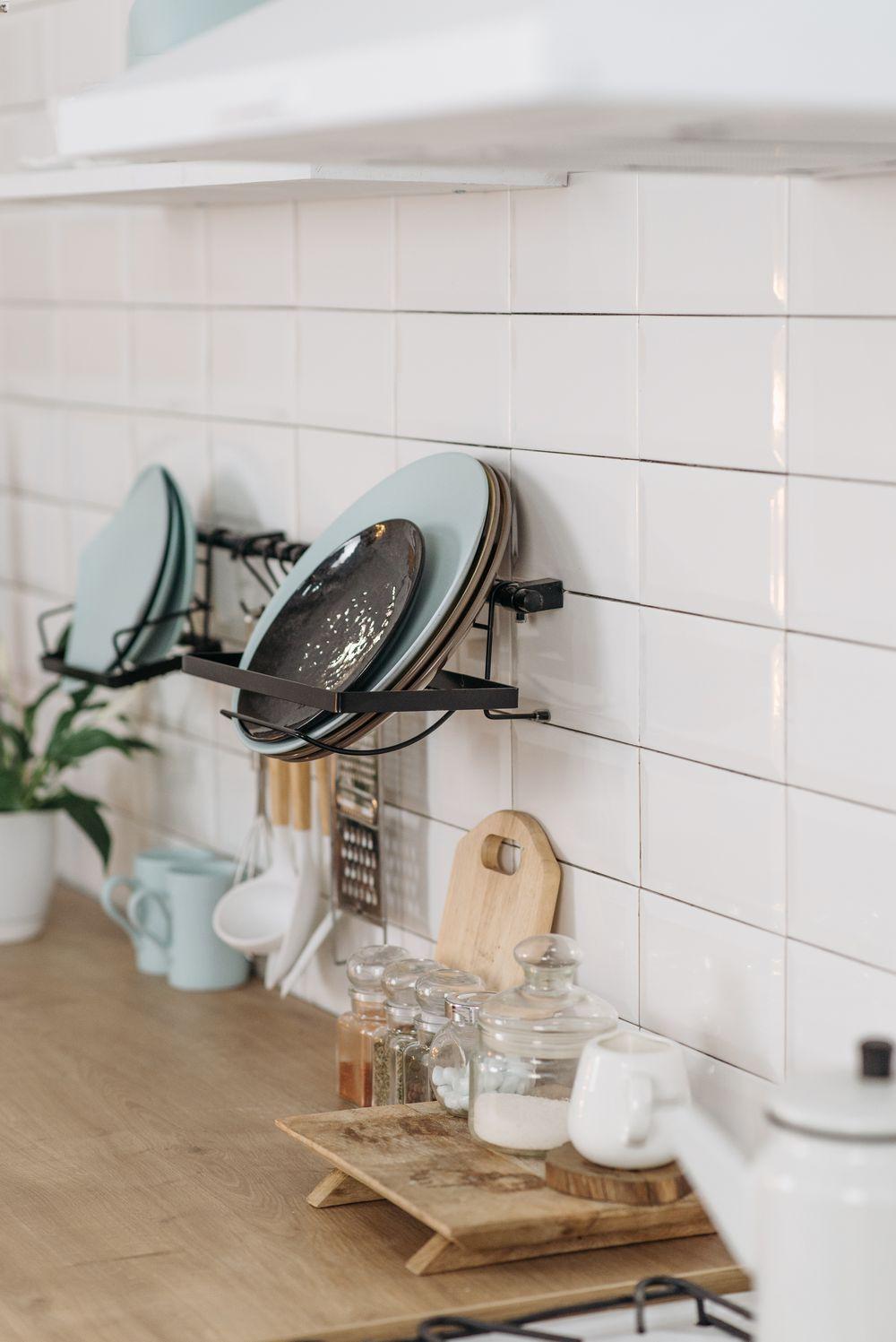 Within a hotel kitchen, you'll also find plates, cutlery and serving utensils. It should be like renting out a fully furnished apartment.
The only way to do quality cooking is to look for a room that features a full kitchen. Otherwise, you might need to purchase pre-cooked dishes that you're just heating up. And you'll need to plan to visit a grocery store or market every few days because standard hotel refrigerators are quite small. Don't plan to feed more than two people from a mini-fridge.
Benefits of Kitchen Hotel Suites
The benefits of booking kitchen hotel suites instead of standard hotel rooms are impactful. And you can often get these rooms for about the same price as you do standard hotel rooms, meaning you get all the benefits with no drawbacks.
These are the top benefits of having a full kitchen for your next overnight trip.
Pack lighter – you don't need to pack your own kitchen supplies.

Save money on food – you can easily spend a few dollars per meal while traveling when you make the food in your room. Eating out will cost upwards of $10 no matter what city you travel to.

Pack healthier food – whether you're hiking or traveling for work, you'll have more flexibility to eat foods that are good for you and provide quality energy for the adventures that await you while traveling.

Brew your coffee of choice – the packets hotels provide for in-room coffee are often not the best. While they might be from local coffee houses or popular brands like Starbucks, these small coffee makers don't provide you the freedom to choose your coffee strength or the freedom to select the type of coffee you like best. Having a full-size coffeemaker means you can purchase breakfast blend or Sumatra and anything in between.

Meal prep – enjoy foods from all food groups as you prepare freshly cooked meals. Fill your hotel room with the aroma of fresh cooking and enjoy a wide variety of foods while traveling.

Gather with friends, coworkers or family members for dinner – no matter who you're traveling with or visiting nearby, you can gather for mealtime when your accommodations feature a full kitchen. If you're traveling for work alongside your coworkers, invite them over to your hotel suite for some fresh-cooked food after a long day of work.
Is it Better to Book an Airbnb?
When Airbnb opened its online marketplace, it was the first platform for listing your home for temporary lodging. Today, many other online services allow homeowners to use this service.
These options are actually making it more challenging for renters and vacation planners. Because homeowners can list the same house on multiple online platforms, many struggle to keep their listings updated.
So if you book a house on Airbnb and the homeowner hasn't updated the listing based on their rentals from Vrbo, you might experience a last-minute cancellation that leaves you with few options for rebooking your travel.
In areas with extended stay hotels, it's often better to book your stay at these hotels instead of Airbnb or Vrbo stays because you can guarantee your suite will be available on the nights you've booked for. Plus, you'll get added benefits, such as:
24-hour front desk support

Toiletries in case you forget something

Security

Flexible check-in and check-out times

Guarantee of what you can expect in the room

Easy communication leading up to your trip

More affordable long-term accommodations

Safer areas

Private space when traveling with a large group

Daily cleaning service

Easy ability to extend your stay if your travel plans change
While some travelers have great experiences at home rentals, others struggle through the constant change in expectations from one home to another and the challenge of last-minute changes to the accommodations.
Additionally, if anything goes wrong with the house during your trip, it could take the homeowner a few days to get someone to come to take a look. If this is a broken appliance, leak or issue with the heating and cooling, that will put a real damper on your trip.
Hotel Room Kitchen FAQs
Knowing what to expect from a hotel room kitchen is challenging. But here are some of the top questions people ask about hotel room kitchens and in-depth answers so you can prepare for your next trip away from home.
What Is a Hotel Room with a Kitchen Called?
A hotel room with a kitchen is generally called an extended stay hotel. You'll find a kitchenette in other hotel settings but these smaller kitchen arrangements generally lack a stove and the ability to truly cook your own food. Instead, you might just have a refrigerator and freezer along with a microwave and some cooking utensils.
Do Hotels Have Kitchens?
In many major cities or large towns, you'll be able to find a hotel with a kitchen. These hotel rooms feature a full stove and oven along with all the kitchen equipment you'll need to prepare meals. However, you'll need to look for an extended stay hotel to find a full kitchen.
What is a Mini Kitchen Called?
A kitchenette is a mini hotel kitchen. These smaller kitchens help provide the strict essentials while maximizing the space available with a hotel room. Kitchenettes can have a variety of orientations and supplies, such as a mini-fridge and cooktop or a full-size fridge and only a microwave.
For a Juneau hotel with a full kitchen, book your stay at Frontier Suites. The hotel is within walking distance of the airport and features everything you need to enjoy a relaxing getaway or productive work trip in Alaska. Our front desk team is customer-focused and ready to help you make the most of your Juneau experience.
Book now for the best rates and options for your trip.
Further reading: