Hunting is a part of Alaska's culture and residents view it as a special time of year. Deer are the dominant species that people hunt in the area. Learn where and when to hunt in Alaska and what to expect.
Alaska's main hunting season is August through October, but it depends on the region and what you're planning to hunt for. There is also a spring hunting season in April and May that sometimes stretches into June. The state provides a helpful timeline to guide you in getting the necessary licenses and preparing for your Juneau hunting trip.
Coming at the right time will be important to be able to find the species and types of animals you're hoping to hunt. For example, caribou migrate seasonally, which means that depending on where you are hunting, you might not find any.
Start planning your Juneau hunting trip with this complete outline of what you need to know about hunting in Alaska.
About Hunting in Juneau
Juneau has four Game Management Units (GMUs) nearby. These are units 1, 2, 3 and 4. Be sure to read up on the areas that are closed to hunting and trapping in these GMUs before planning your trip.
Additionally, Juneau outlines the areas where you cannot discharge a firearm. These include being near CBJ Parks and Recreation property, Mount Roberts Trail, public streets or highways, or near the airport where disrupting birds could impact aircraft flight paths.
The best way to hunt in the area is to work with a guide. This will ensure compliance with all state requirements and ensure that you follow the law for removing the animals from the state if you plan to take them with you.
Tongass National Forest includes 17 million acres of public grounds. With thousands of creeks and rivers, it has great access for hunting and fishing. The most popular game is Sitka blacktail deer and black bears.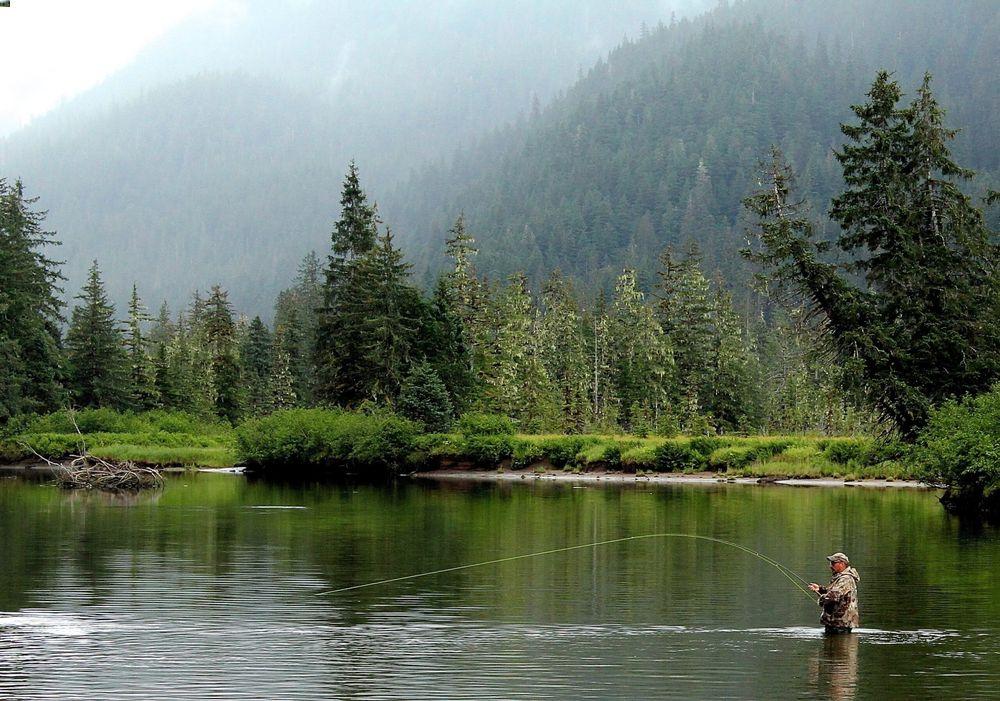 Deer season runs the longest, which is one reason why hunting these animals is so popular. There are spring and fall bear seasons, and you'll find bears to be plentiful near Juneau.
Fishing opportunities:
Rainbow trout

Cutthroat trout

Grayling and dolly varden

Pacific salmon

Kings

Sockeyes

Halibut

Rockfish

Lingcod

Shrimp

Cram

Mussels

Scallops

Herring
Hunting Safety
Before you leave for your hunting trip, be sure your loved ones know where you're going and how long you'll be gone. Tell them when to expect your return so that if anything happens, your loved ones will know when to send a search party for you.
The Alaska State Troopers provide a Wilderness Trip Plan that you can easily fill out and leave behind with your loved ones to ensure your safety and keep everyone informed. The more detailed you make the information that you leave with your loved ones, the easier it will be to find you. That's because the search party will have details of your equipment and what to look for.
Carrying a satellite phone or Garmin locator can further ensure that if anything goes wrong, someone can find you.
Bears do not intend to hurt you. So if you encounter a bear, do your best to remain calm. Running can make the bear feel threatened and as though they should chase after you.
One risk of encountering a bear is if you're hunting deer and trying to clean and dress them. Be sure that you have good visibility in an open area before doing this to ensure you don't encounter a bear.
You do not have to wear orange while hunting, but it's a good idea so that other hunters can see you easily and avoid mistaking you for game. Even something as simple as an orange hat could provide the protection you need so others can spot you.
Preparing for Your Trip
Hunting in Alaska will be unlike anywhere else you've hunted. You should prepare for bad weather. In fact, some hunters say that if you go for a week and experience more than one day of sunshine, you should consider yourself lucky because the area is so wet.
Prepare for lots of precipitation and get water-resistant attire and footwear. This will help you stay comfortable throughout your hunting experience. While the temperatures in Juneau are mild compared to other areas of the state, plan for chilly weather, even during the summer months.
Because cell service is spotty in the best hunting areas, you should bring a satellite phone in case of an emergency.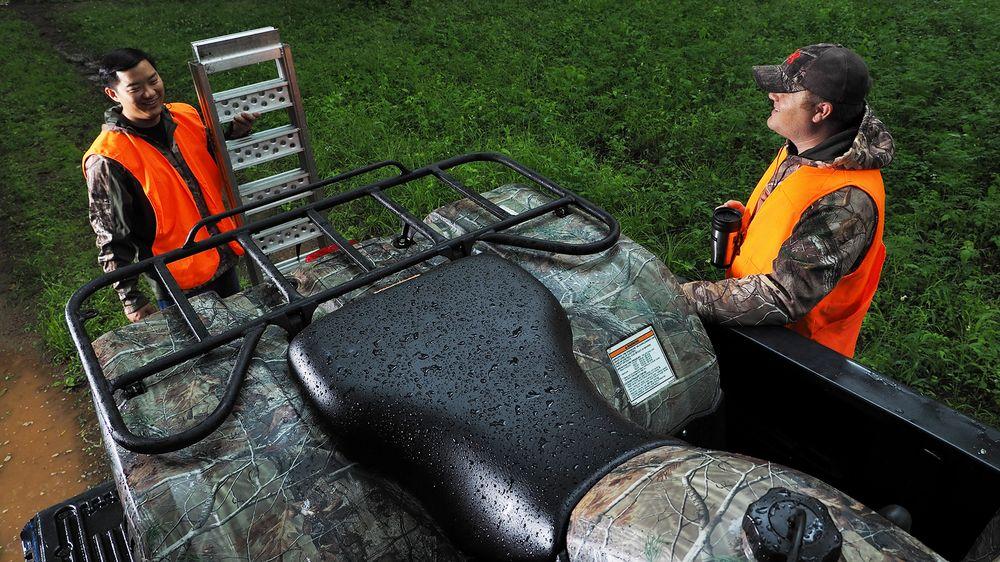 Physical Conditioning
The Alaska Department of Fish and Game also encourages that you prepare for the physical demands of hunting. You'll need to be prepared for lots of walking since the state has few roads despite its enormous size and land miles. And if you kill anything, you'll need to haul it to the pickup point or the closest road to where you're hunting.
You might need to cross creeks or climb mountains. And cleaning and packing an animal is also a great deal of work. You might be hauling as much as 500 pounds of meat.
Therefore, you should start working on physical conditioning four to six months in advance of your trip. Talk to your doctor to make sure it's safe for you to engage in such rigorous activity. Then create a training plan or work with a personal trainer to begin working toward your goals.
A simple way to start preparing yourself for your Juneau hunting trip is to hike with a heavy pack. This will simulate the experience and help you avoid fatigue when out in the Alaska wilderness. You should start with a pack that weighs 1/10 of your body weight with the goal of working up to ¼ of your body weight.
Logistical Planning
In addition to physical fitness, you should also begin preparing for the logistical demands of hunting in Alaska. This can include weather challenges and being capable of remaining in the field longer than you expected due to weather changes. Prepare to be self-reliant for a few days in case of unexpected circumstances.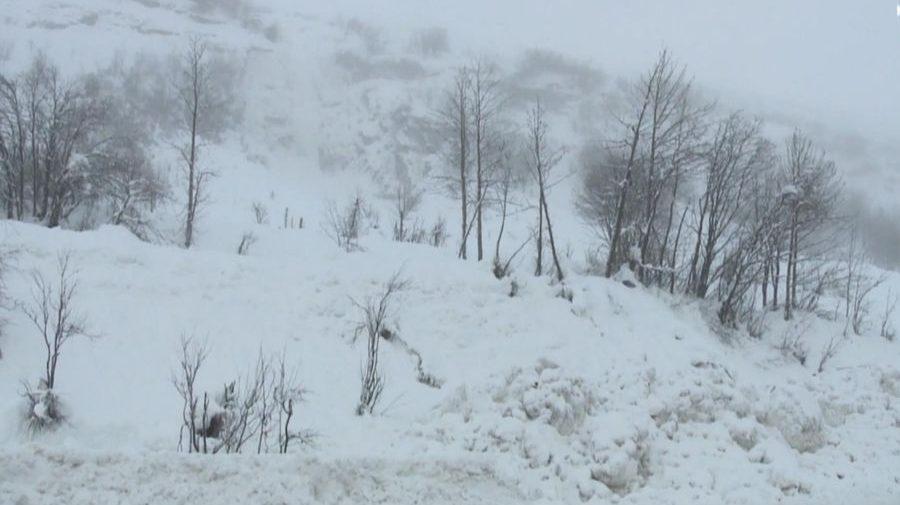 When hunting in Alaska, you're in the wilderness, which is unforgiving and has few comforts you might be used to on hunting trips in other parts of the country. Without the proper planning, your hunting trip could even be fatal.
Review Alaska's Hunt Planning Worksheet to plan your travels and ensure you are ready for your experience.
One final logistics consideration is preparing for the reality that you may or may not see the game you're hoping to see. Success is never guaranteed when working with the wilderness. Come for the experience and appreciate any wildlife you get to experience.
Planning Your Pre-hunting Trip Lodging
Because hunting is so popular in Alaska, hotels near prime hunting locations tend to fill up quickly. Book your accommodations early to ensure you don't get blocked out from the experience you're hoping for.
Frontier Suites offers complimentary freezer storage for fish and game to help make your hunting stay enjoyable and convenient. Book your stay now to get the best hunting season prices and availability.

Further reading: