Juneau weather in September is moderate with an average high of 57 degrees and an average low of 45 degrees. But you'll want to plan for moisture because September has an average of 19 days of rain. If you wait one more month to visit, you'll be here in the rainiest month of the year: October.
And if you're considering whether to travel to Alaska in September, know that it is the start of the prime viewing season for the northern lights. September through March are the best times to view the natural beauty of the northern lights.
Regardless of why you're visiting Juneau in September and what you hope to see, you need to be prepared for damp, chilly weather.
So what should you pack for traveling to an area that will likely get about 8 inches of rain during that month? Here's how to pack for exploring Juneau during one of the best months for traveling the area.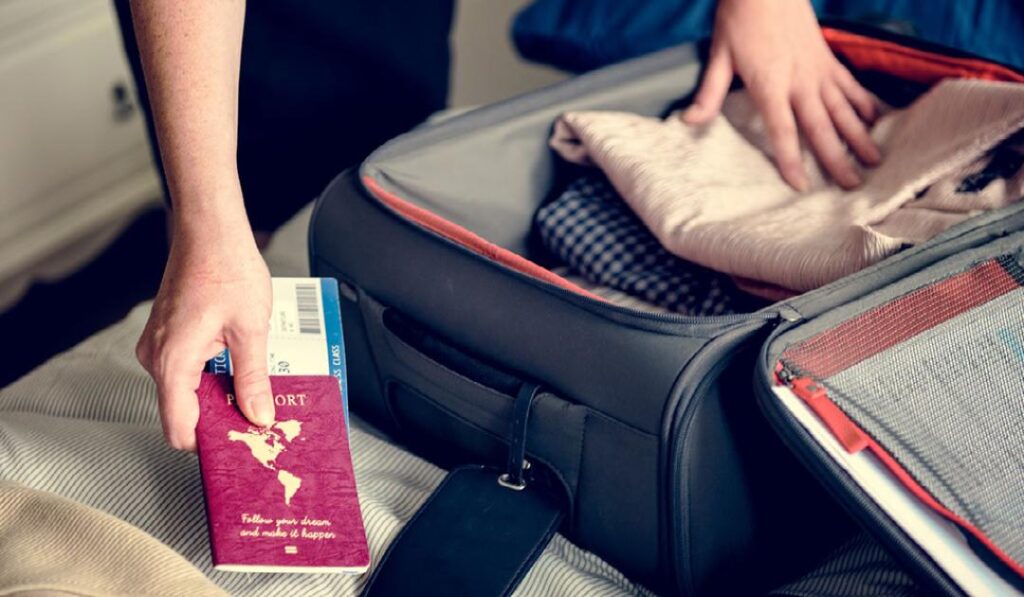 Packing tips for Juneau Weather in September
This list of tips includes what you need to know about packing up for a vacation or work trip to Juneau, Alaska, in September.
Tip 1: Pack for Limited Sunshine
On average, September days in Juneau consist of a little less than five hours of sunshine. With so little sun, you'll need to plan for limited visibility. Even if you don't think you'll be out past dusk, take a flashlight with you. You don't know when it will get so overcast or dark and you'll be caught somewhere. And that way, you don't have to rush any of your Juneau experiences if night falls or clouds take over.
The average length of the day in September is just shy of 13 hours. So there will be plenty of daylight so long as you don't experience a bad storm or stay out too late.
LOOKING FOR A NICE HOTEL IN JUNEAU?
Full kitchens in every suite.
Tip 2: Sunscreen Is Still Advisable
Despite the limited sunshine each day, you'll still want to have sunscreen on hand for your outdoor activities. The UV index in September is only a 2 or less, normally. That can lull some visitors into a sense of security because it seems mild.
The trouble is, you'll likely be outside for hours. Even at a UV Index of 2, you could suffer sunburn, which could put a damper on your vacation. Pack some sunscreen just in case you decide to kayak Juneau or spend a day on a boat whale watching.
Tip 3: Bugs Are Still Prevalent
In addition to sunscreen, you should consider lathering up with bug repellant before going for a day outdoors. Because there hasn't been a solid freeze yet, bugs are still prevalent despite the chilly weather. Regardless of whether you're planning a picnic at Auke Lake or headed for a hiking excursion near Mendenhall Glacier, bug spray will be a good addition to your packing list.
Tip 4: Despite It Being a Coastal Town, Don't Plan to Swim
Unless there is a pool at your Juneau hotel (which is rare to find), you won't be swimming during September in Juneau. Don't get confused by the beaches and coast. You are not about to embark on a warm beach vacation. Water temperatures are just above 50 degrees in September. Swimming in this water is extremely dangerous and not advisable.
You can likely save some space in your suitcase and leave your swim clothes at home. And while you're at it, those flip-flops probably aren't necessary either. You'll want your feet fully covered and protected while exploring the great outdoors.
Tip 5: Dress in Layers
When you leave your hotel for the day, the temperature likely isn't going to change much since the temps only fluctuate about 10 degrees from morning until night in September. However, as you go from one activity to another, you might need more or less clothing. Dressing in layers will keep you comfortable while inside doing a taste test at Alaskan Brewing Company or fishing near one of the world's largest glaciers.
Start with a moisture-wicking base layer and then add waterproof or water-resistant layers over top. This will help keep you comfortable when you inevitably get caught in a rainstorm or some light sprinkles.
Tip 6: Everything Should Be Waterproof
Did we mention that the weather is humid and it rains 2 out of every 3 days? Yep, there's lots of moisture in Juneau, which means everything you bring should be waterproof. Don't just focus on getting the best waterproof jacket (though this is a valuable investment for your Juneau travels).
Waterproof footwear will be another important thing to pack for your trip. And if you have a waterproof bag, that will help protect your belongings. If you're bringing any non-waterproof electronic devices, such as a camera, you'll want to put that inside of a waterproof bag or container.
Tip 7: Pack Comfortable Clothes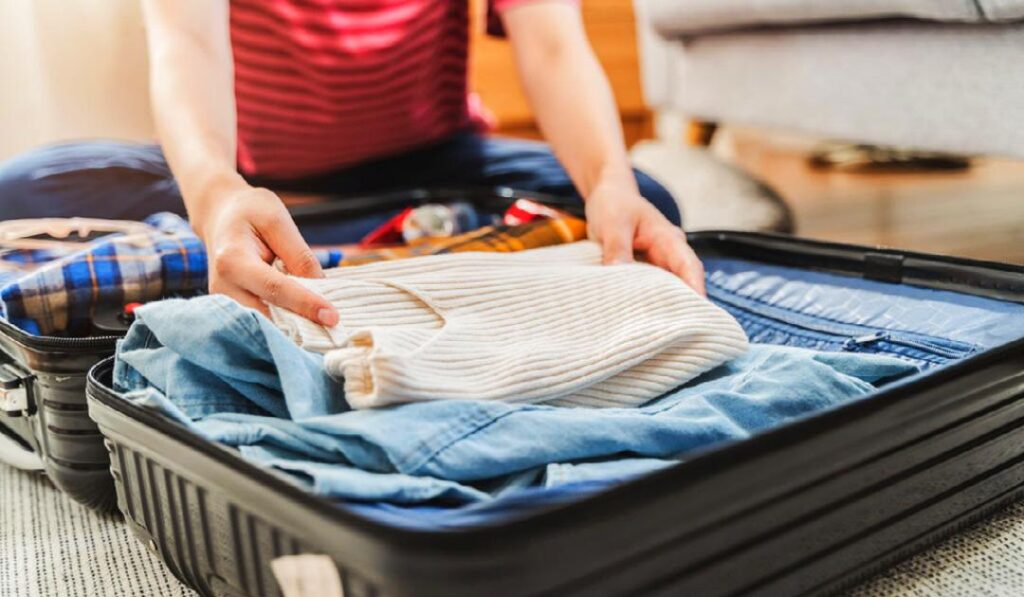 While there are plenty of nice restaurants and entertainment venues to visit while in Juneau, you'll find it a very unassuming city. It's comfortable and relaxed, and that's how we recommend packing for the trip as well.
Bring smart shoes you can do lots of walking in because downtown Juneau is truly a delight to explore. You'll see some neat historic buildings alongside meaningful landmarks. And when you want to rest, you can grab an appetizer or a cup of coffee near the harbor and watch the boats come and go. But regardless of what you're doing, you'll want to be comfortable throughout your travels.
Tip 8: Evaluate Your Hotel's Amenities
Before you get too deep into making your packing list for September in Juneau, evaluate your hotel's amenities. Some hotels make it easier to pack light than others. With community washers and dryers, you can pack fewer clothes and rely on spending a few dollars on running a load or two of laundry if you do encounter bad weather while exploring one day. Or if that hike you took turned into a muddy adventure.
Frontier Suites offers outstanding amenities near the Juneau airport. It's so close to the airport, you can walk there. If you're planning a trip in September, we recommend booking as soon as possible since this is during Juneau's prime tourist season. Book your stay at Frontier Suites today.
Related Questions to Traveling Alaska in September
Planning a full trip to Alaska in September? You'll want to know the answers to these common questions.
Does It Snow in Juneau in September?
It does not snow in Juneau in September normally. On average, Juneau gets no snow in September, but if you visit Anchorage or Valdez in September, be ready for light snowfall. June through September are months when it does not snow in Juneau.
What is Juneau Like in September?
September in Juneau is stunning. The high is generally in the 50s and the temperature only drops about 10 degrees during the entire day. To summarize the weather in Juneau in September, it's chilly and humid.
Is September a Good Month to Cruise Alaska?
September falls in the range of months that are best for Alaskan cruises. You'll find the best conditions for Alaskan cruises in May through September. After that, it gets colder, and you'll encounter more precipitation.
Further reading: