No trip to Juneau would be complete without a whale watching excursion. From May through September, it's prime whale watching season as hundreds of humpback whales bulk up eating Alaskan fish in the Gastineau Channel before their winter migration to warmer climates in locations like Hawaii and Mexico.
Although humpbacks are the most prevalent, you could catch a glimpse of an orca, too. Tourists on whale watching tours routinely spot the Dall's Porpoise, a porpoise species found only in the north Pacific. Most trips also include sightings of eagles, bears, harbor seals, and Steller sea lions, a rare and threatened species of sea lion found in the north Pacific.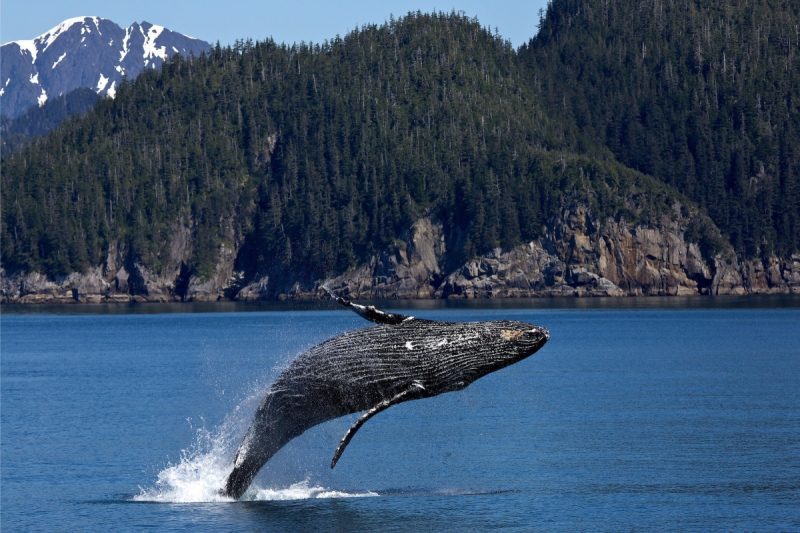 Juneau offers a variety of options to observe whales. You can go on large or small boats or take a combination tour that pairs whale watching with other activities. If you're feeling genuinely courageous, you can explore under your own steam by kayak. Whichever method you chose, it's easy to start your adventure from the comfort of the Frontier Suites Hotel, a newly renovated hotel in Juneau that's a convenient five-minute drive from the Mendenhall Glacier, a 13-mile long glacier that's part of the 1,500-square-mile Juneau Icefield.
Several companies offer whale watching tours. Some options to ponder when choosing yours: the length of the trip, the size of the boat, and whether the company offers any guarantees. Here are some whale watching excursions to consider:
ENJOY JUNEAU WHALE WATCHING BY BOAT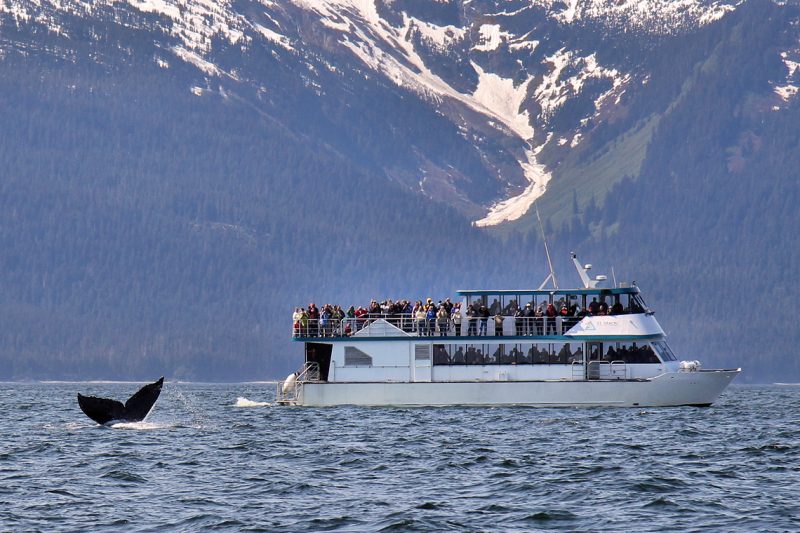 Juneau Whale Watch provides a 3.5-hour adventure that includes a bus ride from the Mount Roberts Tramway parking lot to Auke Bay Harbor and then back again. The tour offers unrestricted viewing both on deck and from inside the cabin. Juneau Whale Watch has a fleet of four catamarans and two jet boats. Even with the option for indoor viewing, the company recommends dressing in layers. Binoculars provided. Price: $115 for adults, $100 for children 3-12, and free for children under 3.
Juneau Shore Tours offers a 3-hour excursion that departs and returns from a convenient pickup location within walking distance of Juneau's cruise ships. The bus takes explorers to Auke Bay Harbor where they can board enclosed jet boats that seat 28 people or catamarans that can seat 49. Price: $119 for adults, $99 for children 3-12, and free for children under 3.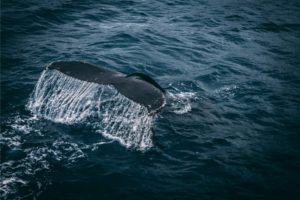 The Juneau Adventures whale watching voyage carries up to six passengers on a 32-foot catamaran. The family-owned and run business picks up passengers by boat near the cruise ships before heading out to sea for a tour that may include Stephens Passage, Lynn Canal, or Chatham Strait. Juneau Adventures offers 2.5-hour and 4-hour excursions for up to six passengers. Price: $649 for up to four people on the 2.5-hour trip, $699 for five people and $799 for six people; $799 for up to four people on the 4-hour tour, $849 for five people and $949 for six people.
TrueAlaskan Tours offers an evening cruise that combines whale watching with local-sourced cuisine, including appetizers, desserts, and hot tea, cocoa, and coffee. The 2.5-hour cruise to Stephens Passage guarantees you will see whales. If not, you'll get a $100 cash refund. Price: $189.95 for adults, $119.70 for children 3-12.
COMBINE WHALE WATCHING WITH A MENDENHALL GLACIER TRIP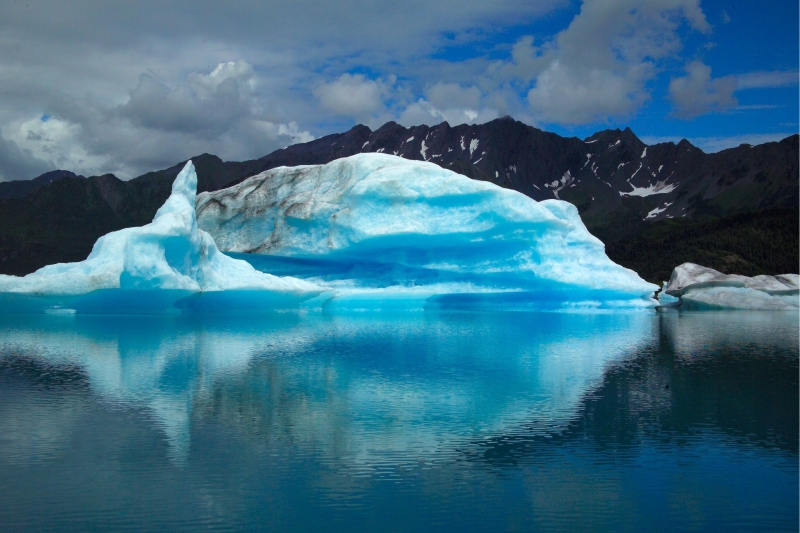 Several companies offer trips that combine whale watching excursions with a stop at the Mendenhall Glacier.
GastineauGuiding offers a whale watching and Mendenhall Glacier Photo Safari. The tour is limited to 14, so each person has an opportunity for coaching by the photography guide. The tour starts with an instructional slide show during the drive to the glacier. At the glacier, participants will be guided away from the crowds to capture photos of hidden places, as well as the glacier itself. The company's safari vessel provides a steady photography platform with padded armrests that fold over the window stills, will then travel to Stephens Passage to see humpback whales and other wildlife. Whale sightings are guaranteed, or guests receive $100 cash back. Price: $209 for adults and children.
Juneau Whale Watch combines whale watching and a trip to the Mendenhall Glacier into a 5-hour excursion. At the glacier, participants can choose a 90-minute hike to Nugget Falls, a 40-minute walk along Photo Point Trail, or they can opt to explore Steep Creek Trail or tour the Visitor Center. Price: $135 for adults, $120 for children 3-12, and free for children under 3. If you want a full day, Juneau Whale Watch also offers a three-in-one combination that lets you finish your adventure with dinner at Tracy's Crab Shack in Juneau. The meal includes a King Crab leg, crab cakes, and crab bisque. Price: $179 for adults; $169 for children 3-12, and free for children under 3.
PADDLE YOUR KAYAK

AlaskaShore Tours offers a Paddle With Whales Kayak Adventure through Channel Islands State Marine Park. The 8-hour tour for six or fewer provides the option to customize the trip to match your group's kayaking expertise. Price: $389. Minimum age: 8. Must be fit enough to paddle for more than two hours.
Above and Beyond Alaska provides a Sea Kayak with Humpback Whales excursion that travels to a humpback whale feeding ground in the Channel Islands State Marine Park. This 6-hour trip is limited to six people in double kayaks. People who want a single kayak must book a private tour. Price: $389. Minimum group size is two people. Minimum age: 8. Suitable for all experience levels.
CHOOSE THE PERFECT EXCURSION
Make your visit to Juneau unforgettable by including a whale watching adventure. Whether you want to explore by kayak or relax on deck while nibbling on reindeer sausage or warm brownies infused Alaskan berries, you can find the perfect excursion from the comfort of your home away from home at The Frontier Suites Hotel.
Related Articles: