Sometimes your travels and vacations don't go quite as you'd planned, and you end up spending more time inside. This is especially common when traveling to Alaska in the winter.
The Juneau off-season is September through April. You'll get some great travel deals this time of year and be immersed in one of the best winter wonderlands the United States has to offer. But you'll need to be flexible in finding fun things to do in a Juneau hotel room if you get stuck inside.
Juneau has a wealth of indoor museums you can take advantage of this time of year. But after you've explored as much as you can indoors, take advantage of some fun things to do in your hotel room to pass the time while still relaxing and enjoying your travel.
Learn More About Juneau and the Surrounding Area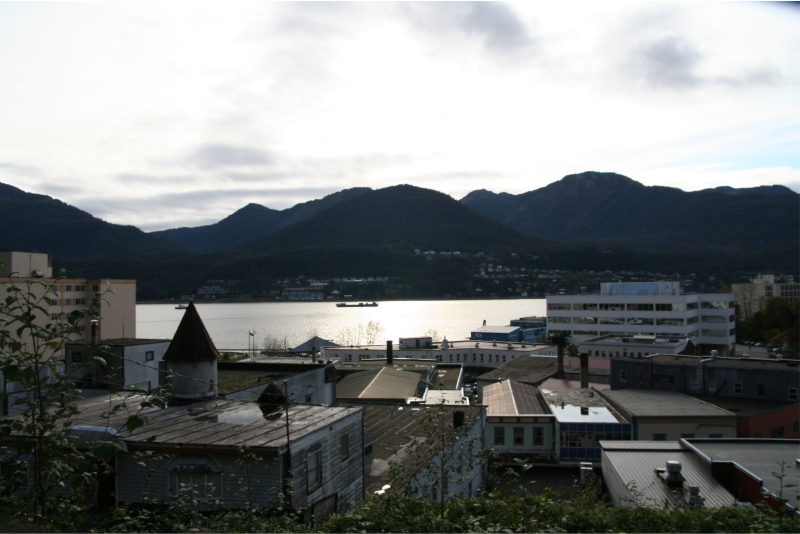 Spend some of your indoor time learning more about Juneau and the surrounding area. Alaska features some really interesting history. Before its purchase, Russia owned Alaska.
Juneau is well-known as a gold mining town. In its prime, the area was home to three of the world's largest gold mines. Ultimately, about $158 million worth of gold was mined from the area until World War II when it became too expensive to continue mining.
Today, you can still explore some of these fun gold mines during tours. Just be sure to schedule your tours in advance to make sure they're open if you're traveling during the off-season.
You'll enjoy learning about the interesting area of Juneau, Alaska, as you stay in your Juneau hotel room.
Spend Some Time Talking to Hotel Staff
Get out of your hotel room and head down to talk to the hotel staff. They'll know all the interesting facts about the area and can probably share some neat personal stories about Juneau.
Head to the hotel's common area and chat with others who might be avoiding bad weather or unexpected changes in plans. Learn about what brings them to the area. Ask their favorite places they've visited and explored.
You can make a list of activities to do the next day or even on your next excursion to Juneau.
Locals will be some of the most helpful people you can talk to for building a fun and enjoyable trip in Juneau.
Play Games in Your Juneau Hotel Room
If you're traveling with someone, bring back some of your favorite games you haven't played in a while. Use pen and paper to play something as simple as Tic Tac Toe. Or visit the hotel front desk to see if they have a deck of cards.
There are plenty of fun games you can play with a deck of cards. And if you're by yourself, enjoy Solitaire, Free Cell or other one-person card games. While you can probably find an app for your phone, nothing beats playing these card games like they were designed to be played with a deck of cards.
The front desk might also have board games. You might be surprised how much fun you'll have trapped in a Juneau hotel room playing games. It's also an opportunity to make friends with other vacationers if you need someone to play games with.
Send Letters and Postcards to Loved Ones
Letter writing is somewhat of a lost art, but it can be lots of fun to still send notes and postcards when traveling. Share a little bit about your experience. A handwritten note can be exciting for loved ones to receive when most of what people get are bills and junk mail.
Make a small list of family members who would be excited to get a note from you. If you don't have envelopes or stamps with you, just write the notes and mail them once you get home or once you can get out to a Juneau post office.
Doodle or Get Creative
With so much digital communication now, it's rare to have the opportunity to sit with a pen and paper and just doodle. Release your creativity while in your hotel room. All those fun pictures you used to draw while in class in elementary school will come back to you quickly.
If you're with your children, show them how to draw and have fun exploring new doodles with your little ones. They'll love the quality, scree-free time as you still enjoy your time away on vacation.
Explore Your Camera's Functions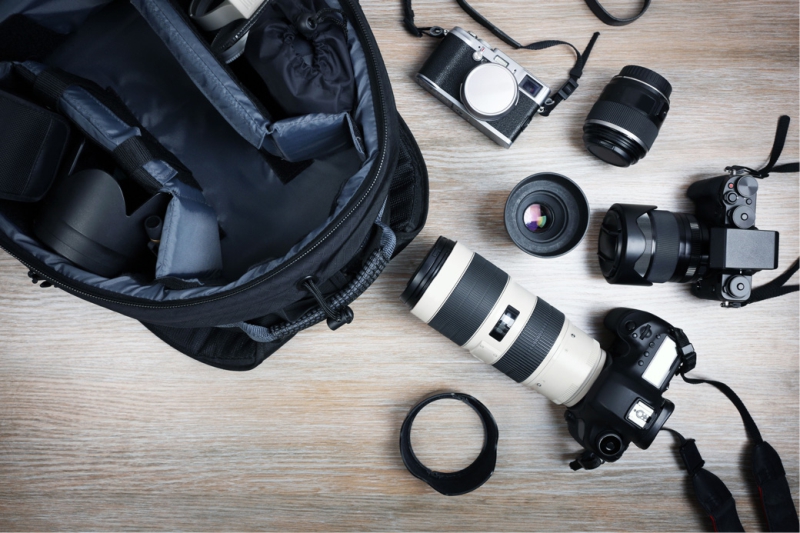 Vacationers sometimes invest in a nice camera to capture their adventures. There are certainly plenty of great vistas to capture in Juneau. But it just seems there is never enough time to learn all the functions of today's fancy digital cameras.
Well, now you have the time to explore and learn how to use your camera. You might even be able to visit the manufacturer's website and watch videos about how to use the camera to its fullest. Experiment with the different functions to see what looks best in different lighting.
You might even capture a great family moment while staying in your hotel room. That photo might be something you come to cherish when you look back on the peaceful times of your Juneau vacation.
Make Plans for Your Future
When living in the present, it's challenging to find time to plan for the future. But while you're on vacation and your mind is clear, it's a great time to make some plans.
Create a bucket list, plan your next vacation or even look up new career opportunities. You have plenty of time to start planning and enjoying the solitude.
If you've been looking for a chance to do some research on a topic, such as estate planning, you have plenty of time to do it now.
Do Nothing and Let Your Mind Rest
Today's world moves so fast. People keep their schedules extremely busy and move from activity to activity without letting their mind rest. In some ways, it seems like we've forgotten how to do nothing.
But now you have a great opportunity to do nothing. Turn off your smartphone and other technology. Read a book, walk around your hotel room. Chat with family members or reminisce about great times.
You don't have to fill every bit of free time while on vacation. Letting your mind rest might mean doing nothing.
Order some takeout from a local restaurant and just relax. Run a hot bath and drink a glass of wine to pamper yourself on vacation. Enjoy the silence and solitude of your hotel room and remember you're on vacation to sit back and relax.
Frontier Suites Juneau Hotel Rooms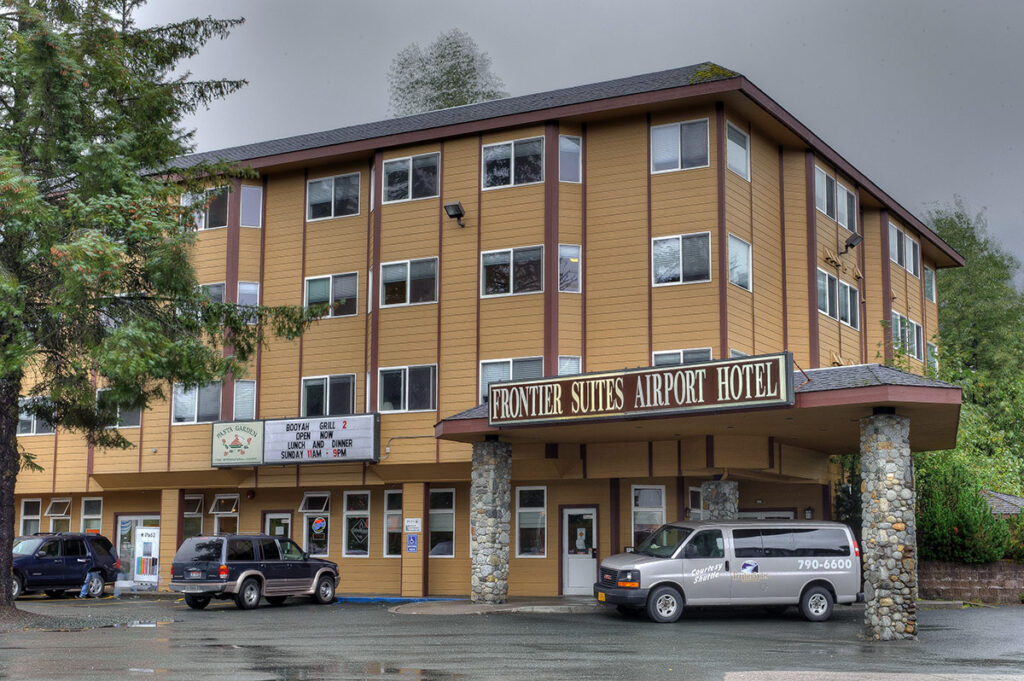 We'd be honored to host you at Frontier Suites during your travels to Juneau. Our Juneau hotel rooms have all the comforts of home. We are located near the airport for ease of travel. Frontier Suites is the coziest hotel in Juneau, Alaska. Our staff will make sure you feel welcomed and at home during your stay.
Book your stay at Frontier Suites today to enjoy the beauty and wonder of our great city. There's plenty to do even while stuck inside while visiting Juneau.
Further reading: