Take some time to rest and rejuvenate as a couple by planning a romantic getaway to Juneau. The great outdoors will build your relationship, the quiet solitude of the small city will provide you some peace and relaxation, and the restaurants will delight your senses.
There are so many reasons to pack up and head to a Juneau hotel for a romantic getaway or even your honeymoon. You won't face the constant barrage of tourist traps or salespeople trying to tell you that their products are the best. Instead, you'll find welcoming locals excited to share the Juneau experience with you.
The locals offer great restaurant recommendations, activity ideas and must-see vistas. Let's take a look at the many romantic things to do in Juneau.
Romantic Getaway Outdoor Adventures
Long-term relationships face challenges with boredom and stress. Spending time doing outdoor adventures together is both stress relieving and something outside the day-to-day norms to reinvigorate your relationship.
A day of outdoor adventures will also make for lively conversation later that day over dinner and drinks. Here's a look at some of the romantic getaway outdoor adventures you can have when staying at a Juneau hotel.
Mendenhall Glacier: located just 12 miles from downtown Juneau, Mendenhall Glacier is part of Tongass National Forest. Head to the visitor's center where you can overlook the 13 mile-long ice river. Pause to enjoy the crisp blue icebergs that float in the river and the stunning reflection of the mountains cast upon the river. Without paying for a tour, helicopter ride or guided hike, you can learn a great deal about the glacier and its rich history. U.S. Forest Service Rangers are available at the visitor's center to answer your questions and tell you more about the area. Trails in the area get you up close and personal with nature, including streams of salmon and mesmerizing waterfalls. Wildlife surrounds you, but if you're without a guide, watch out for black bears. You'll also see bald eagles, beavers, porcupines and more.
Eagle Beach: escape downtown Juneau and head to Eagle Beach. You'll get a great view of the mountains while also taking it slow for an afternoon. Watch as whales and sea lion swim up near the beach. You can also do some great fishing in this area or watch as fisherman haul in a catch. Pack a picnic and enjoy the scenery or take advantage of some of the beach and river bars.
Whale watching: head out onto a boat with your loved one and take in the majestic sight of whale watching. During these charming boat tours you'll see more than just whales. Keep a lookout for bald eagles, sea lions and other wildlife. The humpback whale is a type of orca whale that is quite common in Juneau. The boat captains are skilled at spotting these whales and helping visitors take in the majestic view of them surfacing. If you don't want to spend several hours on a boat to see whales, ask the locals at your Juneau hotel about where you can go to see them from the coast. You might be able to take a walk from your hotel to a location on the water to spot these amazing animals.
Romantic Sightseeing in Juneau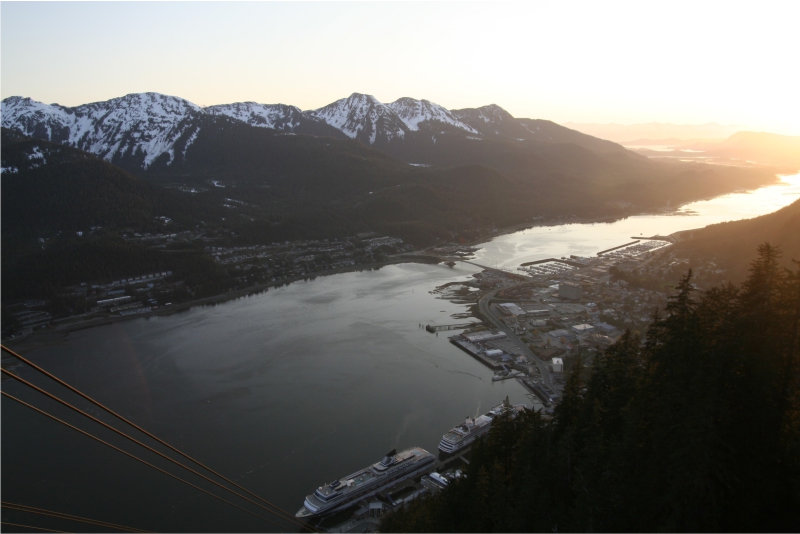 Even if you aren't big into photo-ops and tourist traps when you go on a romantic getaway, there are a few must-see locations in Juneau. Allow some time to get out of your hotel room and see some amazing sights and engage in unique experiences while you're in the area. Here's a look at some sightseeing you'll want to do while in Juneau.
Goldbelt Mount Roberts Tramway: the Tramway is more than just a neat form of transportation in the area. The Tramway takes you 1,800 feet up to provide the most amazing panoramic view of the area. You'll start at the cruise ship pier at sea level. Then the tramway will take you on a five-minute ride up 1,800 feet. There you'll be able to see Mount Roberts, downtown Juneau, the Gastineau Channel, and Douglas Island. Once you're in the area, take some time to enjoy the hiking trails, visit the bald eagle display, and see traditional Native tree carvings. You'll thoroughly enjoy your time at the tramway and visitor's center as you take in stunning views and experience all the beauty Alaska has to offer.
Museums: there's something for everyone in the museum options that Juneau provides. Whether you're a history buff or want to learn more about the area's nature, you'll enjoy browsing through the local museums. Take time to learn the area's heritage and its time as a Russian territory. Pause for a moment at Sealaska to learn about the area's earliest inhabitants. Or visit the Alaska State Museum for a look at Alaska's history and the strides it's taking today.
Downtown Juneau: from City Hall to the Patsy Ann Statue, you can spend a full day just walking downtown Juneau to take in the many sightseeing attractions. Break up the day by choosing some restaurants in the area to stop at and try some of the local cuisines.
After a day of sightseeing, slow down together as a couple at the Glacier Salt Cave and Spa. This dry salt therapy dates back to the early 19th century and provides relief from respiratory ailments. Therapies last an hour and help you and your significant other relax as you enjoy your romantic getaway. You can also schedule a massage and other classic spa services here.
Or, stroll through the Glacier Gardens for a rainforest adventure. Talk about your favorite flowers as you enjoy an indoor nature experience.
Restaurants Nearby Your Juneau Hotel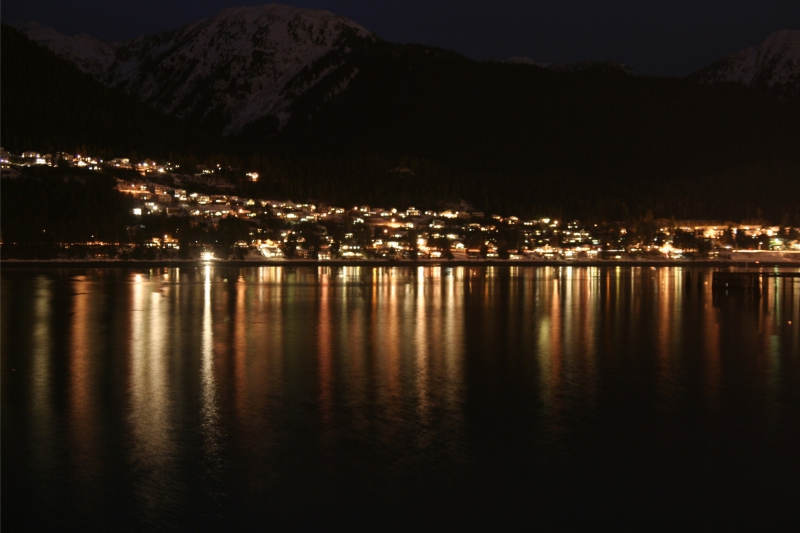 Juneau offers a wide variety of food options. You'll enjoy exploring the menus at a variety of restaurants. And of course, as a city on the coast, you can't beat the fresh seafood. Because there are so many restaurant options, you can enjoy options near your Juneau hotel. Here's a look at romantic restaurants in the area.
Zerelda's Bistro: while the bistro does serve food, they're best known for their pastries. Plan to get dessert at Zerelda's but don't wait too late into the day. Since pastries are made fresh each day, they have limited quantities. Start your day with some sweet treats to get you ready for your day of romantic adventures in Juneau.
SALT: if you enjoy handcrafted cocktails, steak and seafood, you'll love dining at SALT. The modern atmosphere is inviting, and you'll enjoy the New American cuisine the restaurant offers. It's a quiet atmosphere compared to some of the other local Juneau restaurant options.
Alaskan Brewing and Bottling Company: you'll find a much more relaxed atmosphere at the Alaskan Brewing and Bottling Company. Enjoy the Wild Alaskan Food Truck and try a flight of local beers. Or if beer isn't your thing, taste the new Alaskan Hard Seltzer options at the brewery. You'll enjoy the opportunity to really connect with your significant other over drinks and good food.
Romantic Juneau Hotel Options
Frontier Suites is the coziest Juneau hotel option. You'll be greeted by our team that prides itself on making our guests feel at home and well cared for. And because we're a team of locals, we can provide recommendations on great things to do while on a romantic getaway or honeymoon.
We'd love to host you. Book now to start planning your stay at Frontier Suites.
Further reading: