Choosing the right hotel can make or break your vacation in Juneau. Sure, you're here for the spectacular scenery, but a lumpy bed, an unappetizing meal, a nail-biting ride to the airport, or a grumpy desk clerk can cast a shadow over an otherwise dream getaway.
But if you choose to stay at the Frontier Suites Hotel, an all-suite hotel in Juneau, you won't have to worry. U.S. News and World Reports includes the newly-renovated hotel on its list of best hotels in Juneau, and Trip Advisor ranks it No. 12 Best Value of 50 places to stay in Juneau.
Praise From Guests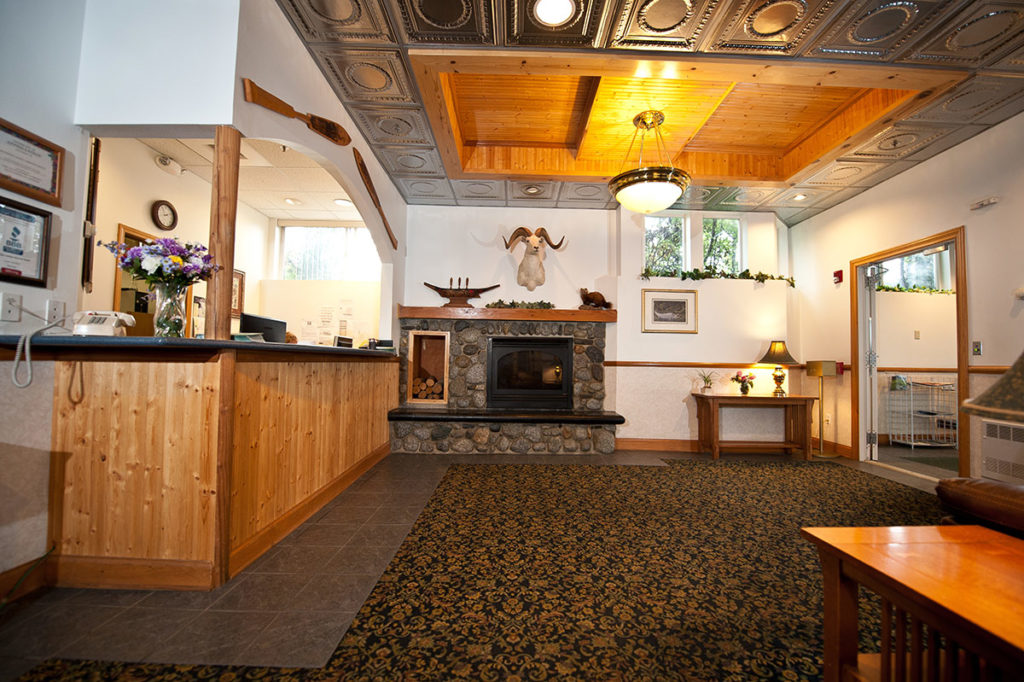 But you don't have to trust us, check out the reviews and see what our guests say about their stays:
"I always stay at Frontier Suites in Juneau when I can. They have full kitchens and are in a good location. I've stayed there for close to 10 years and have never had a problem. This is not a chain hotel, and it has an Alaskan flair." – Bob W. on Trip Advisor
"Amazingly comfortable. Knowledgeable staff and very accommodating services. Can't wait to visit again!" – Dawn on Trip Advisor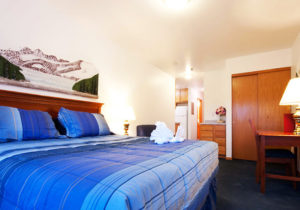 "The room was everything a traveler or family needs. Washer/Dryer, Kitchen, Living Room, Shuttle to and from Airport, Decor of the region. Great staff, A+++++" – murray7777 on Trip Advisor
"I went to Juneau to kayak and camp on nearby Admiralty Island. The hotel gave me a ride to my put-in at Auk Bay and let me store my baggage at the hotel. At the end of the week, I kayaked back to Auk Bay, called them, and they brought my bags to me, helped me pack, then took me to the hotel. They even carried my bags to my room for me and took me to the airport the next morning. When they found out I was a veteran, they wouldn't accept any of my tips! These guys are great, and I'll be staying there again this year when I kayak Baronf Island.- Pat Garrett on Trip Advisor
Based on customer reviews and comments on Trip Advisor, Hotels.com, Expedia, and Booking.com, here are the five best reasons to choose The Frontier Suites over other Juneau hotels.
Airport Shuttle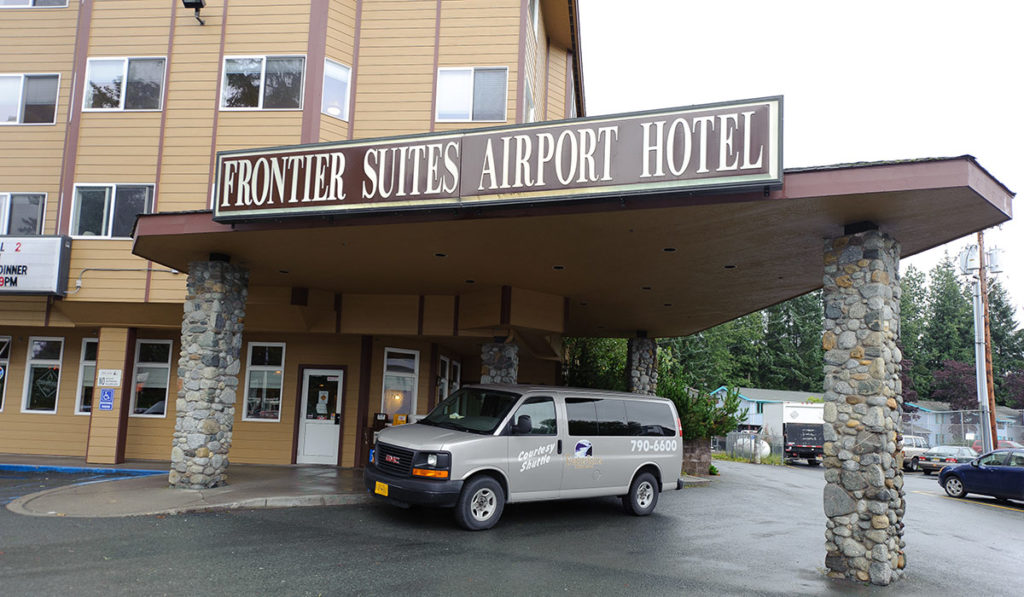 The hotel is conveniently located less than a mile from Juneau International Airport and offers complimentary rides to the airport and the Alaska Marine Highway Ferry Terminal.
"Nice, clean property very close to the airport. Our flight didn't land till 10:30 p.m., but they made sure their shuttle was able to pick us up even though it was very close to the 11 p.m. shut off time after we deplaned and got our bags. The shuttle driver was super friendly and made great suggestions for dining and things to do. The room was clean and large. Comfy beds and pillows. Overall, it was a great value for the money." – A verified traveler from S.C. on Expedia.
Comfortable Suits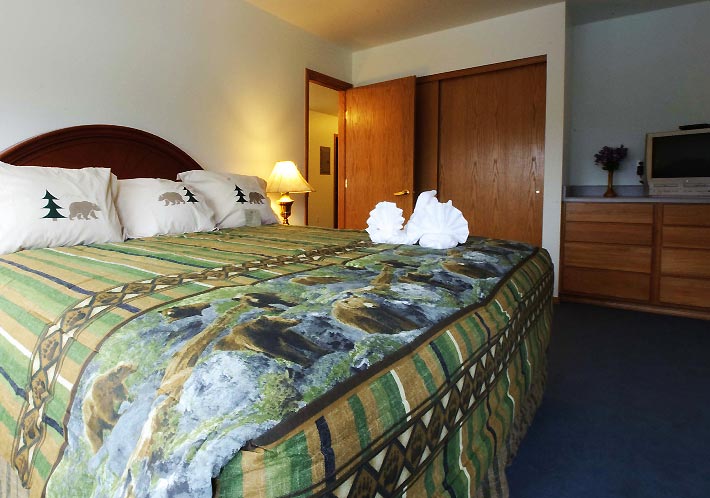 Guests praise the hotel's comfy beds, spacious rooms, and cleanliness. Most call the hotel in Juneau a home away from home.
"It felt like home, as it was spacious, quiet, comfortable. Staff were very helpful. It was great, best of the Juneau hotels!!!" – A verified traveler on Expedia.
"I've had an excellent stay at the Frontier Suites. I've read some of the other reviews here, and they are simply not true (or over the top exaggerated). Linens were new, spotless! My bed was comfortable and just the right size. The bathroom was nice and clean. The manager was super friendly and went out of his way to make my stay more than worth the money. The location is great. Several restaurants within walking distance. There was zero noise in my room. Nothing to complain about and will stay here again!" – Daniel T. from the Netherlands on Trip Advisor.
In-Suite Kitchen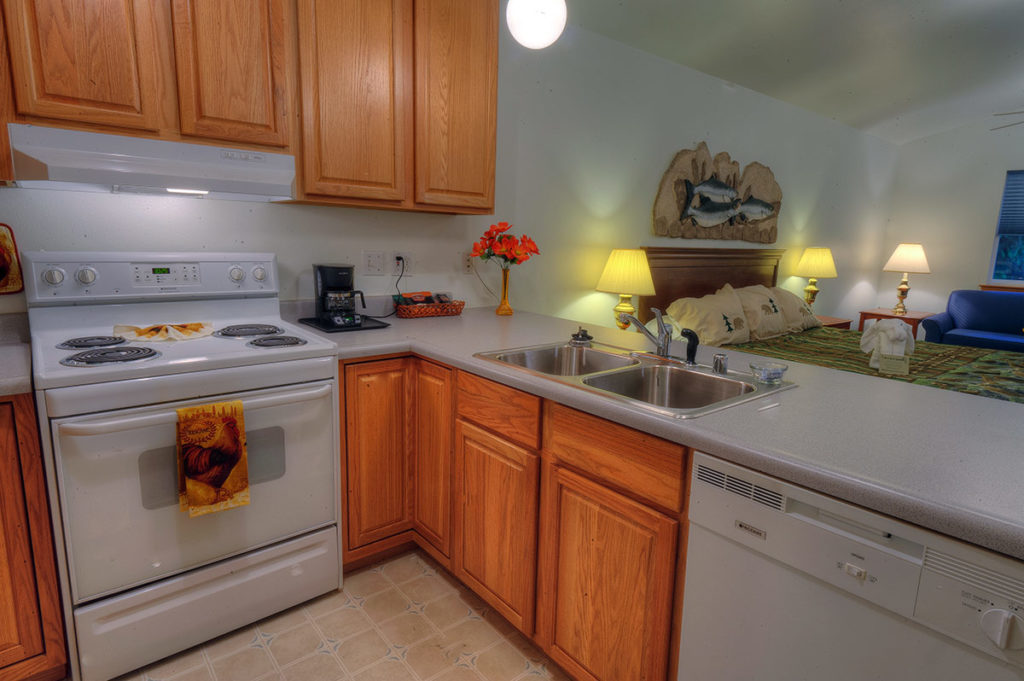 Providing a functional kitchen wins kudos from many guests who appreciate the convenience of staying in for some meals. Equipped with a full-size refrigerator, stove, microwave, dishwasher, and coffee maker, plus an assortment of pots and pans, the kitchens allow guests to prepare everything from snacks to full meals.
"My boyfriend and I just stayed here for Valentine's Day! Wow! We got a King Jacuzzi suite for the weekend, and it was amazing! They have full kitchens, so we were able to save money and cook our dinner, breakfast, and lunch right in our room! Our bed was so comfortable I never wanted to leave. I wish we could've stayed longer. We will definitely be back!" – Maddie T. on Yelp
Mouth-Watering Meals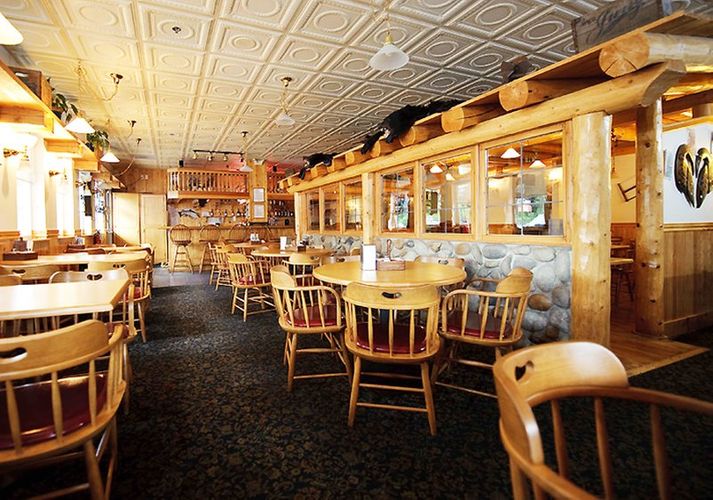 Don't want to cook? Check out the hotel's Northern Cuisine Restaurant, located in the lobby. The restaurant, which features Filipino and American dishes, serves breakfast, lunch, and dinner daily. Guests receive a daily breakfast voucher they can use for select menu options or apply to other breakfast choices and pay the difference.
Several restaurants also are located within easy walking distance of the hotel, including:
Donna's: This American restaurant is known for its burgers and offers both dine-in and take-out service. Open for breakfast, lunch, and dinner.
Mi Casa: Mexican-American restaurant open for breakfast, lunch, and dinner. Diners praise the halibut fajitas and large portions.
Valley Restaurant: Diner-style restaurant with a wide variety of menu items. It's open for breakfast and lunch.
Zerelda's Bistro: The restaurant is open for lunch and dinner and is known for being vegetarian-friendly. It also offers vegan and gluten-free menu options.
Location, Location, Location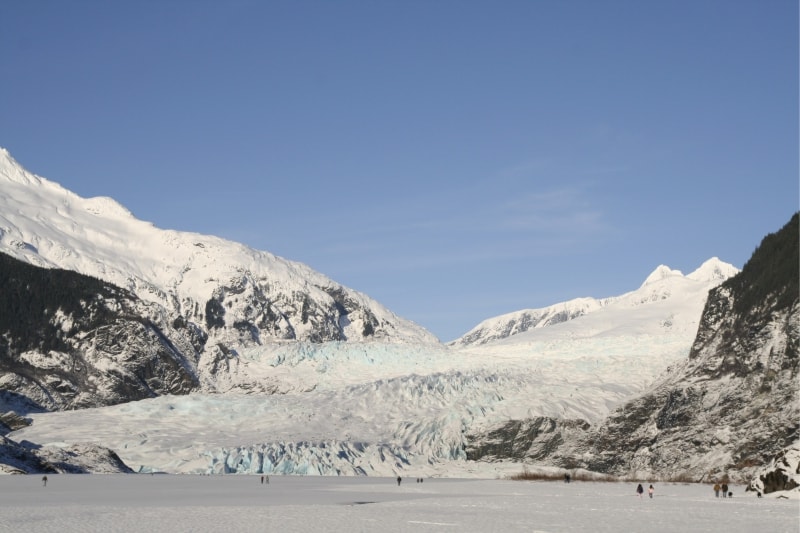 The hotel is located near a variety of attractions and activities, including the Mendenhall Glacier Visitors' Center. Other nearby highlights include The Mendenhall Golf Course, Alaska Powder Descents, and the Macaulay Salmon Hatchery. If you want to enjoy Alaska's breathtaking scenery, you can visit Auke Bay or Cope Park.
Home Away From Home
The staff at The Frontier Suites Hotel takes your comfort seriously and wants to ensure your stay at one of Juneau's best hotels exceeds your expectations. Book your next stay today.
Further Reading: