Fulfilling summer adventures, enchanting Northern lights in the winter, a history of Russian colonization and final purchase by the US, and the Last Frontier in every sense of the word—Alaska is one of the most interesting places on earth. The state capital, Juneau, offers a wide range of activities including hiking, fishing, whale watching, delicious food, and much more. Take these tips into account during your next Juneau adventure for a truly unforgettable trip.
1. Explore the Area, but Stay Safe

Don't be afraid to get lost on purpose in Juneau. Be open to the journey. Ditch your GPS and just walk and discover the town as locals see it. You will experience places and things TripAdvisor cannot tell you about. But always make sure you do not roam the woods alone. Depending on when you visit, there are lots of bears and other animals in the woods around Juneau. Making noise as you hike will generally keep unwanted encounters at bay. Be vigilant!
And keep in mind that there is one thing that all Juneau locals can count on: rain. It either rains or snows about 230 days per year. Even though there is a higher chance of snow between November and March, a waterproof jacket and warm clothes will come in handy any time of the year. In the summer you'll be out watching the humpback whales or fishing for salmon. In the winter, you can experience bonfires, the northern lights, or just the tranquility of this quaint little town. But always make sure you stay dry and warm.
2. Bring a Good Camera
Whether you are using a modern DSLR, your smartphone, or even a Polaroid, Juneau will take your breath away with its spectacular views. Keep in mind that Juneau is a rainforest, so that weatherproof feature of your high-end camera will actually come in handy. If you're sporting some lower-end gear, make sure you plan for the rain. Take those #instaperfect shots to add to your feed. Impress your followers with a view of a real glacier near Juneau, Alaska.
3. Come Equipped with the Right Shoes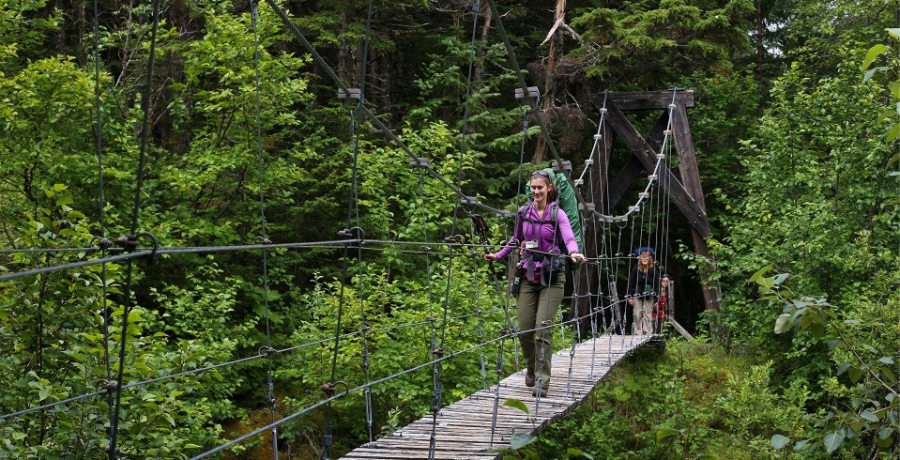 Juneau offers lots of opportunities to enjoy the natural beauty of the area. The alluring Mendenhall Glacier, the Mount Roberts Alpine Loop trail, the Peterson Lake Trail, and an endless number of trails in the woods—these are all excellent opportunities to discover yourself and the world around you. Needless to say, a nice pair of walking shoes will be useful.
4. Plan Your Budget
Budget Your Trip forecasts that the average cost of spending one day in Juneau is around $128. This estimate is on the low end. We would actually say to budget around $200 per day. About $40-$60 should be budgeted for food. various activities such as whale watching tours start at $130 per person, whereas fishing costs are estimated at around $225 for a 4 hour tour. A helicopter tour followed by a dog sledding experience will set you back over $500. It is well worth an effort to reach out to the particular agencies that offer the activities you are interested in. Or just ask the front desk at your hotel. Some hotels in Juneau such as the Frontier Suites Hotel in Juneau or the Juneau Hotel will provide rooms with full kitchens, so you can actually cook your own meals if you prefer—a great way to save in this town.
Looking for a Hotel in Juneau?
5. Get to Know the Locals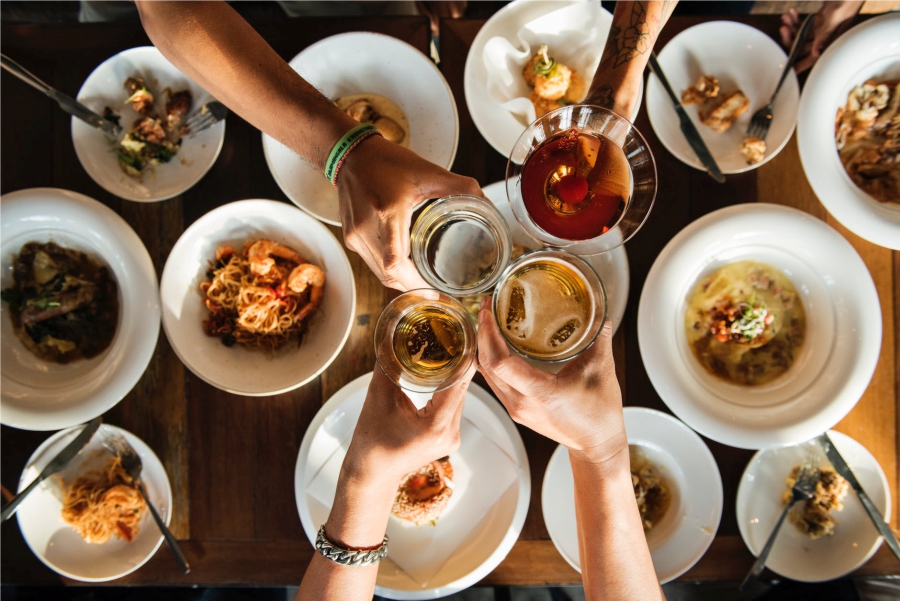 The best way to understand a city is by spending time with the locals. This will be gratifying in Juneau (the friendliest of towns). Have you ever wondered what Juneau locals do for fun? Where they spend their Friday nights? What the best coffee shops, bookstores, or bars are? Just ask a local! (or keep an eye on this blog where we'll be sharing some of these insights).
Apps like CouchSurfing and ShowAround will also help you get in touch with locals from nearly any city, including Juneau!
If you have any questions regarding the weather, local attractions, places with good food, or anything else in Juneau, please contact us here. We will help you make your trip memorable!
LOOKING FOR A NICE HOTEL IN JUNEAU?
Full kitchens in every suite.
Related Articles: