Nothing's tastier than vacation food, and Juneau has plenty to offer whether you're a true gourmand or want to try something new. You can choose to explore downtown Juneau (and eat and drink along the way). Or you can combine food with a real Alaskan adventure. No matter what you desire, Juneau food tours provide choices that will suit your mood and tantalize your taste buds.
Best of all, it's easy to explore your culinary options from your home away from home at the Frontier Suites Hotel, an all-suite hotel in Juneau. Remember, vacation food doesn't have any calories. But just in case you're watching your waist, you can work out in the hotel's fitness center either before or after your Juneau food tour.
Downtown Juneau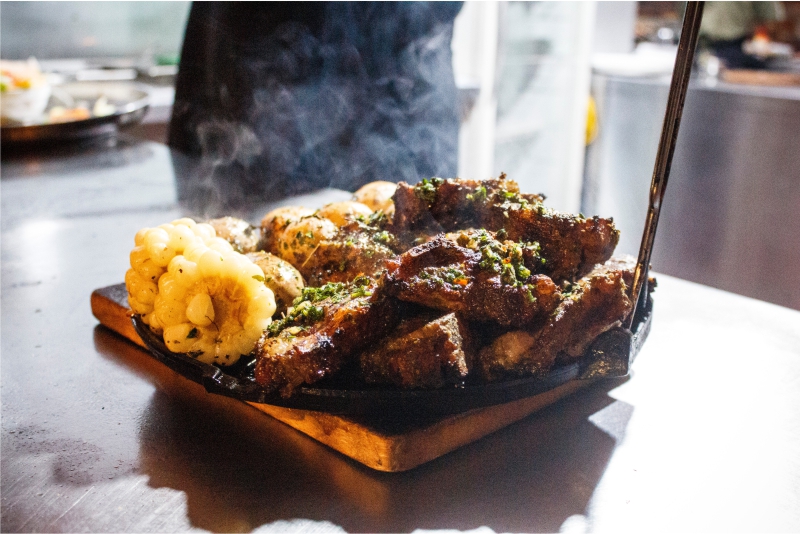 Kelly "Midgi" Moore is the proud owner of Juneau Food Tours. They offer three downtown walking tours that combine food and drink with Alaska culture and history.
"If you love seafood, Juneau is the place to be," Moore says on her site. "If you love smoked meats and imported cheeses, Juneau is the place to be. If you love old-world charm, ginger cookies with a bite, and great wines, Juneau is the place to be."
Juneau afternoon delights: This 1.5-hour tour starts at the Alaska Commercial Memorial with a lesson about Alaska's wild, sustainable seafood. Then you'll make stops at Tracy's King Crab Shack, McGivney's Downtown, and Deckhand Dave's. You'll finish at the Alaskan Hotel & Bar. Price $65. Minimum age 10. Tours limited to 14 participants. Food highlights: Crab bisque, crab cake, and a panko-crusted salmon filet.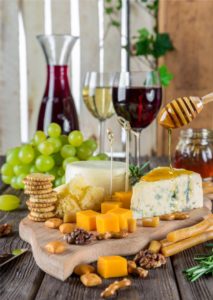 A tour with taste: This 2.75-hour tour features seven tasting locations (but nine total tastings), and it includes both a wine pairing and beer tasting. You'll also get recipes and $50 in coupons from downtown Juneau retailers. But the food is the star on this tour. Stops include Tracy's King Crab Shack, Deckhand Dave's, McGivney's Downtown, V's Cellar Door, SALT, Harbor Spice & Tea, Chef Stef's, and Salts by Kate. Price $129. Open to ages 12 and up. Bonus, you'll get to "meet" Patsy Ann, Juneau's official canine greeter. Tours are limited to 12 participants. Food highlights: Crab bisque, crab cake, a panko-crusted salmon filet, halibut fusion nachos, and spruce tip salted caramels.
Juneau Bites & Booze: This 3-hour tour is limited to adults over 21. With eight locations, it combines "lip-smacking bites, craft-y cocktails, and award-winning local beers." Stops include Deckhand Dave's, Salmon Shoppe, McGivney's Downtown, Amalga Distillery, Imperial Bar & Café, The Narrows Bar, Alaskan Hotel & Bar, Chef Stef, and Alaska Knifeworks. Price $99. Tours are limited to 12 participants. Food highlights include fish tacos, Alaskan game, and craft cocktails.
Food and Adventure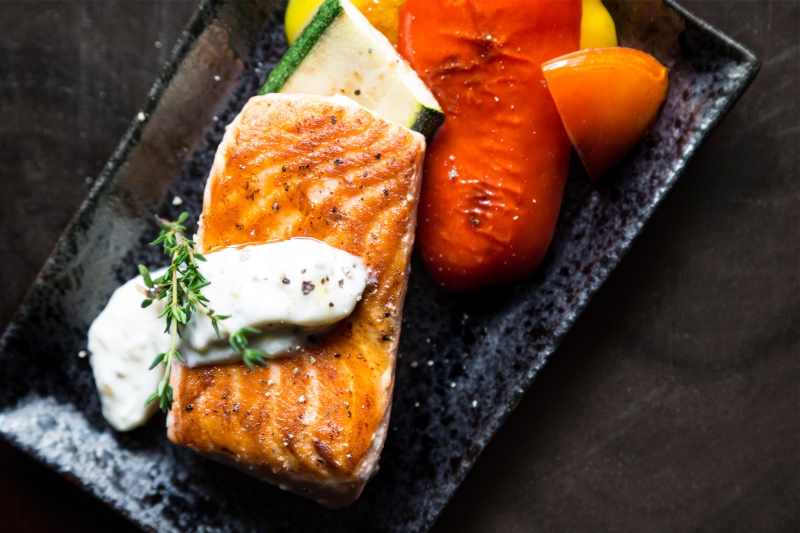 If a walking food tour is too tame for you, consider adding an activity like panning for gold or kayaking before your meal. We've written on our blog about the best activities of Juneau.
Historic Gold Panning & Salmon Bake: The organizers of this 3-hour tour promise you'll strike it rich with this Alaskan feast. The tour guide/prospector will take you gold panning (you get to keep anything you find) before your salmon bake. You'll also learn about Juneau's mining heritage at "Last Chance Basin." Your prospector will teach you how to pan for gold on the banks of Gold Creek. Price is $95 for adults and $71.25 for children.
Taste of Nature: This 6-hour adventure combines hiking and kayaking with a beachside picnic lunch. Organizers have created an exclusive tasting menu that features Alaskan delicacies. Warning, the menu includes dairy, fish, shellfish, gluten, and nuts. Price is $199 per person — minimum age 8. Minimum group size is 2. The maximum is 12.
Go Straight to the Source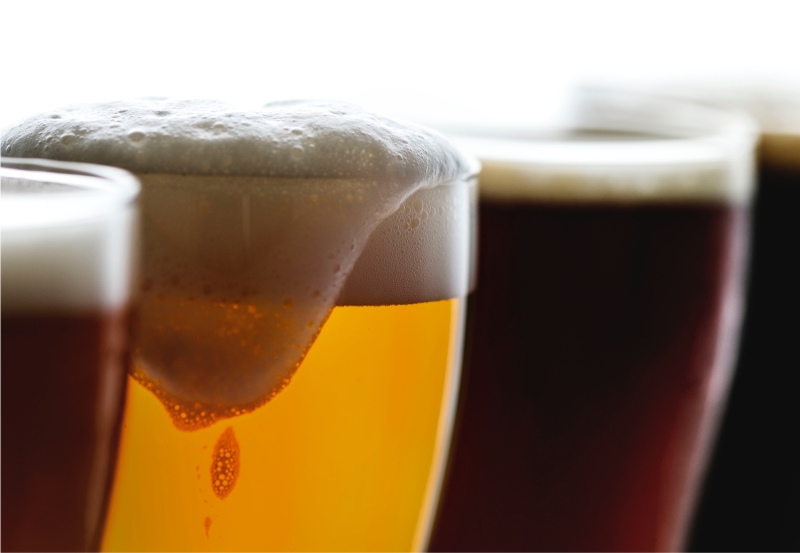 Want to skip the food and go straight to the drink? You can enjoy Alaskan brewed beers or specially distilled whiskey, vodka, or gin.
Alaskan Brewing Co.: The brewery, which opened in 1986, operates a tasting room with 20 Alaskan beers on tap daily. You can enjoy a full pour or a flight of samples. The place also offers a guided tasting in the Brewery Tour Hallway for $25. The guided tasting includes a chance to see the brewing and bottling operation, learn more about beer, and a tasting with six 4-ounce samples.
Barnaby Brewing Company: The brewery's taproom has about a dozen beers on tap. And although Barnaby Brewing doesn't serve food, it has partnered with the El Chignon by Poke Etc. food cart to deliver tacos to the taproom. You are also welcome to bring your own food.
Amalga Distillery: Juneau's first distillery creates single malt whiskey, gin, and vodka. Amalga Distillery's tasting room is its stillhouse, so you can enjoy a specialty cocktail next to the still that produces the specialty spirits.
Relax and Unwind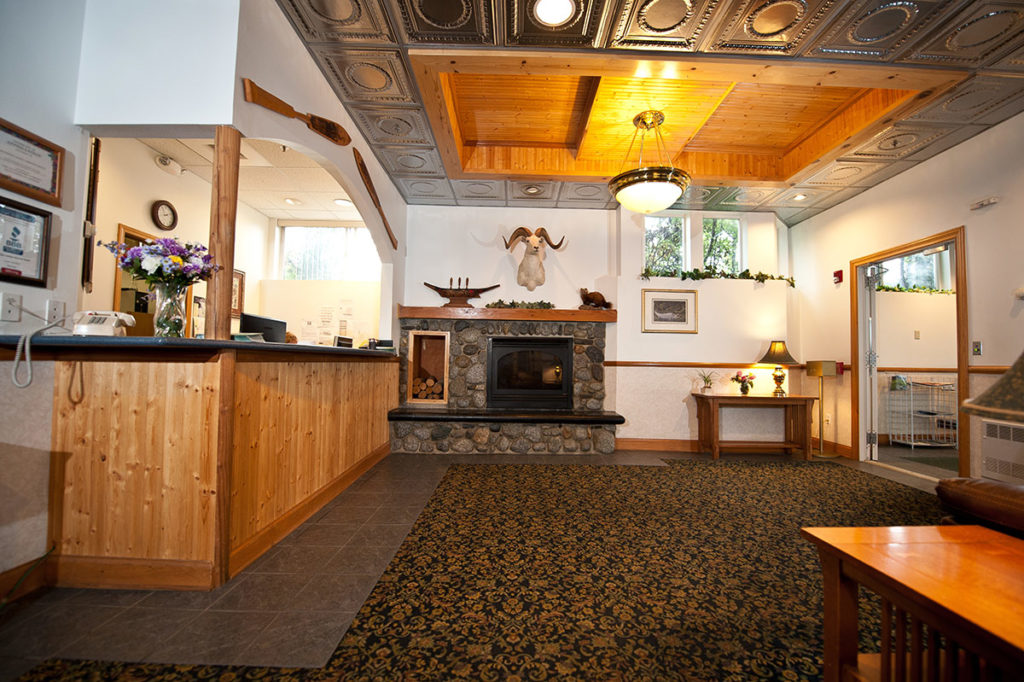 If you finish your Juneau food tour with any leftovers, you can bring them back to store and reheat in your Frontier Suites' full-size kitchen. Still hungry? Then enjoy breakfast, lunch, or dinner at the Northern Cuisine Restaurant. Located in the lobby, the restaurant serves breakfast, lunch, and dinner daily. The menu features Filipino and American dishes.
Further Reading: