When looking to stay at a downtown hotel in Juneau, Alaska, there are many criteria to consider, including free parking. Since wading through the information available is time-consuming, we've compiled a list for you of all the hotels located in downtown Juneau that include free parking.
To simplify the process, the hotel listing is in order of Google ratings, highest to lowest, so that you can find the best choice for you during your stay in Juneau, Alaska. All hotels on this list are located in the heart of downtown and within walking distance of the downtown attractions.
Why Downtown Juneau
There is lots to do in downtown Juneau, Alaska. As you walk around downtown, you can visit landmarks like the governor's house, the Alaska State Capitol Building, and old churches, including the St. Nicholas Russian Orthodox Church.
Shop to your heart's content at the Bustin Out Boutique, the Alaska Shirt Company, or Alaska Knifeworks LLC. Enjoy good food and drink at AK Fish and Chips, Alaskan Public Brewing House, or Asiana Garden II – all within walking distance of your conveniently placed downtown hotel.
Best Downtown Juneau Hotels with Free Parking
Here's a complete list of the downtown Juneau hotels with free parking alongside their ratings from past guests.
1. Silverbow Inn Hotel & Suites
Google rating: 4.5/5
If you don't want to leave Alaska without missing the spectacular mountain views, then look no further than the Silverbow Inn. You'll love relaxing on their rooftop terrace in the hot tub with a drink from their onsite bar in your hand. The rooms are pleasant and comfortable with Wi-Fi and smart TVs. There are even some rooms equipped with kitchenettes and one of them has a fireplace.
Customers report that the bathrooms, hot tub, location, and breakfast were all excellent. The breakfast was hot and delicious, the hot tub was relaxing, the location convenient, and the bathrooms clean. Though some do say the amenities were unfavorable. Silverbow has a strict cancellation policy so make sure you get trip insurance.
2. Juneau Hotel
Google rating: 4.4/5
Here you can find lodging with a charming aesthetic that is superbly located. The locally owned and operated hotel features large rooms equipped with full kitchens for all your cooking needs. Every suite also includes a washer and dryer so you can adventure through Juneau without worrying about how to get your dirty laundry home.
Customers love the helpful and attentive staff. They can help you navigate the area while finding the best things to do. Most love the Juneau Hotel's many amenities, including free Wi-Fi, free breakfast and a 24-hour airport shuttle.
3. The Four Points by Sheraton
Google rating: 4/5
The hotel is well known for its amazing location. It is close to the Centennial Hall Convention Center as well as the Alaska State Museum and has amazing views of both the mountains and the Gastineau Channel.
Reviewers share that the view is beautiful, the rooms are clean and the service is prompt. Unfavorable aspects include the bathrooms, the lack of air conditioning, and the noise levels. But you'll be in the heart of it all when staying in this hotel, which puts you within walking distance of many neat landmarks, tourist attractions, and incredible eateries.
LOOKING FOR A NICE HOTEL IN JUNEAU?
Full kitchens in every suite.
4. Baranof Downtown, BW Signature Collection
Google rating: 3.7/5
If you love history and architecture then you'll love staying at the Baranof Downtown. This Art Deco Style hotel has many amenities including rooms equipped with a microwave, refrigerator, and a coffee maker. Most rooms also have a full kitchen. You'll also enjoy the free Wi-Fi and designated business center for all your business needs.

Customers report that they love the service, the cleanliness, and the location of this hotel. However, they say the kitchens, bathrooms, and air conditioning are often undesirable. Most of them love the location since it has mountain views and is close to the unique activity of the docks, although this comes with a fair amount of noise.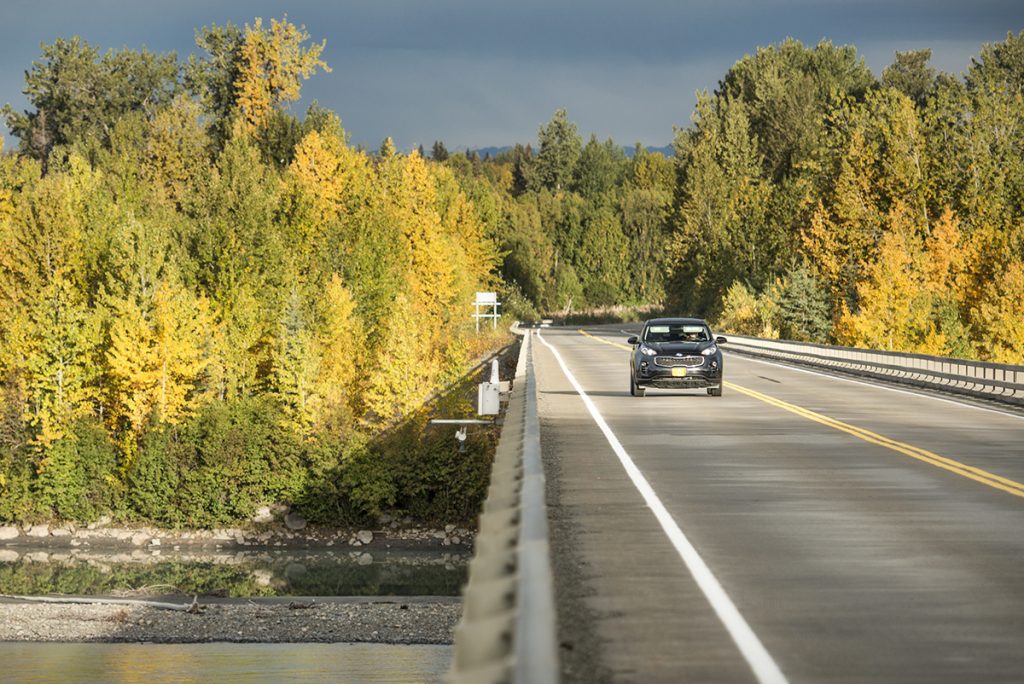 5. Ramada by Wyndham Juneau
Google rating: 3.7/5
The Ramada has lovely views, great food, and good service. You'll enjoy the amenities offered here including free Wi-Fi, complimentary breakfast, and 24-hour front desk service. This hotel is kid-friendly despite the lack of a pool and hot tub. And while other downtown hotels offer an airport shuttle, Ramada by Wyndham does not list it as a service.
Customers usually enjoy their stay though most agree the general cleanliness is not as they'd hoped and they don't get very good sleep. Most agree that the food is excellent, especially the breakfast. They write that the location is very desirable being within walking distance to many interesting things downtown.
6. The Driftwood Hotel
Google rating: 3.7/5.
The Driftwood is simple, straightforward, and casual. Their rooms, which have exterior entrances, are equipped with Wi-Fi and coffee makers. One feature that makes The Driftwood stand out from its competition is that it has two restaurants on the premises.
Customers love the friendly, helpful staff and the airport shuttle. They also note the many available amenities. Unfortunately, some reviews report that the bathrooms and noise levels were unfavorable.
Benefits of a Downtown Hotel vs. an Airport Hotel
As you shop for a Juneau hotel, you'll find that you start with one main decision point: do you want to stay in the bustle of downtown, or enjoy a quieter setting with an airport hotel? Here's a list of the pros and cons of each as you work to find what works best for you.
Downtown Hotel Pros
Walking distance to many tourist attractions
Many food options nearby
Less likely to need to rent a car
Full immersion in the Alaskan culture as locals go about their days
Proximity to the water if you want to enjoy dockside dining
Downtown Hotel Cons
Noisier
Busier
Farther distance to great hiking
Airport Hotel Pros
Quieter
More secluded wilderness feel
Often close to great hiking, including Mendenhall trails
Less busy restaurants and shopping
Possible cost savings depending on when you book your travel
Airport Hotel Cons
Fewer restaurant options
Farther distance to many landmarks and points of interest
Few nearby shopping options for souvenirs and Juneau art
Interested in Staying Closer to Nature?
While downtown hotels are highly desirable, those coming to Juneau are often interested in outdoor adventures. In that case, an airport hotel is your best bet. Frontier Suites offers roomy accommodations, complete with a full kitchen in every suite to make your stay feel a little more like home.
The sooner you book your accommodations, the more room options you'll have and better pricing. Check pricing and availability now.
Or if you want the downtown experience from a local, friendly team, you can stay at Juneau Hotel, which is owned and operated by the same people as Frontier Suites. You have options for where to stay while still getting the local and customer-first atmosphere you want.
Further reading: