You've gotten the chance to explore Alaska and you want to share the experience with friends and family. So what gifts should you bring back to them from your adventures?
When you visit Juneau, you'll find many shops and vendors offering unique gifts and trinkets. It can be easy to go a little crazy with purchasing every neat item you see. Instead, go on your trip prepared with a plan for what to bring back. Here's a list of unique souvenirs and gifts friends will love and that offer talking points to share about your travels.
Best Gifts to Bring Family and Friends After Visiting Alaska
Welcome to your outdoor wonderland where you can see a frozen glacier and a rainforest all in one trip. With so many unique experiences, you might be wondering how you can recap all that with a few thoughtful gifts for close friends and family. Don't worry, this list will help you get started.
1. Alaskan Salmon
If you know someone who enjoys fish, you'll find the freshest seafood in Alaska. Purchase fresh or smoked salmon and bring it home for loved ones to try. Many companies can help you mail salmon home so you don't have to worry about a cooler.
2. Gold
During your stay in Juneau, you can participate in gold rush experiences and pan for gold. It makes for a great gift for anyone on your list and can help you relive some of Juneau's most notable times. In 1898, the gold rush brought miners to the area from all over. When you pan for gold in Alaska, you can keep what you find and bring home a unique keepsake or gift.
3. Alaska Native Artwork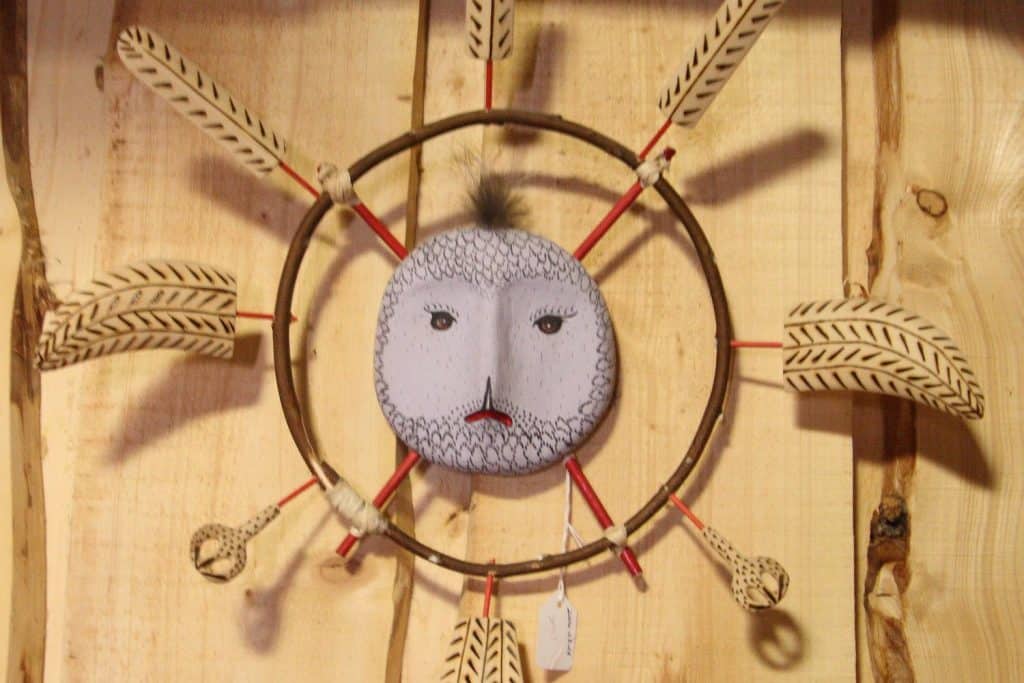 Support the community in Juneau and bring home one-of-a-kind artwork. Alaska natives are culturally diverse and offer a variety of unique pieces of art. From sculptures to carvings, indigenous groups offer some of the most unique gifts you can purchase during your Alaskan travels.
4. Photography
There truly is no place like Alaska. Take home a framed photo of some of the incredible landscapes in the state. Visit an art or souvenir shop in Juneau to find a stunning framed photo of one of your favorite landmarks. Or capture these landscapes yourself and fame the images once you get back home to give to family members.
5. Jewelry
Sure, you can purchase jewelry anywhere, but the pieces in Alaska are unique. You'll find many stunning items that feature jade as that's the state's gemstone. Ask the souvenir shop for jewelry by local artists to find the most unique and stunning gifts for loved ones. And confirm the items are local to get the most authentic experience.
6. Glacier Mud Products
Glacier mud, also known as silt, offers a fine exfoliant to help refresh and rejuvenate skin. It is only mildly abrasive. Consider buying mud masks or soaps scented with Alaskan herbs to provide a luxurious experience for your friends and family. Visit Glacier Smoothie Soaps for items that will help make your skin softer and provide you with a unique gift to bring loved ones from your Alaskan adventures.
LOOKING FOR A NICE HOTEL IN JUNEAU?
Full kitchens in every suite.
7. Knives
If you want a good sporting knife or high-quality kitchen knife, you can easily find it at Alaska Knifeworks. Or if you're looking to replace a blade on a knife you've always loved, you can find blade replacements here too. There are plenty of accessories and helpful items for sportsmen or chefs in your family.
8. Coffee
Yes, you can get coffee anywhere, so it isn't the same as glacier mud products or Alaska native artwork, which you'll only find in Alaska. But Heritage Coffee Roasting Company roasts its coffee locally, making it fresh and delicious. And that way you can share a bit of Alaska's cuisine with loved ones once you return home. And you'll get the satisfaction of knowing you're investing back into the Juneau community because Heritage is a local arts and youth activity supporter.
9. Tea
Much like coffee, you can find tea anywhere so it might not seem like the best gift to bring home from Alaskan travels. But in Alaska, you can find chaga and wild rose teas. Some shops also sell hand-mixed blends. Just look for the Alaska stamp on these teas to know they are native and unique to the area. Even if you don't gift this tea, the taste and smell of this tea will transport you back to your adventures in Alaska instantly.
10. Matryoshkas Dolls
Nesting dolls are a Russian traditional toy and you'll find them at many markets in Alaska due to the area's Russian history. These dolls come from Russian fairy tales, but you'll find images that speak to Alaskan tradition, including sled dogs, whales and eagles. Use the nesting dolls as décor or give them to a young family member as a gift.
11. Billikens
These tiny good luck tokens are made from ivory and make for a neat small gift item that's easy to pack and bring home. You can find them as keychains, earrings or pendants. If you have a superstitious loved one, this is a great gift to bring back from Alaska and is prevalent in most souvenir shops.
12. Alaskan Rug Bowl
Find small bowls woven from Alaskan fishing line and rope. The baskets are the perfect size for placing small items in, such as keys. Or purchase a larger one to use as a fruit bowl or centerpiece on your dining table.
13. Birch Syrup
It is different from maple syrup, which is likely what you're used to, but birch syrup is sweet and delicious. Much like maple syrup, it comes from the sap of a tree. You'll find this syrup in many stores throughout Alaska. Try it as a replacement for maple syrup or to add some unique flavors to your favorite vanilla ice cream.
14. Bear Claw Servers
Find stunning hand-carved bear claw servers for salad or pasta in souvenir shops in Alaska. These are a beautiful replacement for standard tongs and they offer a neat visual and conversation starter. Many times, these servers come with large wooden bowls for serving.
15. T-shirts and Hoodies
Head to Alaska Shirt Company for T-shirts, hoodies and hats that make great souvenirs for anyone. Many of these shirts show landscapes of the area and make for a great way to share your Alaskan experience in a useful item that your loved one will likely wear and enjoy. These make for extremely affordable souvenirs as well.
Bonus: Photos and Stories of Your Experience
Most importantly, your friends and family likely want to hear all about your adventures in Alaska. Be sure to stay at a hotel that puts you at ease and helps you enjoy your experience to the fullest. Frontier Suites offers comfortable rooms with a full kitchen to help you explore Juneau and then return to relax each evening. Book your stay now to build the foundation for the best stories about Alaskan adventures.
Further reading: