Planning a trip to Juneau, Alaska, includes making hotel accommodations for your stay. You might be searching for cheap hotels so you can spend more on your Alaska experience in other ways. In your quest to find the best deal, you should consider the money-saving amenities that some cheap hotels in Juneau, Alaska, still provide.
The cost per night is only one factor in the total value of a hotel stay. And because of that, you'll need to do more in-depth research to ensure you're choosing the right hotel for your budget. While you might save tons of money on your per night cost, you might end up spending more on transportation and conveniences that make your trip more enjoyable.
Here are some factors you should consider when evaluating the total value of your Juneau, Alaska, hotel.
Transportation included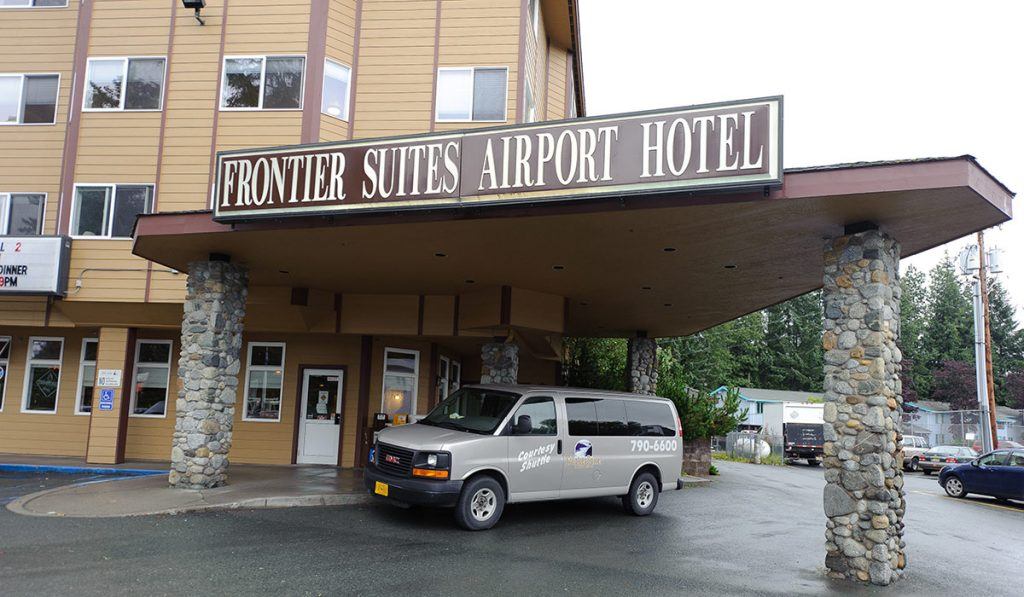 The cost of transportation from the airport can be $20-50 depending on where you're staying and what time you need transportation. And you'll need it both when you arrive and when you leave Juneau. Consider factoring in the cost of transportation as you evaluate which hotel is right for you.
At Frontier Suites, we provide a complimentary airport shuttle to pick you up from the airport and to drop you back off after your travels. We'll also transport you to the Alaska Marine Highway Ferry Terminal so you can go about your travels during your stay at Frontier Suites.
Free parking
If you stay at some downtown hotels in Juneau, you might have to pay for parking during your stay, which can increase your total travel costs. Look for a hotel that offers free parking or factor in the hotel's parking costs into your total per night costs for the hotel.
Including parking costs will give you a better concept of what you'll truly be spending during your travels. Frontier Suites does not charge extra for parking and our nightly rates are transparent and clear so that you won't experience any financial surprises during your trip. We want you to feel at home and comfortable during your travels, which means offering open and honest finances.
Walking distance to attractions and restaurants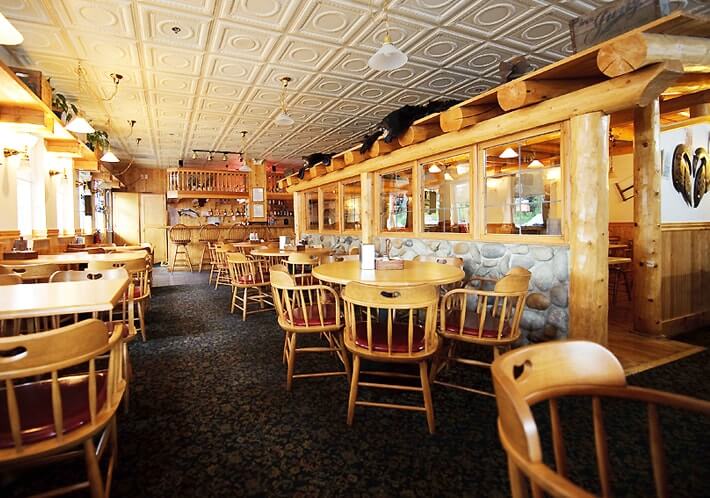 Before you book one of those cheap hotels in Juneau, Alaska, consider the types of food you want to eat and the attractions you want to see. Transportation to and from your desired attractions could further add to your travel budget. Instead, consider staying close by these attractions with ample food options.
From Frontier Suites, you can take a short walk to a variety of restaurants and tourist attractions. We're only a mile from the airport, so you won't have to spend tons of time during your vacation to get to and from the airport. It's only two miles to a grocery store and less than 10 miles to local attractions, such as the state capitol building, the governor's mansion, the state museum, Centennial Hall, excellent skiing and more!
You're also close to Juneau Pizza, Zerelda's Bistro and more excellent dining options. Plus, when you stay at Frontier Suites, you can enjoy the convenience of our on-site restaurant Northern Cuisine Restaurant, which is open seven days a week. Or, kick back and relax in the River Rock Lounge.
Laundromat
Pack light for an easier travel experience to Juneau, Alaska, but look for a laundromat that's close by. The longer you plan to stay during your travels, the more important having laundry services nearby will be.
Look for a hotel that offers laundry services, so you don't have to go anywhere or spend your travel budget on transportation to and from the laundromat.
When you stay at Frontier Services, you can enjoy the convenience of an on-site laundromat. If your outdoor adventures end differently than you planned, don't worry, we have you covered. Just come and wash or dry your laundry to prepare for your next outdoor adventure in the stunning landscape of Juneau, Alaska.
On-site fitness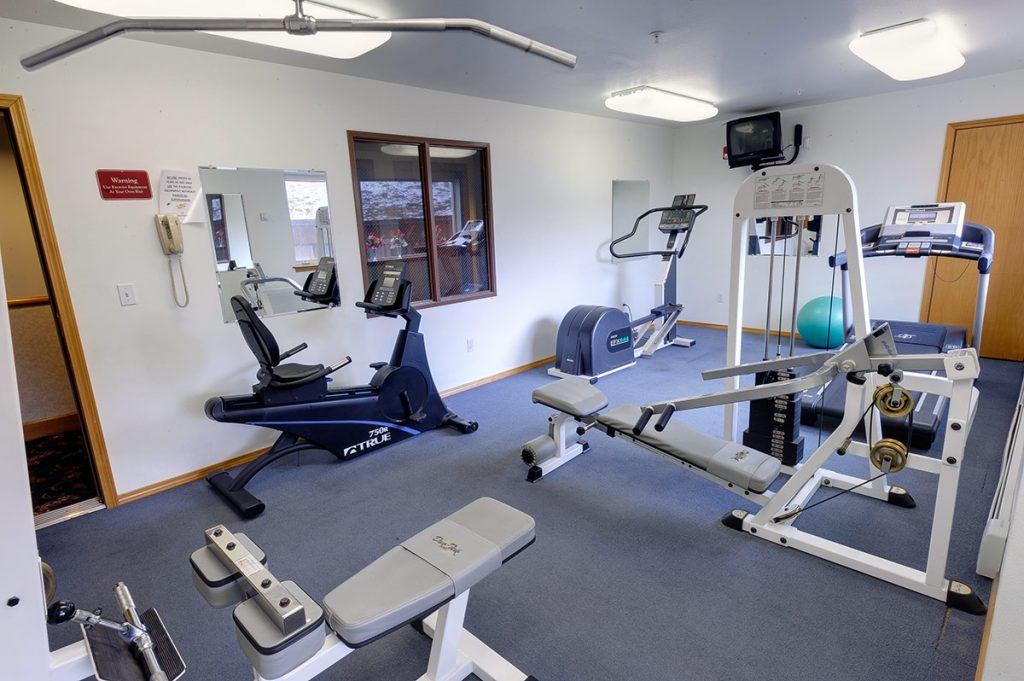 Staying active during your vacation might be an important aspect of where you stay. Consider whether or not the cheap hotels in Juneau, Alaska, that you're evaluating offer an on-site fitness center.
Get pumped and ready for a great day enjoying Juneau by starting the day in the Frontier Suites gym. It's complimentary and has a variety of equipment to keep you feeling your best and maintaining your fitness during your stay.
Fax and copy services
Life doesn't stop for you to go on vacation, which might mean sending a quick fax. Or, you might want to copy a map so that others in your party are equipped and ready for your adventures. Avoid having to travel to a store to fax and copy. Consider making sure that your hotel has these services, especially if you'll be in Juneau for an extended stay.
When you need to fax or copy information, the Frontier Suites staff is here to help. Just head down to the front desk to receive the assistance you need and rest assured, this service is available on site when you need it.
Secure building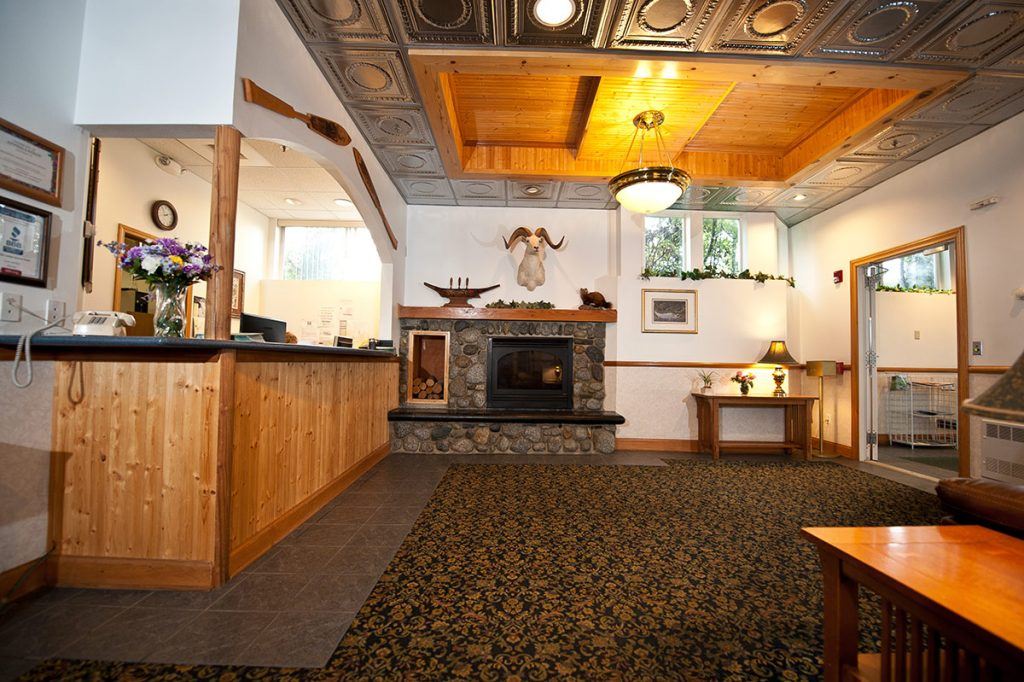 Becoming the victim of theft or other criminal acts can put a serious damper on your travels. Not only does it mean having less money for your travels, but it could harm your overall Juneau experience and consume valuable time that should be devoted to enjoying everything the area has to offer.
Make sure that the cheap hotels in Juneau, Alaska, that you're reviewing have proper security features and are in a safe location. We know that your safety and security are crucial to having a relaxing and enjoyable stay, which is why we put so much focus and effort into providing a secure building and a safe stay for our guests at Frontier Suites.
Knowledgeable locals working the front desk
Even with the best possible planning, you might find yourself with questions about what to do and must-see attractions while in Juneau. That's why it's nice to stay at a hotel that features a knowledgeable front desk team that is willing to help you out and ensure you have the best possible stay.
At Frontier Suites, we have 24/7 front desk staff to support you during your stay. From providing another pillow for your room to talking about the best places to visit during your travels, we'll be there when you need us. Use the front desk staff as much or as little as you need.
Freezer for fish and game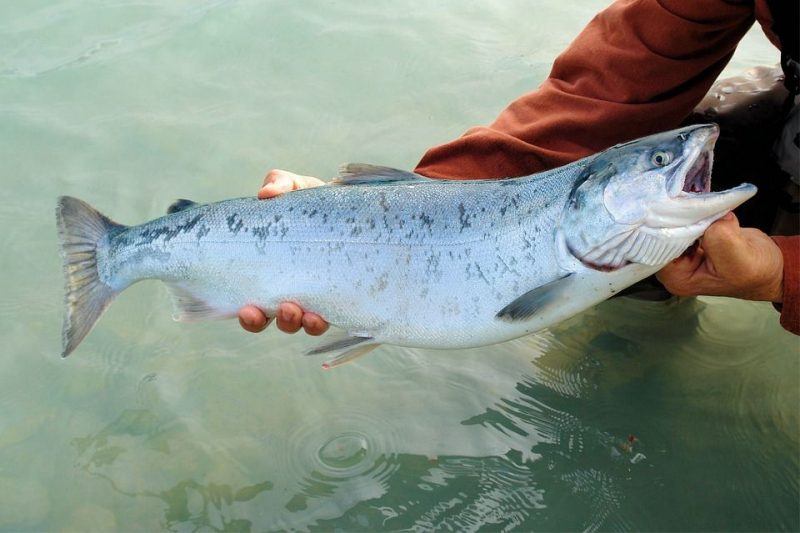 If you're visiting Juneau for its outstanding fishing or hunting, you'll want to consider how you can preserve the fish or game during your stay. Not all hotels offer a fridge and freezer inside every room. Make sure you choose your room wisely and contact the hotel to ensure they are offering the amenities you need.
Visitors staying at Frontier Suites get access to a freezer for fish and game during their stay. Enjoy the opportunity to hunt and fish how you please while you're in Alaska.
Booking a stay with Frontier Suites means getting a valuable hotel price with the amenities you need to live in comfort. Make yourself at home for a short stay or an extended stay and know that our prices are transparent to include everything you need when you travel.
Further Reading: