Need some ideas and inspiration for what to do and where to go while traveling in Juneau? Thankfully, the city is a must-see destination in the United States, meaning many travel bloggers have shared their experiences.
You'll find great tips including:
What to see
Excursions worth paying for
Photo opportunities
How to get around the city
Packing tips
Budgeting for your trip
If you don't know where to look for the best information about Juneau, we've put together a list of the top travel bloggers exploring Juneau, Alaska.
Travel Bloggers Sharing Juneau, Alaska, Travel Tips
This list of travel bloggers covering material about what to do in Juneau will help you start planning your trip. Here's what you need to know.
This travel blog is unique because locals write it. You won't find as much touristy material and more practical tips from someone who knows the area in depth. One local shares 21 Things to Do in Juneau, Alaska. Some things the local mentions include Mendenhall Glacier, the Juneau Ice Field, panning for gold and enjoying downtown Juneau,
This travel blog is devoted solely to travel in Alaska so you know you'll get some great insights. You'll find helpful insights into what to do in Juneau if you only have one day. For example, if you were to take a cruise and only dock in Juneau long enough to disembark for a day of adventure, you won't want to miss a downtown breakfast, hiking, a walking Juneau food tour, the Alaska State Museum and Mount Roberts Tramway.
These bloggers know what it's like to want to travel while holding down full-time jobs and keeping up with everyday life. So whether it's a practical budget to visit a specific city or the best tips for making the most of your travels, these bloggers have great insights to inspire your travels. Their article focuses on 20 activities, attractions, hikes and foodie stops. One activity the couple recommends is ziplining on Douglas Island. And if you aren't sure where to eat, be sure to visit Zerelda's Bistro.
This blog caters to the unique audience of women traveling alone working to maximize their budgets. The blog offers practical tips, including where to stay, what to eat and must-see attractions. She'll also outlines the activities you'll want to reserve plenty of time for and others that you might want to make a quick stop at just to say you've seen them. A location on her must-eat list is Tracy's King Crab Shack.
LOOKING FOR A NICE HOTEL IN JUNEAU?
Full kitchens in every suite.
This award-winning travel blog offers a unique perspective. It is run by a couple who has visited 120 countries since 2007 so they know a great deal about travel. You know when you read their list of 28 amazing things to do in Juneau, you'll find a list of must-see attractions from a couple who has been adventuring for nearly two decades now.
Nicole isn't your average travel blogger. First of all, she's an Alaska native. But she's also an outdoor buff, having hiked remote mountain passes and undergone some pretty unique experiences. Much like the average person, Nicole holds down a regular job as a dental hygienist and plans a few fabulous trips per year to see areas that have always interested her. Those travels took Nicole to Juneau, where she put together a list of the best 19 activities you won't want to miss. She says you don't want to miss whale watching near Tracy's Arm Fjord, drive 42 miles along the road from Echo Cove to Thane and go flightseeing, among other things.
Although Juneau is a small city, the authors of Travel Notes and Beyond found that there was plenty to do. The couple who runs the blog is from Southern California, so Juneau presents a unique experience. And in their article, they cover some activities that you'll enjoy doing alone if you don't have a companion to adventure with. These bloggers are also photographers, which means you'll get a great view of what Juneau looks like thanks to stunning images of the landscape.
Many travel bloggers make blogging their full-time job. But the reality is, most readers learning from the content are trying to make travel fit in with full-time work and limited vacation time. That's what's great about Make Time to See the World. This blog is designed to help those who work full-time enjoy travel.
If you want to learn about ways to see more than just Juneau when you visit Alaska, read up on the ultimate guide to visiting Alaska on the We Are Travel Girls blog. You'll learn about Juneau but also about Anchorage and Fairbanks. The blog's tips are specifically for women traveling alone or in groups.
A popular way to visit Juneau is via an Alaskan cruise. And while a cruise can offer unique experiences and a fun way to travel, Traveling Newlyweds outline why you need more than a cruise stop in Juneau, Alaska. There are so many excellent restaurants to visit, unique cuisine to try and outdoor adventures you won't want to miss out on. The locals are fun, downtown is incredible, and whale watching is a can't-miss experience.
Juneau is one of the largest cities in the US, but you likely don't hear much about it. With a population of approximately 33,000, it doesn't get the notice it deserves. With more than 250 miles of hiking trails, you won't want to miss this outdoor experience. Plus, you'll find unique animals and wildlife, including bald eagles. If you're planning a trip to Juneau, you'll find a roundup of just about everything from Boulder Locavore, including where to stay, what to eat and things to do.
Ever met a stuntperson? Alice Ford is one and she details her travels all over the world on her blog. She shares 10 amazing things to do in Juneau. And you know if this advice is coming from a stunt person, they must be some pretty exciting and unique experiences. A few recommendations Alice makes include cruising Tracey Arm Inlet, visiting Tongass National Forest, exploring Mendenhall Glacier and stopping at Nugget Falls.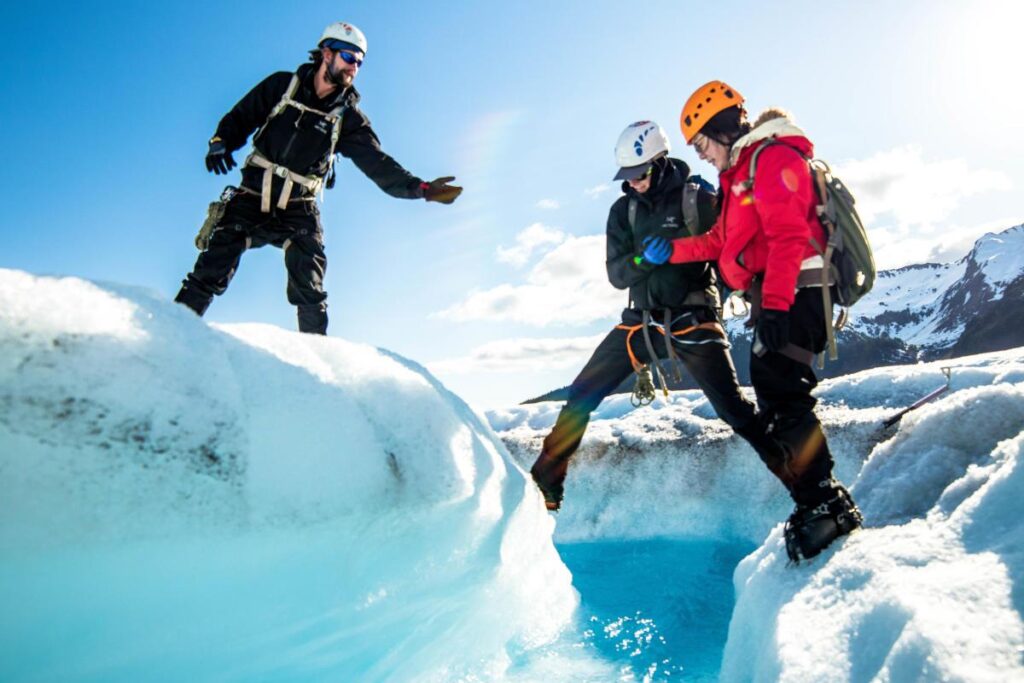 Where to Stay in Juneau
If you're looking for information about the best place to stay in Juneau, review the outstanding amenities at Frontier Suites. There's an on-premises restaurant, free parking, laundry, airport shuttle service, free fish and game freezer, and a full kitchen in every suite. Pick from a variety of room types to find the one that is best for the group you're traveling with. Book your accommodations now.
And if you can't make it through that full list of things to do in Juneau from the top travel bloggers, you can just ask the front desk team. Our locals are excellent at recommending the best ways to see the city.
Further reading: