Ironman will host the first Alaska State Ironman Triathlon on August 7, 2022! The event is an opportunity to experience Alaska's beauty up close and visit the historic and stunning area of Juneau.
As you make your race preparations, don't forget to book a Juneau hotel that can accommodate you, your cheering section and your gear. We've put together a list of hotels that are ideal for your Ironman event.
Key Considerations When Booking Your Ironman Alaska Hotel
Before you look into the best hotels for the Alaska Ironman triathlon, learn what to keep in mind for your booking. We've put together some crucial considerations to help ensure you get the best hotel to meet your needs.
Book early to guarantee a room in a good location and comfortable accommodations. Juneau hotels are booking up quickly.

Transportation to and from the airport

Plenty of space in the room to house your bike comfortably

Check out times that work with your anticipated finish time and flight

Early breakfast for athletes or in-room resources to make your own that meets your nutrition planning for the event

Consider how you'll get back to your hotel after the event. Book a hotel as close to the start/finish lines to make this process easier.

Look into when you can get your gear out of transition to plan your transportation to and from the Auke Lake area while enjoying a stress-free race experience.
Best Hotels for the First Alaska State Ironman Triathlon
Get ready for a unique Ironman experience. Ironman Alaska is a full Ironman, meaning you'll swim 2.4 miles on a two-lap course in Auke Lake, bike a stunning 112-bike course throughout the area and finish with a 26.2-mile run through Mendenhall Valley.
The race offers a unique experience. In its inaugural year, you'll get to be the first to take on this terrain. The bike course is rolling, meaning it's not especially challenging for athletes.
The Alaska Ironman is open to 1,500 athletes, and we expect travel accommodations will book quickly for the quaint town of Juneau, Alaska. Organizers ensure that the host city has the proper infrastructure for the event, but just the same, the best hotels will book quickly.
Here's a look at the best hotel options for the Alaska Ironman triathlon.
1. Frontier Suites Hotel in Juneau
This hotel is located at 9400 Glacier Highway. It's just 2.5 miles away from Auke Lake, making it a great location to serve as your home base for the race. Plus, Frontier Suites offers large rooms to allow you to move about freely even with your bike and other race gear in the room.
You'll enjoy a full kitchen to keep your race nutrition plan in check to ensure the best possible experience and performance. Frontier Suites is located a half-mile from Juneau International Airport. That way, you'll have easy travel to and from the airport. The hotel includes a free airport shuttle to ease your travel plans.
Enjoy a workout facility where you can stretch, warm-up and prepare for your event. Plus, if you plan to bring your pets along, Frontier Suites is pet-friendly to allow you to bring your whole cheering squad, even the 4-legged ones.
You'll rest easy at Frontier Suites with comfortable beds and flat-screen TVs that help you unwind after the event. And after you've crossed the finish line, you can head to the attached restaurant – Northern Cuisine. It's a Peruvian restaurant that's in the lobby of the hotel so that you don't have to go anywhere after you've worked hard during the race.
We have the right amenities for competitors and visitors!
2. Aspen Suites Hotel Juneau
Aspen Suites Hotel Juneau is located at 8400 Airport Blvd. Because it is so close to the airport, it's another great option for your stay. The hotel offers a modern décor. Your room will have a full kitchen, making it easy for you to be selective in what you eat before and after the event.
The hotel also has a coffee bar to provide some caffeine to help you get amped up for the race or provide a little energy to help you get home after you've given it your all at the race. Parking and Wi-Fi are free and you'll be just a few miles away from great destinations and sightseeing in Juneau.
It's a bit pricier as far as hotels with a kitchen go since it is a chain hotel. But overall, you'll enjoy your accommodations and be in a safe location.
3. Extended Stay America – Juneau
Located at 1800 Shell Simmons Drive, Extended Stay America offers a pool where you can warm-up for the race or relax your muscles afterward as you work toward recovery. This hotel is pet-friendly so that you can bring along the whole family.
The rooms do not include a full kitchen, but you will have a kitchenette for storing small amounts of food and heating up simple meals. You'll be just minutes away from Auke Lake, making your stay convenient and enjoyable.
Enjoy free breakfast, Wi-Fi and parking during your stay for all-in-one pricing for your travel accommodations.
4. Auke Lake Bed & Breakfast
This property is not a traditional hotel but it still includes the comfort and amenities you need for an enjoyable trip to Juneau for the Ironman triathlon. The bed and breakfast provides free parking, Wi-Fi and breakfast.
Auke Lake Bed & Breakfast is kid-friendly and includes a hot tub to help you relax your muscles after the event. The property is located at 11595 Mendenhall Loop Road. It's only 1.2 miles from Auke Lake Bed & Breakfast to Auke Lake, which makes it one of the most conveniently located hotels to get to the race start.
Reviewers enjoy their stay at the bed and breakfast, giving it 4.9 stars out of 12 reviews on Google. It's an especially serene option for enjoying your stay.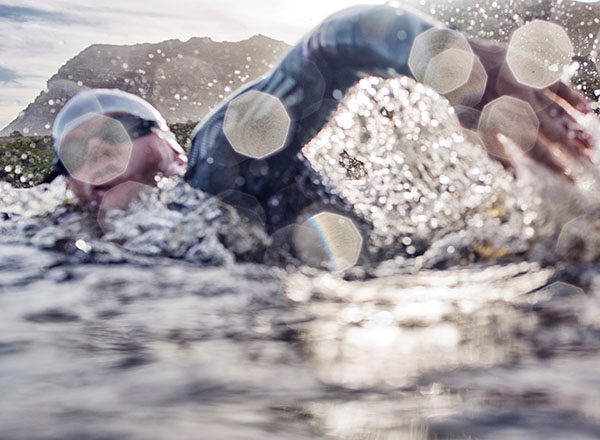 5. Travelodge by Wyndham Juneau
Located at 9200 Glacier Highway, Travelodge offers large rooms with plenty of space to store your bike. Just know that this hotel does not offer in-room kitchens. This will make it more challenging to be selective about what you eat during your travels.
But the hotel still offers excellent accommodations with an on-site restaurant and bar. You'll be close to several restaurants and near transit and the airport.
Because this is a chain hotel, you'll pay more than some of the local options. However, the hotel does offer a pool and hot tub to help you relax before and after the race. Getting in water can aid in warming up your muscles or cooling down after the race.
6. Best Western Country Lane Inn
This is one of the more expensive hotels in the area since it is from a well-known chain. It does offer a good breakfast in the morning to help you fuel and get started with your day. The staff is friendly and you can walk to several stores and restaurants.
The rooms should be large enough to store your bike and necessary race gear. You'll have options for your room set up so that you can get a few beds to accommodate multiple travelers. This might be nice if you travel with some buddies from your triathlon club or with family members.
You won't have a kitchen to cook your own meals, but you do have ample restaurant options.
7. Ramada by Wyndham Juneau
The Ramada is pet-friendly and offers close locations to restaurants, transit and the airport. This isn't one of the top hotels for the race as some reviewers complain about the cleanliness of the rooms and the room cleaning services. The rooms are also dated and fairly run down.
The main reason it makes the list is due to its proximity to the race location. Rooms should also be big enough to house your bike with ease.
Plan Your Travel for Ironman Alaska
The sooner you book your travel for Ironman Alaska the better. This will ensure you get the best accommodations so you can travel with ease. Learn more about the event on the Ironman website.
Book your stay at one of the best hotel options for the race. Frontier Suites is hosting athletes for the event. We'll help you learn more about the area and enjoy your travels.
Further reading: