As you plan your vacation to Juneau, be sure to include plenty of time to spend outside on your itinerary. With more than 250 miles of hiking trails, one of your best bets is to add a hike or two.
Whether you're an experienced hiker or someone more comfortable taking a walk around the block, Juneau's got a trail for you. And it's easy to access many of them from your home away from home at the Frontier Suites Hotel, an all-suite hotel in Juneau.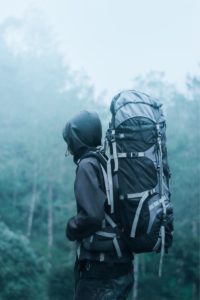 Even better, you can fuel up for your day using your daily breakfast voucher for select menu items at the hotel's Northern Cuisine Restaurant. Or you can apply the voucher price to other breakfast choices and pay the difference.
Before you set out, consider your options and choose the trail that suits you best. Want to pick blueberries? Then, enjoy a hike along the Summer Trail at Eaglecrest Ski Area or The Dan Moller Trail on Douglas Island. Want to push yourself? Then, take on one of the more demanding trails like Mount Roberts or Mount Juneau.
Be Prepared
To ensure you stay safe during your hike, you need the proper gear. Not sure what that is? Check out this handy resource. In general, you want to dress in comfortable clothes and proper footwear.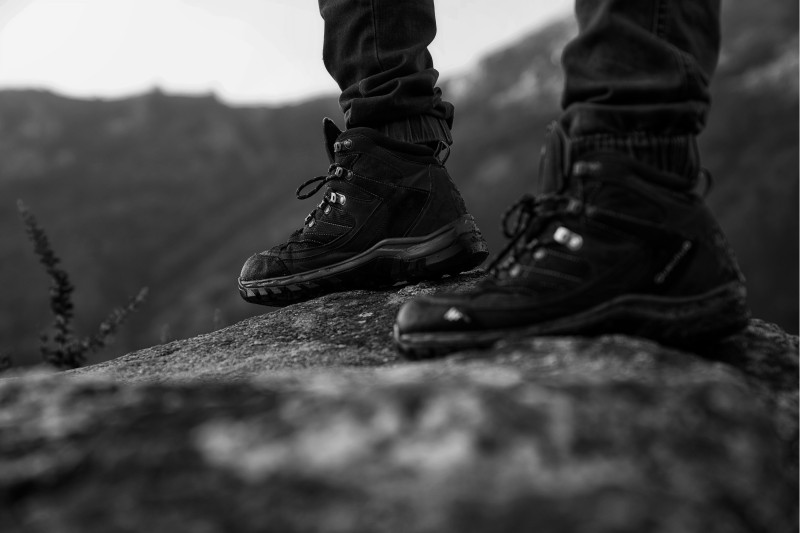 Hiking gear and safety checklist
Hiking boots or trail shoes: Wear light-weight hiking boots or trail shoes that provide good ankle support. Because trails can be wet or muddy, consider either using waterproof, breathable liners or wear waterproof, breathable socks.
Dress in layers: Be sure you're ready for any temperature. Taking along rain gear is a good idea, too.
Sunscreen, sunscreen, sunscreen: With Alaska's long, sunny days, be sure to put on plenty of sunscreen and reapply it often.
Water: Bring water. Since you'll likely need to drink more than you'll want to carry, consider carrying purifying tablets, a filter pump or a SteriPen so you can safely drink from any stream.
Snacks: Toss in an energy bar or trail mix. You want something lightweight and won't get crushed if you toss it in a backpack or other bag.
Bugs: Instead of using bug spray, consider a bug net that you can wear over a baseball cap to cover your head, neck, and face.
Wild animals: Be on the lookout for bears and moose. Consider carrying pepper spray, but better yet, make plenty of noise and keep your distance.
Dangerous plants: Avoid touching cow parsnip, a tall plant with large leaves located along many Alaskan trails. The plant's oils react with sunlight and cause blisters similar to what people experience when they touch poison ivy or poison oak. Long pants, sleeves, and cotton garden gloves can protect you. If you come in contact with cow parsnip, rinse of exposed skin and cover it, so it's not exposed to sunlight.
Easy Hikes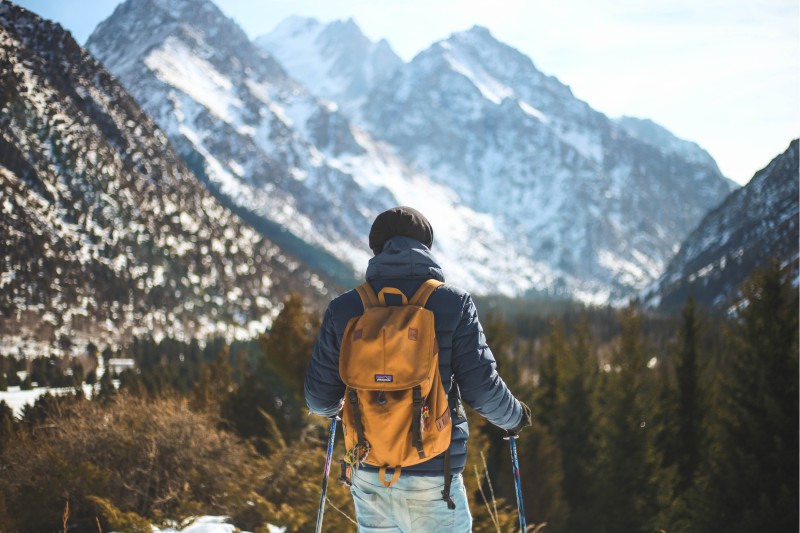 Kaxdigoowu Heen Dei (Mendenhall River Trail)
The 2-mile trail's name means "going back clearwater trail" in Tlingit. Enter the trail in the Mendenhall River greenbelt at Brotherhood Bridge off Glacier Highway. The paved and wheelchair accessible trail provides spectacular views of the Mendenhall Glacier, so expect crowds. Also, be prepared to share the trail with people who are biking or jogging.
Douglas Island Rainforest Trail
Located near the end of North Douglas Highway, you'll find a mile-loop trail that leads to the north end of the island. The small beach provides excellent views of the mountains behind Mendenhall Glacier and Admiralty Island. It also offers a chance for a refreshing swim, so bring your swimming suit along. The trail is both stroller and wheelchair accessible. It's also a popular stop for cruise ships.
Point Bridget Trail
This well-maintained 3.5-mile, out-and-back, relatively flat trail runs through Bridget Point State Park. As you walk the trail, you'll pass through forests and meadow. Watch for bears fishing in the stream. This hike is suitable for children.
Summer Trail
Explore Eaglecrest Ski area in the off-season and hike the Summer Trail, which runs about 2.3 miles from the base of the mountain to the summit. You also can pick blueberries or ride mountain bikes. Feeling the need for speed? Alaska Zipline Adventures is located nearby.
Perseverance Trail
This 3-mile loop is considered easy to moderate. You can access the trail at the end of Basin Road. The route is well-marked and popular. Along your hike, you'll discover the former Perseverance Mine, which operated from 1885 to 1921. If you're feeling adventurous, you can explore the more challenging 12-mile loop Granite Creek Trail where it branches off Perseverance Trail rather than follow the loop back to Basin Road.
Moderate Hikes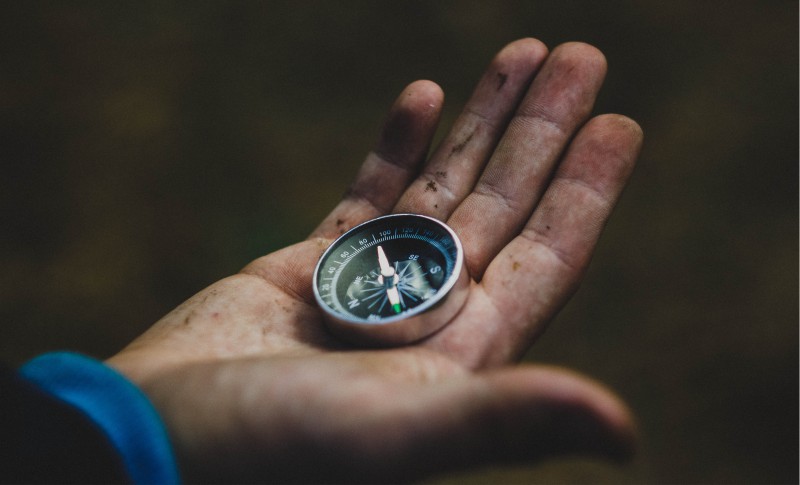 East Glacier Loop Trail
You can access this 3.5-mile loop trail from the Mendenhall Lake Visitors Center. Follow signs for the Trail of Time, then follow the East Glacier Loop from Mendenhall Lake. Expect glacier views, waterfalls, and possibly black bear sightings.
Dan Moller Trail
This 6.5-mile round-trip hike on Douglas Island starts on Pioneer Street before gradually climbing. Expect excellent views, lots of wildflowers, and wild blueberries in season. The trail intersects with the Treadwell Ditch Trail, which is 16.5 miles end-to-end but offers a more comfortable hike.
Strenuous Hikes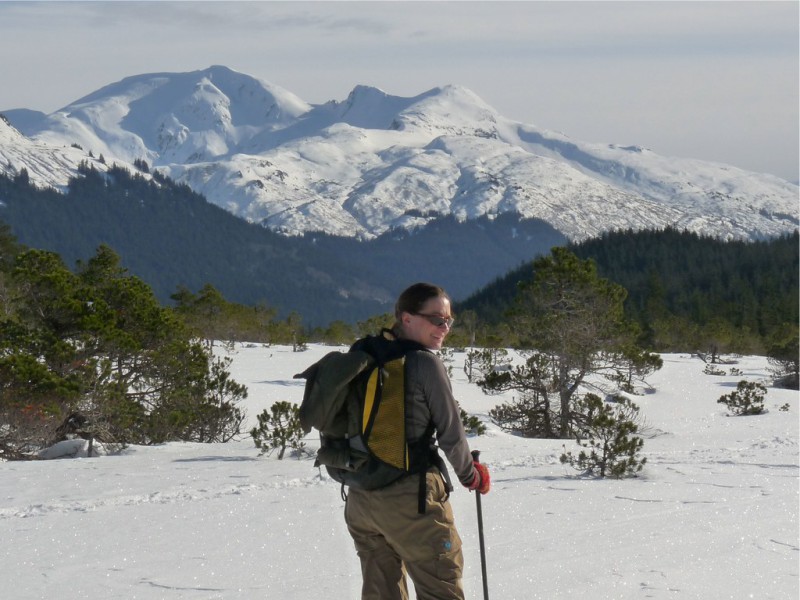 Mount Roberts Trail
Like Perseverance Trail, you can access Mount Roberts Trail from a trailhead on Basin Road. But unlike that easy hike, this trail becomes one of Juneau's most difficult. The first 2-mile section from the trailhead to the Mountain House is considered moderate. But things quickly get difficult. The 4.5 miles to the summit is difficult. That section of trail features an elevation gain of almost 4,000 feet. But the view of Juneau and the inside passage is spectacular. And if you get too tired, you can always take the Mount Roberts Tramway back down to Juneau.
Mount Juneau Trail
This 3-mile hike can be dangerous certain times of the year. Stay on the trail and check conditions before you start hiking. Your reward for this challenging hike, which has an elevation gain of more than 1,500 feet, is a panoramic view of downtown Juneau. To access this trail, first hike Perseverance Trail, which connects with the Mount Juneau Trail.
West Glacier Trailhead
Despite its name, this strenuous 3.4-mile hike can't be accessed from the Mendenhall Glacier Visitor Center. Instead, take Mendenhall Loop Road and follow the signs to the Mendenhall Campground. In addition to some steep climbs, you'll also have to navigate long rock staircases and cross a few scenes. But in the end, you'll get a view of the Mendenhall Glacier that makes it look like a sea of ice. If you're feeling especially adventurous, continue to the Mendenhall ice caves. Be cautious. The trail isn't always marked, and the shifting and melting ice at the caves can be dangerous. If you want to see the ice caves, your best bet is to go with a guide.
Relax and Recharge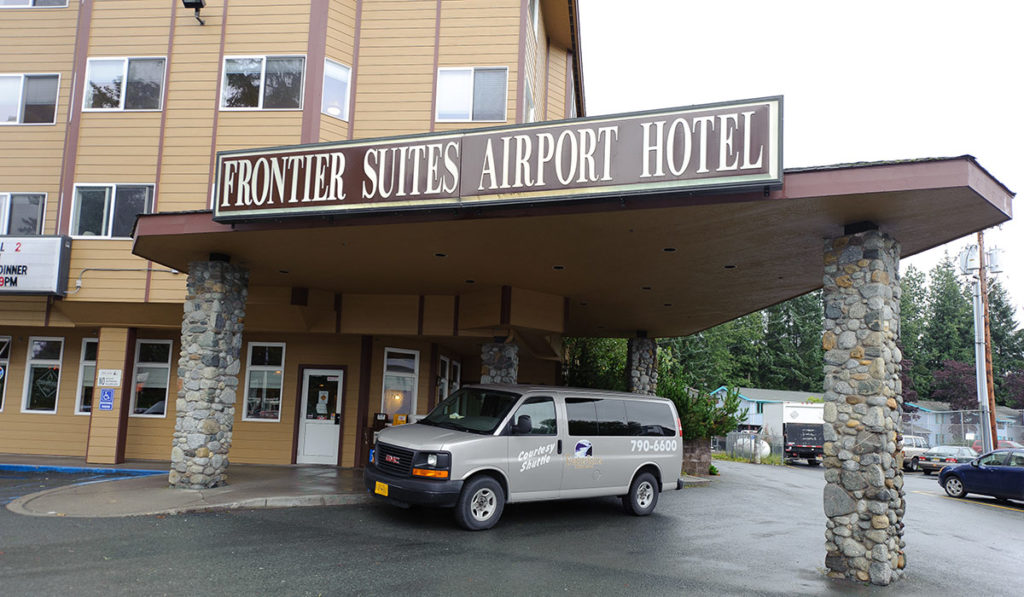 Take your tired feet back to The Frontier Suites for a good night's sleep. Before you settle into your suite for the night, treat yourself to dinner at the hotel's restaurant.
Located in the lobby, Northern Cuisine Restaurant, which opened in July, serves breakfast, lunch, and dinner daily. The menu features Filipino and American dishes.
After a good night's sleep, you can head out for another hike or a different adventure.
Then, refreshed and recharged, you can head out for new adventures the next morning. Just don't forget to eat breakfast first.