Choose The Frontier Suites For Your Next Business Trip
If you travel for business, you know it can be exhausting. Flight delays and grueling meeting schedules can make time on the road frustrating. But staying at The Frontier Suites for your next Juneau business trip will provide you with the rest and rejuvenation you need.
As one of the best hotels in Juneau for business travelers, the Frontier Suites provides multiple advantages, including its prime location, free airport shuttle, business amenities, a fitness center, laundry, a fully-equipped kitchen, and a hotel restaurant.
Location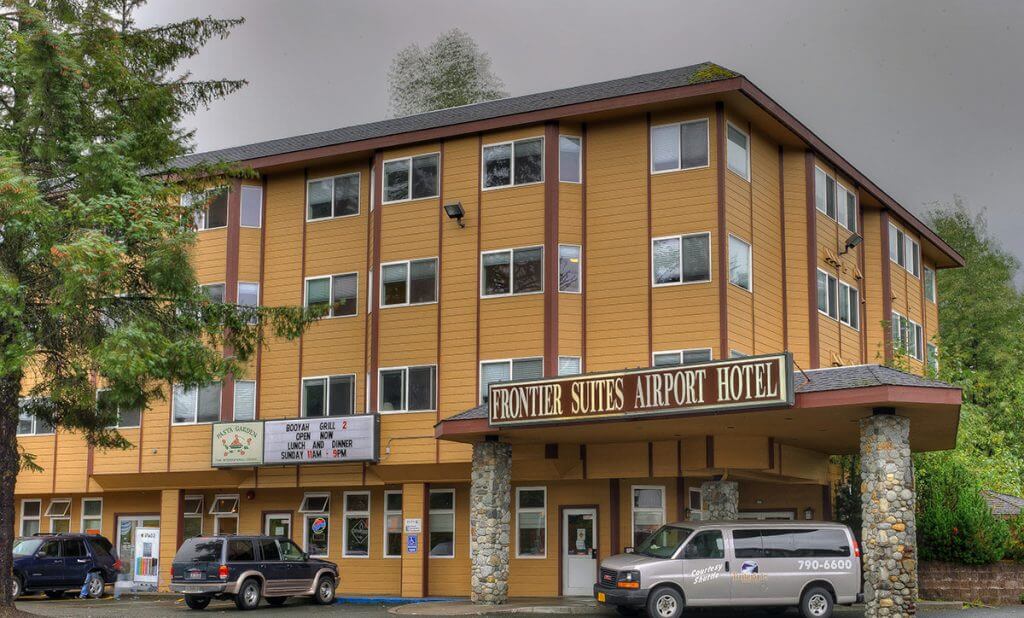 No matter what brings you to Juneau, the Frontier Suites offers you a prime location for business travel whether you have business at one of Juneau's gold or silver mines or need to visit the University of Alaska Southeast for research or a guest lecture.
Located a half-mile from Juneau International Airport, the hotel offers and offers complimentary rides to both the airport and the Alaska Marine Highway Ferry Terminal. But don't worry, the hotel isn't so close that you hear any plane traffic arriving or departing. If you managed to squeeze in a little free time during your business trip, the hotel also is located near several attractions, including the Mendenhall Glacier Visitors' Center and Auke Bay.
Business Amenities
When you travel for work, you don't want to worry about the little things. And the Frontier Suites offers business amenities to make it easy for you.
In addition to providing free WI-FI, the hotel also offers a conference room where you can schedule meetings. If you need to send or receive a fax, the business center provides that service.
Have handouts or reports you need for meetings? Don't haul them with you. Instead, take advantage of the business center's copying services.
Fitness Center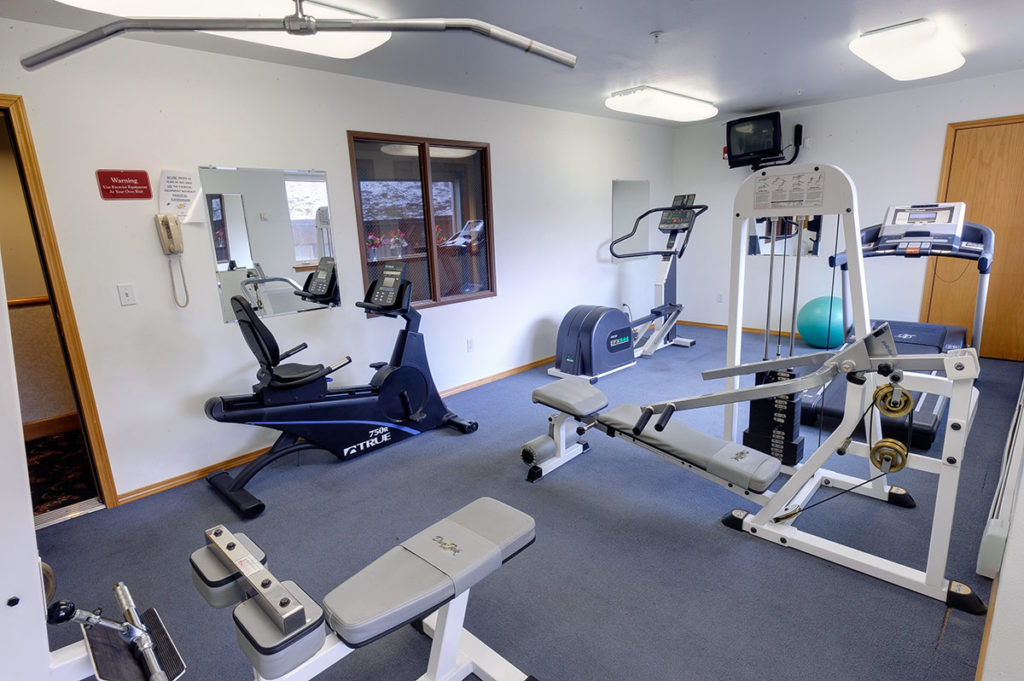 Everyone knows life on the road can be tough. It's all too easy to eat too much of the wrong foods, and having an erratic schedule can make it challenging to exercise.
But the Frontier Suites offers a 24-hour fitness center with exercise and weight machines to make it easy for you to squeeze in a workout whenever you have some spare time. You need to provide motivation and workout clothes.
Laundry Services
Spill something on your favorite shirt or forget to bring along that third pair of pants? Don't worry. You can do a quick load of laundry and be fresh for tomorrow's meetings.
Easy Meals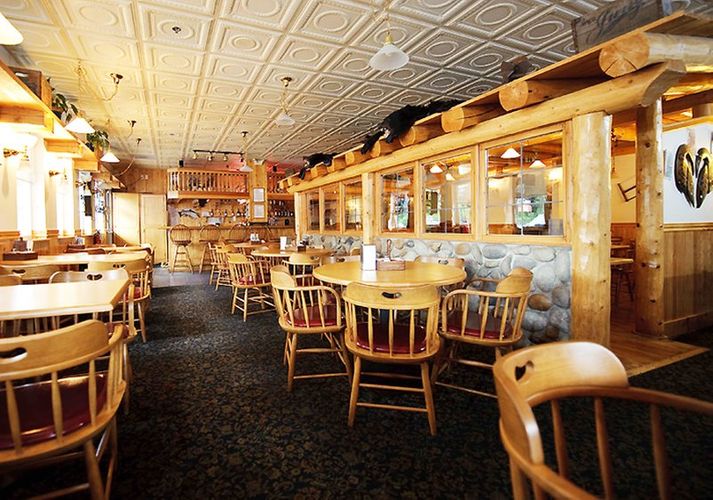 Want to be able to eat breakfast before you head out for a busy day? Or enjoy a bedtime snack? You can prepare meals easily in your suite's fully functional kitchen. It includes an assortment of pots and pans, stove, microwave, dishwasher, full-size refrigerator, and coffee maker.
The hotel's Northern Cuisine Restaurant also serves breakfast, lunch, and dinner. Use your complimentary breakfast voucher on select menu items or apply it to other breakfast options and pay the difference. The restaurant, conveniently located in the lobby, serves Filipino and American dishes.
Cozy Quiet Rooms
Getting enough sleep when you're traveling for work can be daunting. The hotel offers quiet, spacious, non-smoking rooms with comfy queen- or king-sized beds. The hotel's deluxe rooms include a whirlpool bath.
Like other guests, you'll quickly call the Frontier Suites your home away from home. Your room will be so cozy, you may even want to tack on a day or two, so you have more time to enjoy Juneau.
Book with Confidence
Enjoy your stay at the Frontier Suites Hotel, an all-suite hotel in Juneau, for your next business trip, extended stay, or travel adventure. You can make a reservation with the confidence you'll stay at one of Juneau's best hotels.
The newly-renovated Frontier Suites is included on U.S. News and World Reports list of best hotels in Juneau. Trip Advisor ranks the hotel at No. 12 Best Value out of 50 places to stay in Juneau. Book now and plan the perfect business trip.
Further Reading: