Family vacations promise fun memories and unique experiences. But when traveling as a family, you need family-friendly options for your hotel, food and excursions. Be sure to read our guide on family-friendly hotels in Juneau and learn from our helpful family budget tips.
But for this article, we're here to talk about some family-friendly restaurants in Juneau that will delight everyone in your dining party. These family-friendly options are still just as delicious and enjoyable as other Juneau restaurants but feature menu items that even the pickiest of eaters will enjoy.
Depending on your child's favorite foods, here are some kid-friendly items to look for on the menus of restaurants that offer something for everyone:
Chicken nuggets
Mac and cheese
Pizza
Burger
Grilled cheese
Vacation is a time to relax and enjoy so don't worry too much about how many fruits and veggies your child is eating. If they take just two bites of the applesauce that comes with their nuggets, that's a win when on vacation.
When eating out, it can also be helpful to ask the restaurants if they use any special seasoning on things or alter those classic kid favorites in any way. Some restaurants add parmesan cheese to the top of their mac and cheese, which throws kids off. Others add a little pepper to chicken nuggets, which kids might say is "spicy." Or a little oregano on top of a cheese pizza might make it look like there are green veggies on top.
Here's a look at some top family-friendly food spots to visit during your travels to Juneau. We'll also point out attractions these restaurants are near to help you plan your vacation.
Tracy's King Crab Shack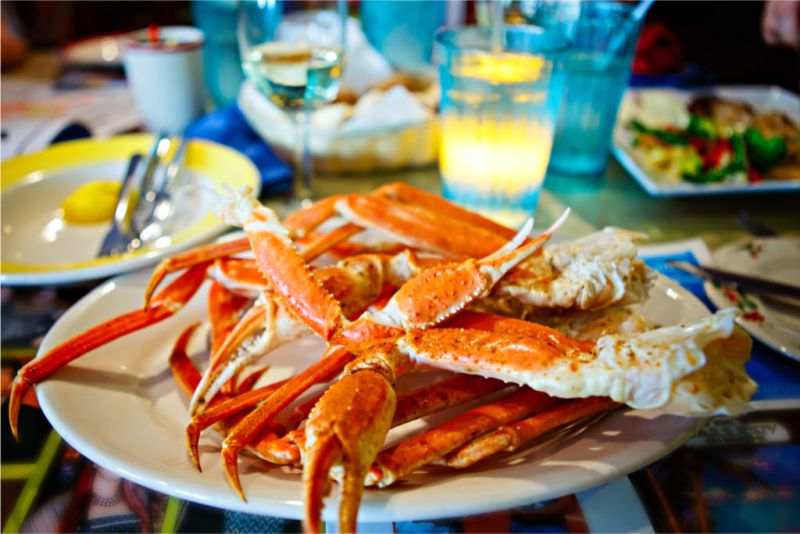 Children ready for an outstanding photo op should head to Tracy's King Crab Shack where they get photos with a giant spiny crab leg. While the staff is extremely hospitable toward young diners, the menu doesn't have tons of options for children.
Order some coleslaw and fries for your children, enjoy the views and consider swinging by a fast-food location on your way back to your hotel for some chicken nuggets and classic hamburgers for the young ones.
The pricing at Tracy's is also on the more expensive side as crab is generally not cheap. Order an original combo and get a crab leg, bisque and 4 mini crab cakes for an enjoyable and shareable meal. Plus, it comes with garlic rolls your kids will love.
What's nearby: Mt. Roberts Nature Center, Mount Roberts Tramway and USS Juneau Memorial
Sandpiper Café
Don't plan on eating dinner at Sandpiper Café as it's only open until 2, but make plans to do breakfast or brunch there. What child doesn't love pancakes? Each day, the café features a different special kid's pancake option. Some recent options include jelly belly, chocolate chip, M&M and Reese's peanut butter cup.
Parents can enjoy soups, sandwiches, salads, scramble and much more.
What's nearby: Alaska State Museum, Alaska State Capitol, Alaska Zipline Adventures
Deckhand Dave's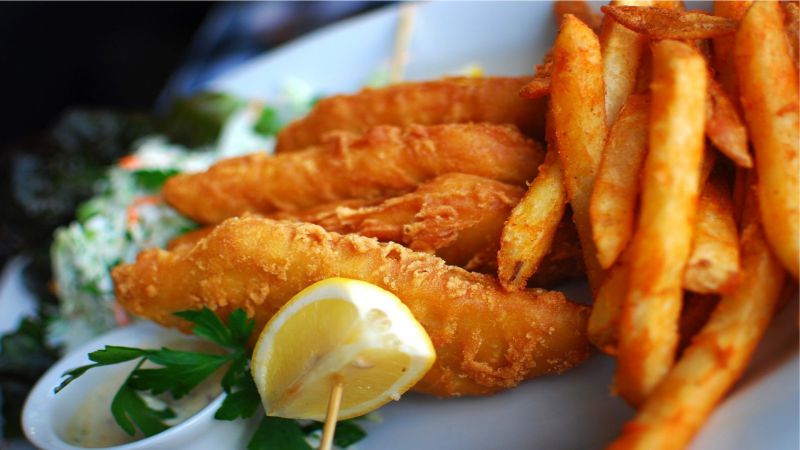 The fish tacos and fish and chips are fantastic at Deckhand Dave's, and you'll enjoy the convenience of a kids menu. Enjoy looking at the many photos of commercial fishing boats from all over Alaska posted throughout the restaurant and on the tables. You'll have something to talk about and look at while dining out with your children.
With prices in the low teens for most menu items, you'll also find the restaurant extremely affordable.
What's nearby: Patsy Ann Statue
Island Pub
The Island Pub features a large menu of pizzas, wraps, sandwiches and salads. You can of course just get a classic cheese pizza for the little ones. But for the adults present, you'll love the gourmet pizzas with delicious and unique ingredients.
Because this is a pub, you'll find prices are reasonable for families.
What's nearby: Douglas Harbor, Savikko Park (Sandy Beach), Treadwell Ice Arena
Alaska Fish & Chips Co.
The adults will enjoy the Alaska Brewing Company beers on tap and the delicious fish tacos. For kids, there's a hamburger on the menu or chicken burger. Stick around for dessert with Haagan Dazs ice cream.
What's nearby: Alaska Zipline Adventures, Patsy Ann Statue, City Hall
Roma Bistro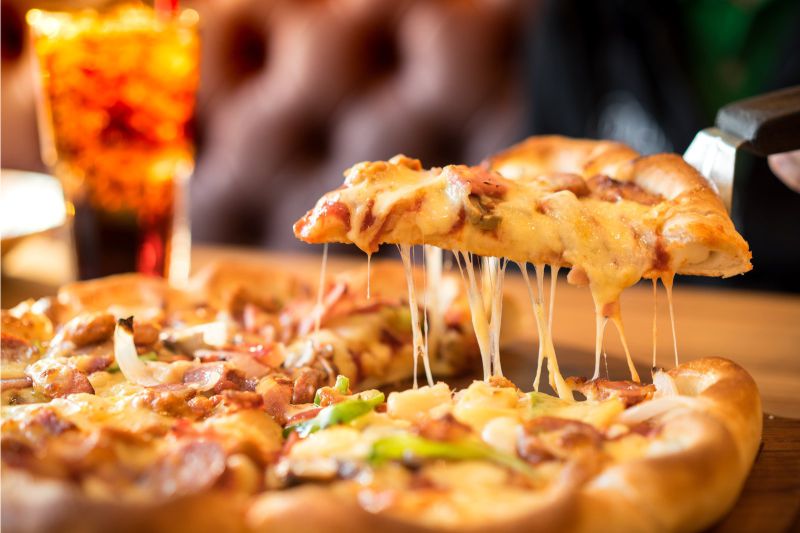 If your children love pasta, Roma Bistro will be a great place to eat for your family during your stay in Juneau. Choose from classic Italian favorites like spaghetti or order a cheese pizza that's sure to delight. With fun cocktails, you'll enjoy your time at Roma Bistro.
And prices are $15 per person, so you'll get delicious food at an outstanding price.
What's nearby: Alaska Zipline Adventures, Patsy Ann Statue, City Hall
Coppa
Enjoy a panini or a salad at Coppa but plan to stay for dessert. It's best known for its delicious ice cream flavors and Buzzfeed even named it the most popular ice cream shop in Alaska in 2016. The candied salmon ice cream is certainly unique and a must-try. Coppa was also awarded the Grand Prize in the Alaska Symphony of Seafood.
What's nearby: Alaska State Museum, Alaska State Capitol, Alaska Zipline Adventures
Grumpy's Deli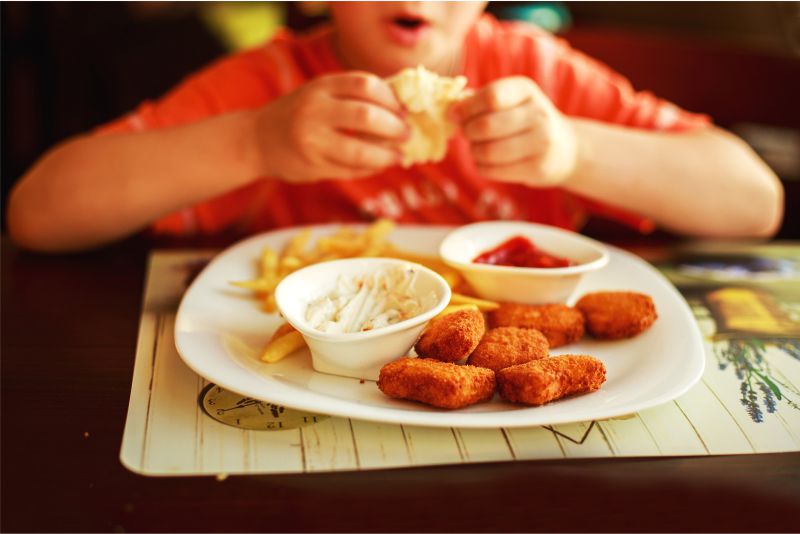 Get your children a classic grilled cheese at Grumpy's Deli. Of course, there are many other great options for kids as well. And for parents, you can enjoy the juice and coffee bar. You'll find a wide variety of cuisine including wraps, rice bowls, soups and salads – everything you would expect from a deli. Prices are extremely inexpensive coming in under $10.
What's nearby: City Hall, Mt. Roberts Nature Center
GonZo
If you're looking for some Instagram-worthy food, head to GonZo. But know that the food won't just look great, it tastes great too. Their waffles are piled high with unique toppings ranging from sweet to savory or just fruit. Some of their creations are waffles like you've never imagined, such as those with mozzarella, pepperoni and tomato sauce.
You'll also see some brunch favorites on the menu like avocado toast and different types of hash.
What's nearby: Auke Bay and Trail
V's Cellar Door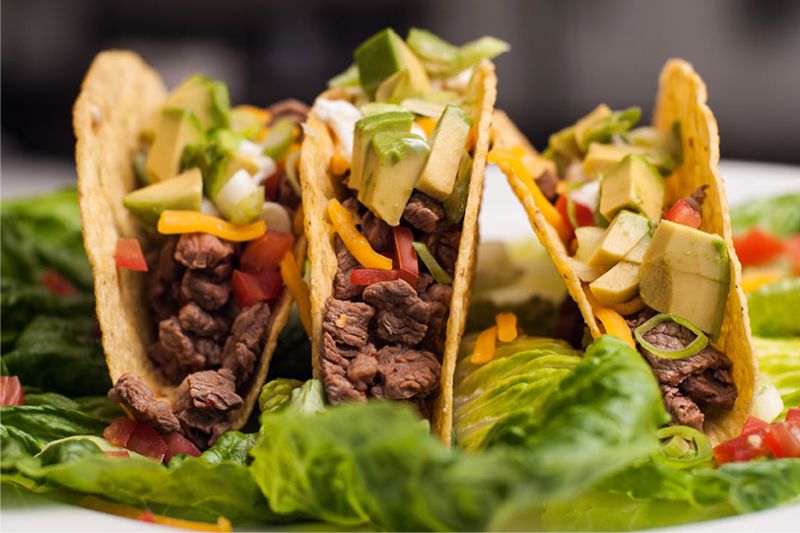 A Korean-Mexican fusion restaurant offers great taco options for your kids. Pick from menu favorites or create your own to make sure they meet your children's needs. Finish the meal with some Crème Brulee or flan for the whole family!
What's nearby: Alaska Zipline Adventures, Patsy Ann Statue, Alaska State Capitol, Saint Nicholas Russian Orthodox Church
Planning Your Family's Stay in Juneau
At Frontier Suites, we'd be honored to host your family's stay in Juneau. We offer hotel rooms designed for families with plenty of beds and space for you to spread out and ensure you get quality sleep. Book a Queen Bunk Suite to sleep a full family of five comfortably.
Check out our room options and start planning your trip to Juneau for great family adventures and fun restaurant experiences.
Further Reading: