To a child, a hotel seems like a fun adventure. What they don't know is all the work and research that their parents put in to find a family-friendly and safe place to stay during their travels. As a whole, Juneau, AK is a family-friendly place to visit and you'll find many hotels are accommodating to adults traveling with children.
But some characteristics make a hotel especially appealing for families. As you evaluate Juneau hotels, consider how to best enjoy your time away and relax. The more activities and food options available for your children, the easier it will be to travel with them.
Children Stay Free with an Adult
Added fees for children staying in your hotel with you could add up over the course of your trip. It's generally only a few dollars more per night, but avoiding the expense is always helpful when budgeting for a family trip.
Look for a hotel that allows children to stay for free with a paying adult. At the Frontier Suites Hotel in Juneau, children 12 and under are free so you can enjoy an affordable, family-friendly hotel experience.
Nearby Restaurants Have a Kids Menu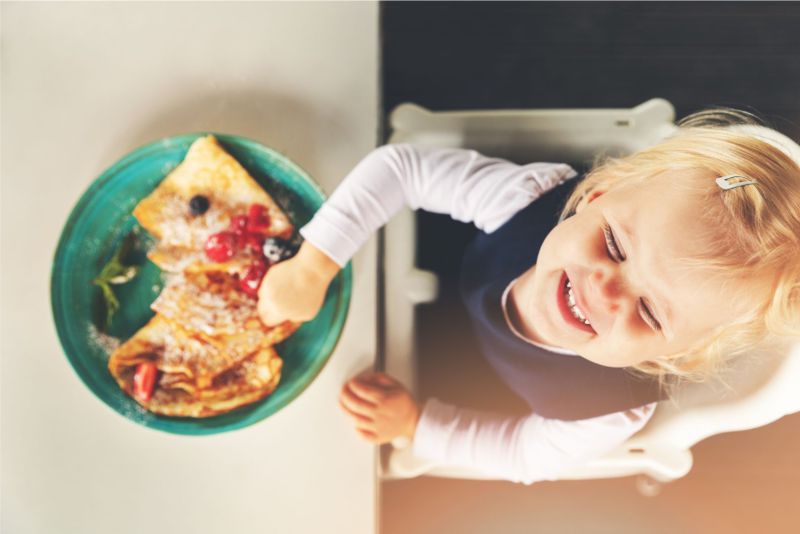 Feeding children while away from home can be a chore, especially if they're picky eaters. It's enough to make some parents avoid traveling entirely. But don't be intimidated by grabbing a bite on the go.
In Juneau, there are plenty of restaurants that serve kid favorites, like mac n cheese, chicken nuggets and hot dogs. Parents will love the fresh fish, seafood or game while children happily munch away on foods that are familiar to them.
Frontier Suites as an on-site restaurant so that you won't have to get the kids to walk far or request transportation around the city. Northern Cuisine Restaurant has a five out of five star rating on Yelp and an extensive menu to meet the needs of various diners.
Here's what one visitor had to say about the extensive menu and friendly serving team that we know will delight your family: "You will be greeted with a smile as you walk into this clean, large, yet fairly relaxing establishment! The menu is extensive offering breakfast, lunch, and dinner of both the American and Filipino variety."
The Frontier Suites team prides itself on friendly service, including service for our young guests. We'll be patient and respectful to your children so that everyone has an enjoyable Juneau hotel experience!
If the on-site restaurant doesn't interest you or you want to branch out for different food each day, there are 28 restaurants within .75 miles of Frontier Suites.
Plenty of Sleeping Room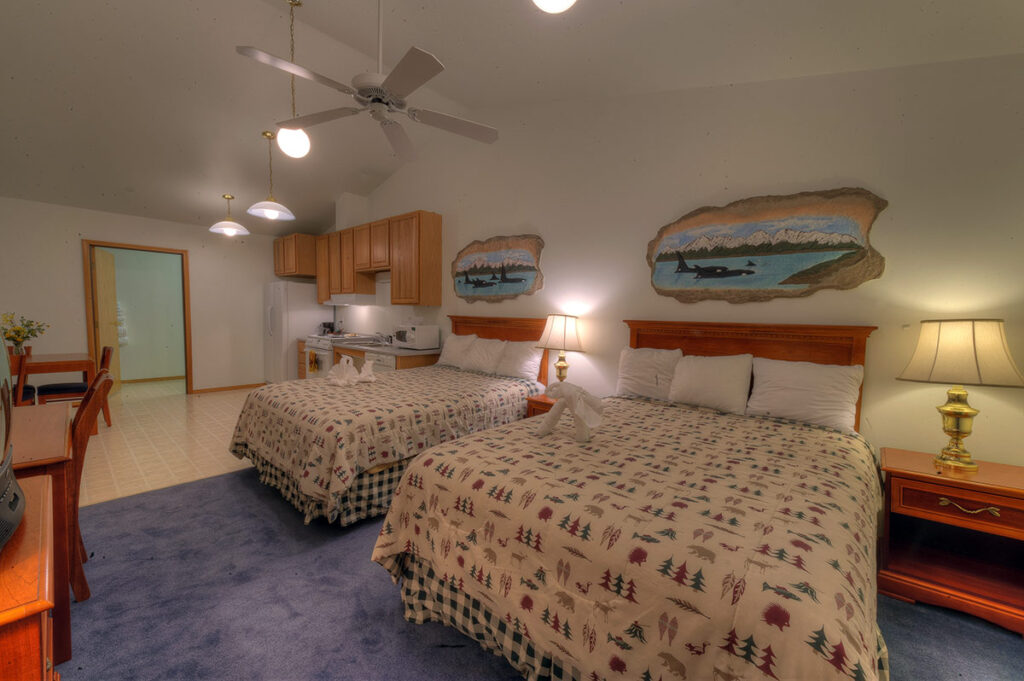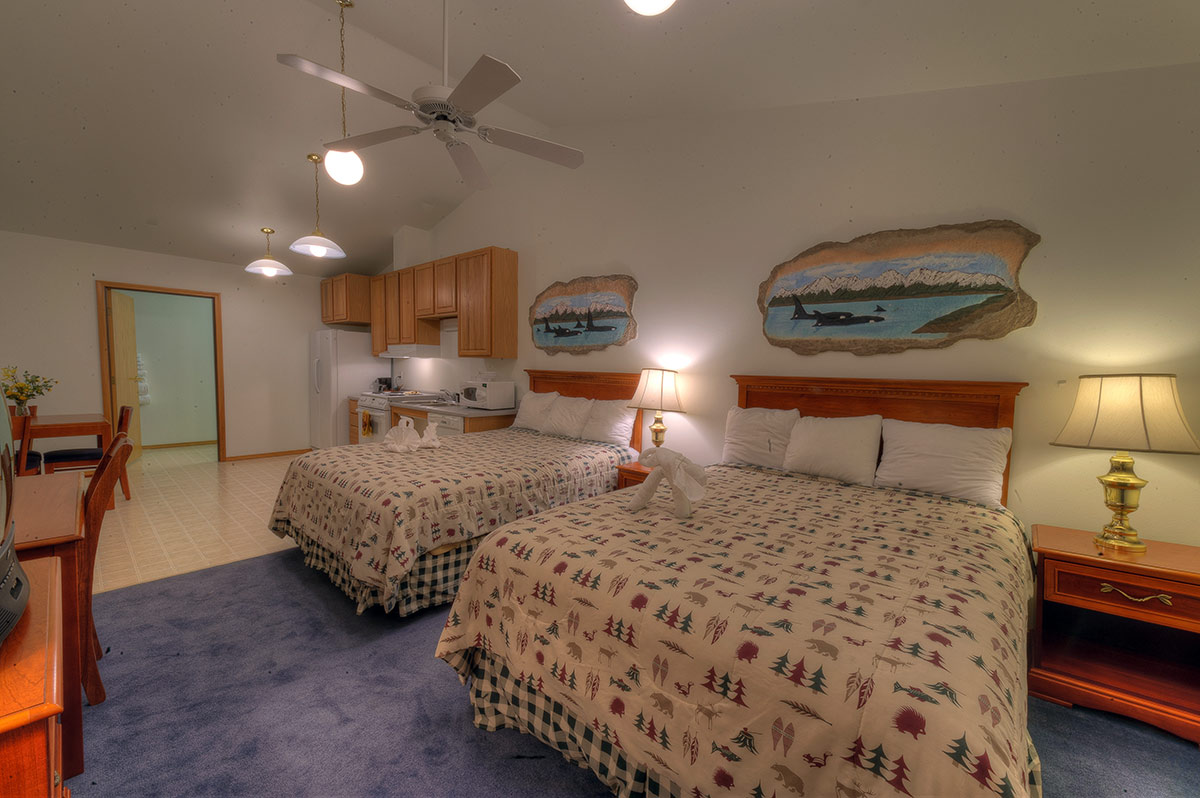 If you don't sleep well, your trip won't be as much fun. The same is true for your children traveling with you. You want the whole family to rest up to prepare for the exciting adventures Juneau promises.
Ensure that you won't find yourself in a full-sized bed with your entire family or making a pallet of blankets on the floor. Instead, choose a hotel that has plenty of room for the whole family.
At Frontier Suites, we highly recommend the Queen Bunk Suite. With a queen-sized bed, bunk and pullout sofa, there's plenty of sleeping room for everyone. Plus, you'll have a full-sized kitchen so that you can enjoy your child's favorite meals and snacks as if you were at home.
Here's what one guest had to say after their stay: "The Queen Bunk Suite comfortably allowed the five of us to sleep."
Cable TV Provided in the Room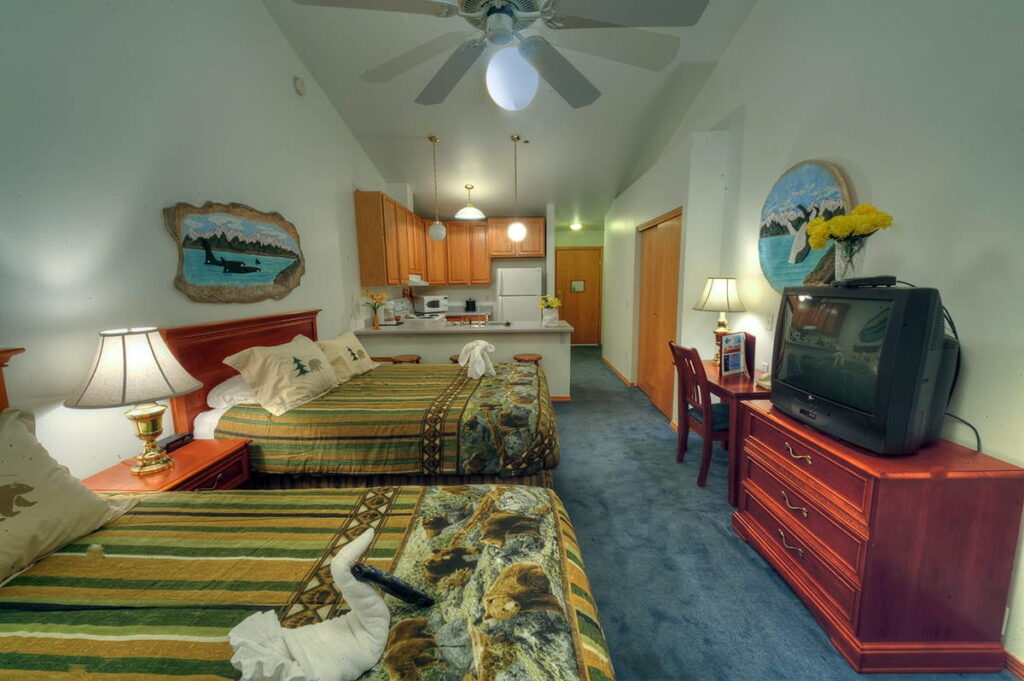 Taking children out of their home environment can be stressful. And then taking part in adventures and excursions throughout the area might wear them out and make them cranky. So while you probably don't plan to spend your trip in your hotel room watching cable television, it can also be a great feature to help children unwind and feel more at home.
Look for a hotel that offers in-room cable TV. This can help you occupy young children while you get ready for the day or help them unwind after a long day of exploration. Or in the case of poor weather where your plans shift or change, some cable TV can be great.
Plus, if you don't have cable TV at home, children will be delighted at the opportunity to watch television that they don't normally watch. The change in pace can be enough to make them feel special during your travels.
Fur Babies Can Stay in the Room Too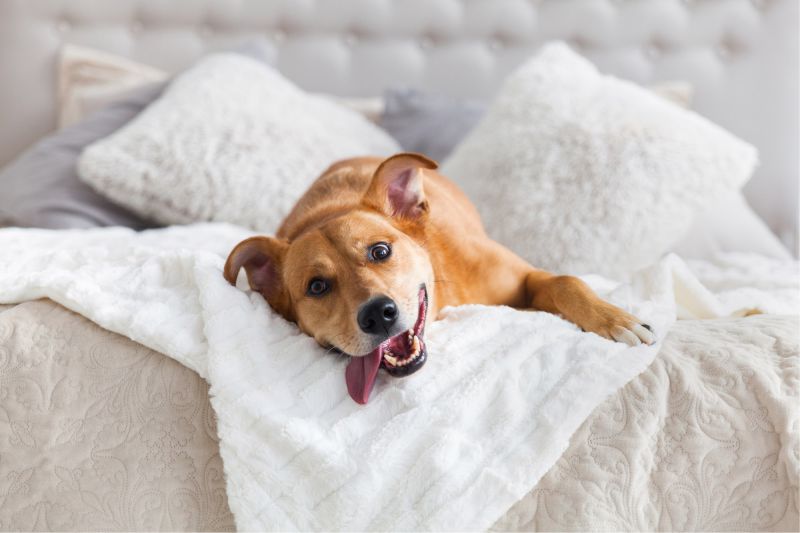 When you travel as a family, you want the whole family to be welcome at the hotel, even the fur babies. Bring along your cat, dog or other pet for family fun for the whole family while on vacation.
Hotels that allow you to keep your fur babies in the room with you can make for a more enjoyable stay. You don't want those fur babies staying outside in the car no matter what the temperature is. Allow them to feel at home just like the rest of the family.
Frontier Suites is a pet-friendly hotel. We have many rooms that we've set aside for families traveling with their pets. Let those pets out of their crates in the room so they can sleep with you like they would at home or explore the new sights and sounds that a hotel room offers.
Watch Out for Red Flags that Indicate a Juneau Hotel is not Family-friendly
Surprisingly, some hotels prohibit young guests or mark certain areas of the hotel as off-limits for young guests. So before you book, watch out for these red flags.
You can always call and chat with the front desk about whether or not you can bring your child with you to a Juneau hotel. You'll get a pretty clear view of whether or not your whole family will be welcomed at the hotel based on the front desk worker's response to that question.
Other hotels make it clear they aren't family-friendly in their room size. Hotels with limited room size options or not enough beds in a room make it clear that the hotel was not designed with young guests in mind.
At Frontier Suites, you'll always find a welcoming team ready to make your stay comfortable and enjoyable, no matter whether or not you have children or pets along with you. Plus, if you're looking for a comfortable place to call home for an extended stay, you'll love our suite options that provide all the comforts of home away from home. Check availability now to start planning your trip.
Further Reading: