Juneau offers family-friendly activities for kids of all ages. You can choose to explore Alaska's capital city by bike or take the Mount Roberts Tramway to get a view from above. Want to learn something new? Visit the Alaska State Museum or Mendenhall Glacier Visitor Center. Just want to focus on Alaska's abundant wildlife? Consider tours to see whales or bears or go to a salmon hatchery.
No matter what's on your schedule, staying at the newly renovated Frontier Suites Hotel in Juneau means you'll have plenty of space for the family to spread out. Plus, you'll have the added convenience of a full kitchen. That makes it easy to fix snacks or prepare food to take along on your daily excursion.
Learn Something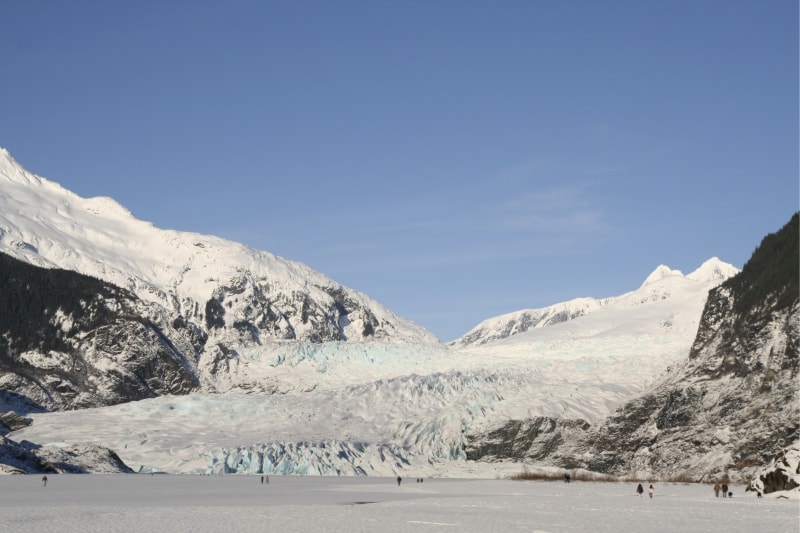 While the best vacations include plenty of time to relax and unwind, they also include opportunities to learn something new. Options to do that in Juneau include:
The Alaska State Museum: With more than 27,000 artifacts, the museum provides something sure to interest everyone in the family. The museum is a great place to learn more about Alaska. The place includes a focus on the period when the state was a Russian territory or Alaska's gold-mining history when the gold rush drew people to the state. The museum also showcases its Eskimo-carved ivory collection and artifacts that spotlight Alaska's native heritage. The museum's highlight is its full-size eagle's nest that sits in a two-story tree. Best of all, museum admission is free to anyone under 18.
Mendenhall Glacier Visitor Center: Young visitors can use a guide crafted just for them to learn about glaciers and the visitor center. They also can participate in two Junior Ranger Programs. One focuses on the visitor center and is only available there. The other includes information about the entire Tongass National Forest. Although both programs require getting a ranger signature on-site.
Last Chance Mining Museum: Learn about Alaska's gold rush at the museum located inside the former Alaska-Juneau Gold Mining Company's historic compressor building in downtown Juneau. Visitors will get to see one of the world's largest mining compressors and other mining tools and artifacts. The Last Chance Mining Museum is listed on Alaska Gold Rush Properties and the National Register of Historic Places.
Get Active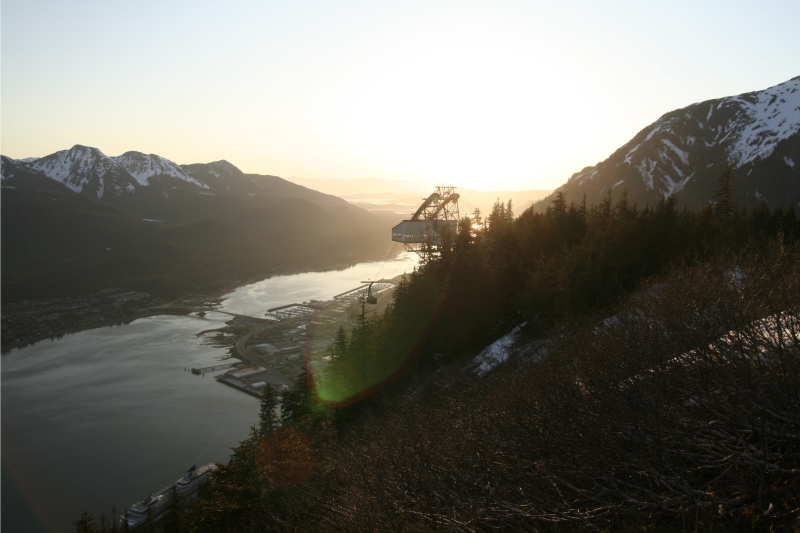 Cycle Alaska: Rent a bike and tour Juneau. You can ride to the Mendenhall Glacier Visitor Center or download a copy of the Juneau Bike Map and plot your own course.
Mount Roberts Tramway: Hop on the Goldbelt Mount Roberts Tramway to get a bird's eye view of Juneau and the Gastineau Channel. The train operates all day and leaves downtown Juneau every five minutes. Once you get to the top, take a hike or check out the scenery from one of the wildlife viewing platforms. Tickets cost $35 for adults and $18 for children 3 to 12. Children 2 and younger can ride for free.
Alpine Zipline Adventure: Sail between fully-enclosed treehouse platforms on this zipline excursion operated by Kawanti Adventures. Finish your zipline adventure with a chance to play lumberjack by throwing axes.
Experience Wildlife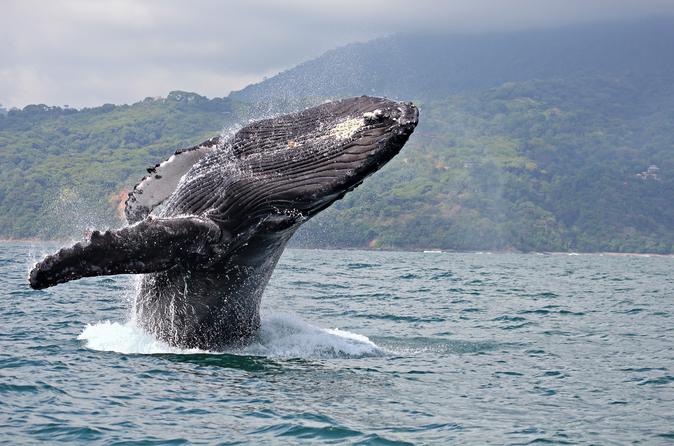 Watch whales: Whether you want to go on a big or small boat or paddle out in a kayak, Juneau offers a variety of options to observe whales. Humpback whales are the most prevalent and bulk up by eating Alaskan fish before their winter migration to Hawaii and Mexico.
Observe bears: Combine a floatplane flight, hiking, and kayaking to watch brown bears in their natural habitat. Be prepared to hike into the old-growth forest to reach a viewing stand where you can watch the bears from above. Keep in mind that the minimum age for bear excursions is 10.
Go on a dog sled ride: Kids can experience dog sledding in both warm and cold weather while learning more about Alaska's official state sport. Want more adventure? Combine a helicopter ride with a dog sledding excursion.
Visit a salmon hatchery: Learn about Pacific salmon at the Macaulay Salmon Hatchery with tours and aquarium viewing. The hatchery is open daily from May through September and by appointment during weekdays from October through April. Call (907) 463-5114. Admission is $15 for adults and $10 for children.
Cozy home away from home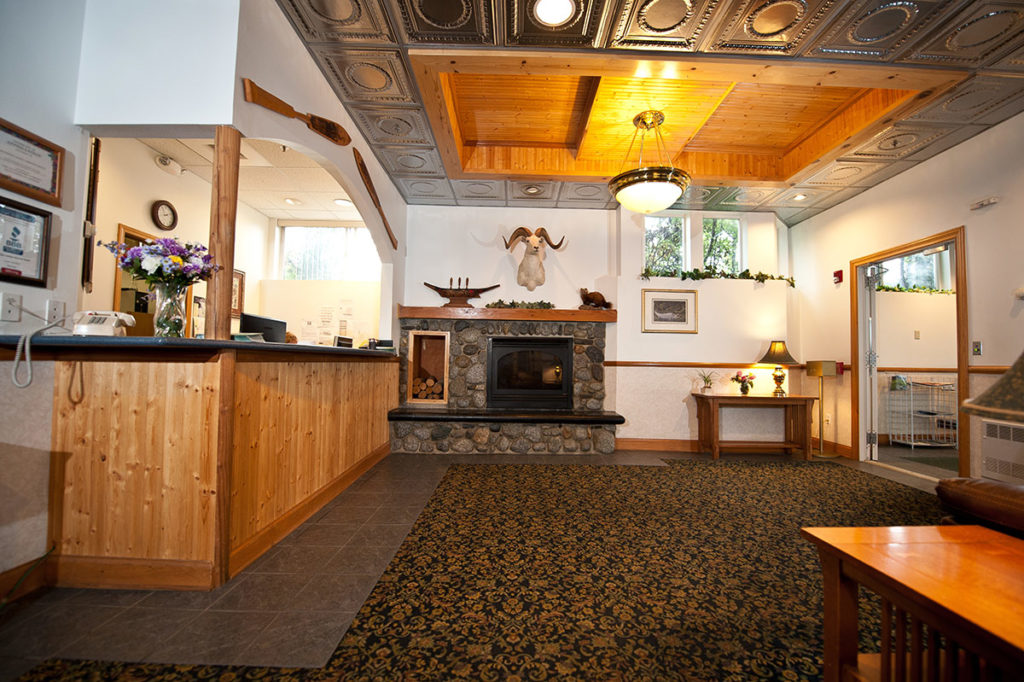 No matter how you choose to spend your time, the Frontier Suites offers a comfortable space with plenty of room for the full family. As a bonus, the Northern Cuisine Restaurant, located in the hotel's lobby, serves breakfast, lunch, and dinner daily. Notably, the menu features Filipino and American dishes, and the hotel provides a daily breakfast voucher that guests can use for select menu options. And they also have the opportunity to apply the voucher price to other breakfast choices and pay the difference.