Christmas is just around the corner and we are here to ensure your pleasant stay at the Frontier Suites and Juneau Hotel during the holidays and beyond. Last year was eventful, fun, full of ups and downs (as you would expect of a lodging in Juneau), but as a quality service hotel we've always managed to proudly reach every milestone and build a relationship with the visitors that made our work and your stay enjoyable.
Christmas is all about the holiday joy and how you can show your loved ones the true Christmas spirit, said Mariah Carpenter, Executive Manager at the Frontier Suites and Juneau Hotel.
Christmas Decorations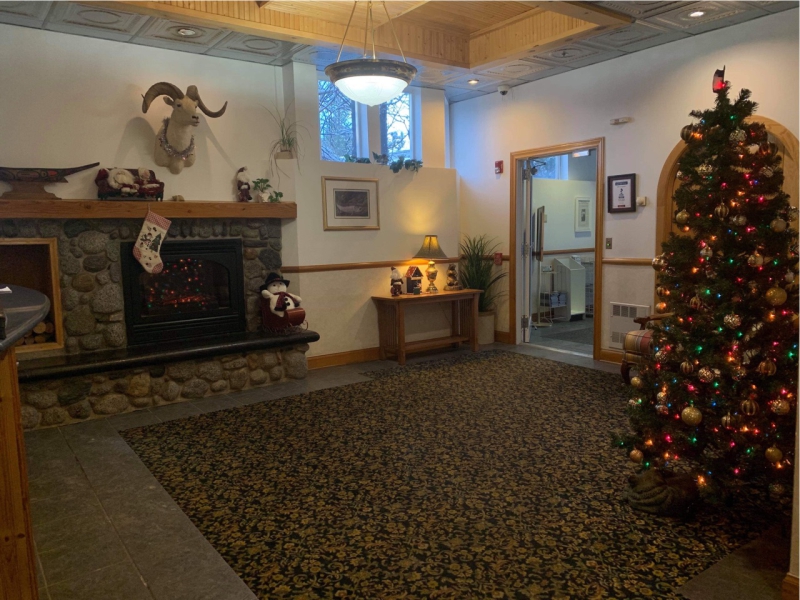 t's true when they say that Christmas is the time of the year when magic is in the air. At the beginning of December, we bust out boxes and boxes full of decorations. Our whole crew – housekeepers, front desk employees, managers – we all get together and decorate the lobbies and halls of both our hotels in Juneau. We hang the Christmas lights, we put stuff on our windows, we set the Christmas trees and decorate them… All of this to make sure we add a little magic to your stay at our hotels.
Being your home away from home really makes us want you to see how amazing both of our hotels are and that we're not your standard hotel.
An interesting fact about our hotel at the Frontier Suites is that we get a lot of help from the local kids who live in the neighborhood when it comes to decorating the outside. Some days we even end up with our own army of snowmen around the property. And you may find yourself in the middle of a snowball challenge if you're not too careful!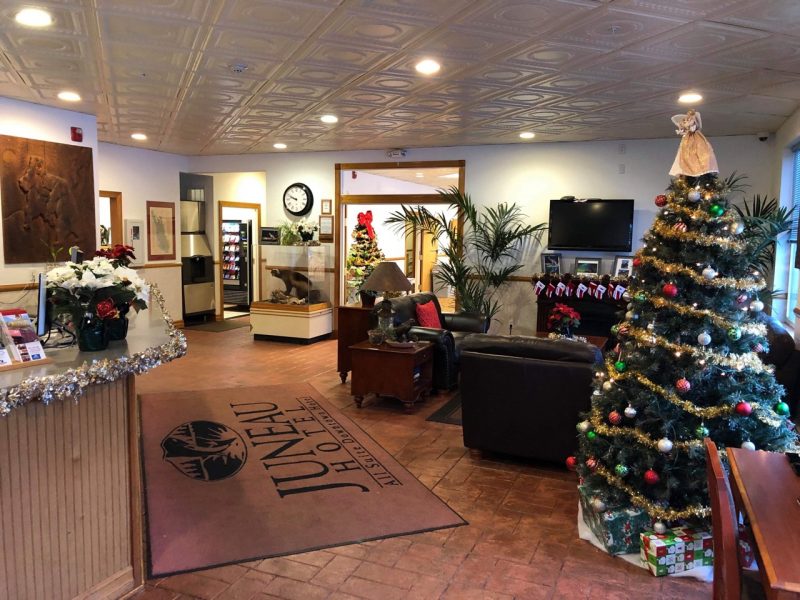 Christmas Stories
Since it's located in Juneau's Mendenhall Valley, there are a lot more family homes in the area around the Frontier Suites Hotel. And we often have parents who would rent a room the night before Christmas. They'd use it do all of their wrapping and dress up into Christmas characters, and we'd see them head out at 3am with just heaps of presents all wrapped up and ready to be placed under the tree at home. When we get the full story from the radiant parents on the following day, it just reminds us why we are in the hospitality business to begin with.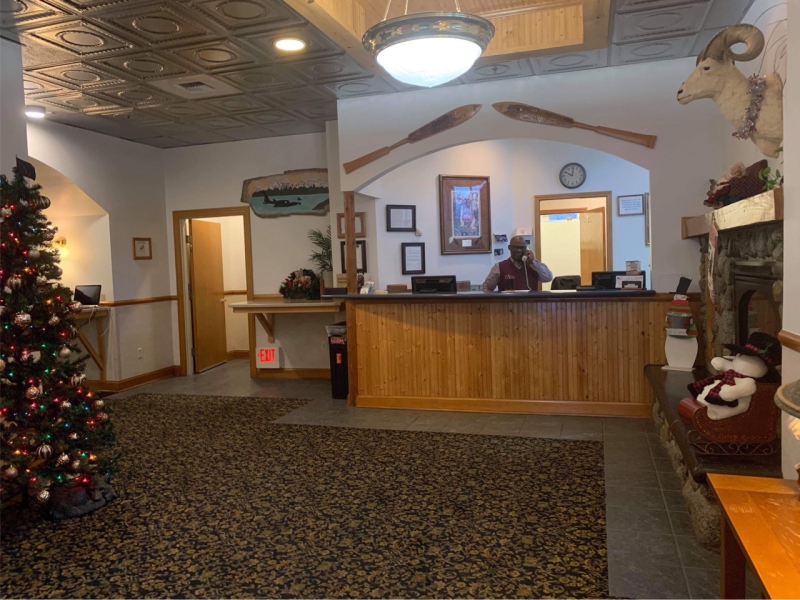 On the other side of town, at the Juneau Hotel, we get a lot of extended stay guests during the winter (we also have some excellent extended stay specials here at the Frontier!). We build a very strong bond with our guests, who become a virtual part of our hotel family, especially when they stay for an extended period of time. Of course we try to brighten their day and bring some Christmas cheer with goodies and treats every once in a while.
Every year we come up with a surprise. Expect to find candies, treats, and who knows, maybe a really neat pen that lights up, or something else that will become a small memorabilia of the time you've spent at our hotel.
Christmas Specials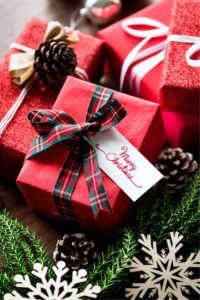 We care about making your stay enjoyable and affordable. We are offering a special holiday rate at both the Frontier Suites and the Juneau Hotel so you can spend your winter holidays in Juneau, Alaska.
For a glimpse into what's going on in Juneau around the holidays, check out our detailed blog post about it on the Juneau Hotel website.
Our Wish for this Christmas
Christmas is a time of year when we ponder on our accomplishments throughout the year, and we make new goals and challenge ourselves to be better in the new year. When asked about our goals for next year, Mariah put it simply:
To maintain the strong reputation that we have worked hard to achieve and to continue improving ourselves every day.
We wish to remain a top choice among hotels in Juneau. We wish for our visitors to spend an unforgettable time here in our small town. Also we wish for you to really feel like you are home away from home when staying with us.
We Wish You a Merry Christmas!
Related Articles: