The gold rush is a major part of Juneau's history. In fact, Joseph Juneau and Richard Harris were two gold prospectors when they founded the city. From its very beginning, it was a gold mining and logging town.
When you visit our city, we invite you to take a step back in time to the mining days and experience the Alaska gold rush. There are so many ways to learn about this important livelihood while enjoying a Juneau hotel stay.
History of the Juneau Gold Rush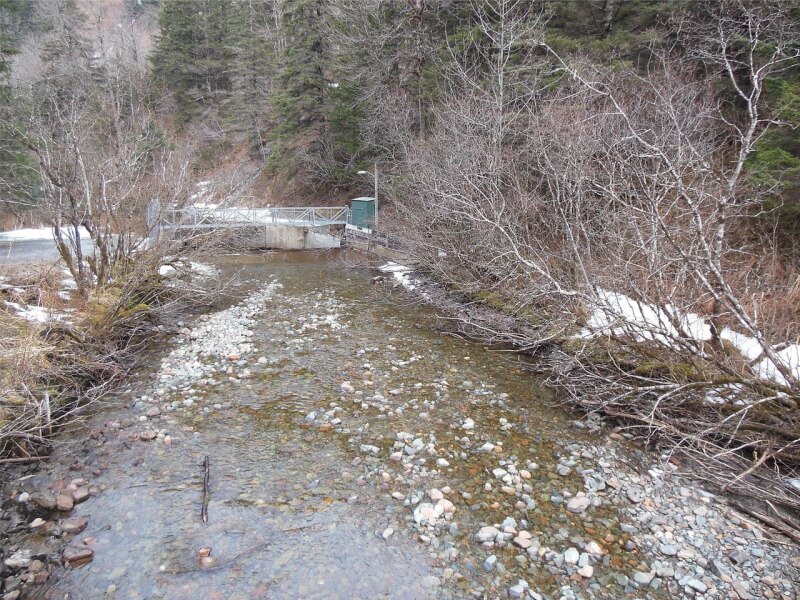 Alaska has many natural resources from fishing to logging. But one of the things that really pushed forward cities and settlements in Alaska was the gold rush.
Gold was discovered in Juneau in 1880 at Gold Creek. Accessing the gold in the area was challenging, which is why the gold miners established several lode mines.
Douglas Island was home to the Treadwell Mine – a complex of four mines – where there was a large gold mining operation. Areas that had better access to waterpower and transportation were better for mining.
The Treadwell Mine had tunnels that were 2,400 feet below the surface, which was an astounding feat. Keeping the tunnels dry when they were below sea level was a challenge. But despite its success, Treadwell Mine closed in 1922. That's because the tunnels flooded in 1917. Throughout its operation, the mine produced $70 million in gold.
That closure helped bolster the area's other mine, AJ Mine. After facing years of loss and labor challenges, AJ Mine began to make a profit after Treadwell Mine closed down. While it might sound like mining for gold is super profitable, the operations had to be extremely efficient and large-scale to turn a profit. Becoming the only operating mine in town helped improve their staffing and efficiency to reach new heights.
AJ Mine closed in 1944 due to staffing shortages brought on by World War II. Additionally, the price of gold fell, making it even more difficult for the mining operation to be profitable. This essentially ended the Juneau gold rush era until 1971 when gold prices were deregulated.
Visit the Juneau-Douglas City Museum
As a permanent exhibit, the Juneau-Douglas City Museum has a hands-on gold mining gallery. The interactive exhibit will teach you about local rocks and minerals and showcase the equipment used in gold mining.
Take a look at some illustrated books explaining the geology behind gold mining. Step back in time and walk through a replica of the Treadwell Mine from 1917. You'll feel like you were here in the mining era as you walk through the cave.
You can also experience what hard rock mining was like by taking a look at a cross-section of hard rock. Children can try on clothing and hard hats like the ones miners wore during the gold rush. Plus, try out a mine phone to learn more about what communication was like at the time.
Learn the full history from the video room. A 26-minute documentary explains Juneau's local history and heritage. From its Native Alaskan inhabitants to the city's development through the gold rush, you'll learn all about Juneau during your travels.
Last Chance Mining Museum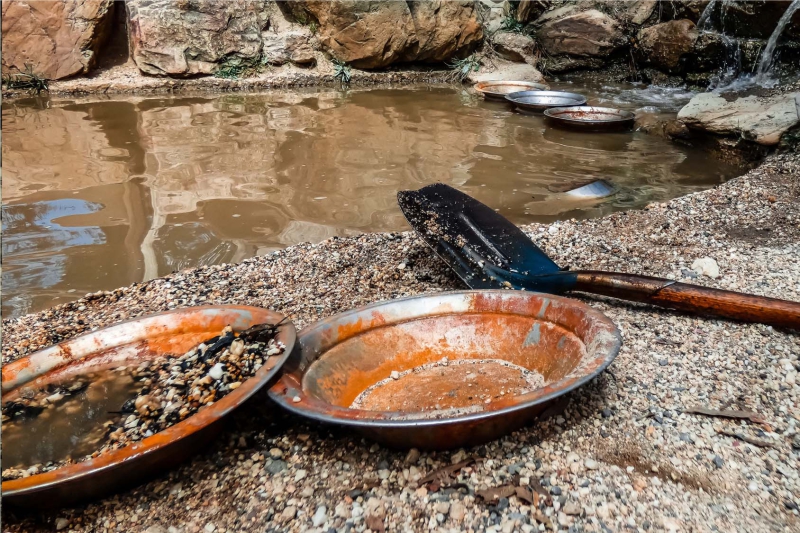 The former home of the Alaska Juneau Gold Mining Company (AJ Mine) is now the Last Chance Mining Museum that lets you explore what was once one of the largest gold mining sites in the world.
As previously explained, the mine was active until 1944 when World War II caused staffing shortages. At that point, the mine was forced to shut down. Before it did though, it had thousands of feet of tunnels snaking through the ground under Juneau.
See the ruins of camps at Last Chance Creek and Silverbow Basin. You'll see old mine buildings and rusted trains and ferries that the miners used to reach the area. There are tons of artifacts to take in and experience at the museum.
See one of the largest air compressors and learn about how it was used in gold mining. Experience the gold mining tunnels with the museum's neat 3D glass map.
To see it all, plan for a little bit of a hike. You can take Perseverance Trail up to Silverbow Basin where you'll see more of the gold mining operations. The area is listed on the National Register of Historic Places, so you'll want to make time for the hike.
Don't miss out on seeing this museum during your travels because it's the only opportunity you get to see inside a historic building used during the gold rush era.
Take the Historic Gold Mining and Planning Adventure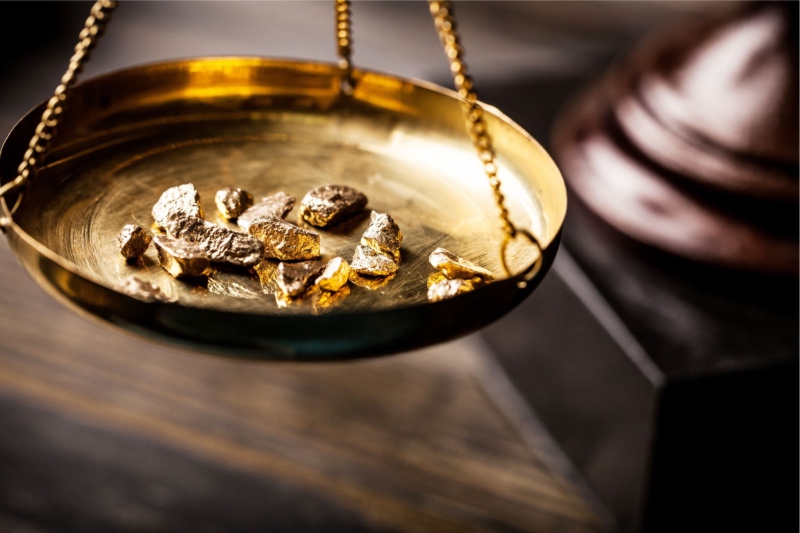 Go on an escorted tour through Juneau's gold mining area. You'll be taken to an area where you can pan for gold. Get a lesson and tips on how best to pan so that you'll be more likely to find gold. All gold that you find is yours to keep and take home with you.
As part of the tour, you'll also get to see some of the most stunning sights of Juneau's Gold Creek. This is an area you can't see alone without a permit, so the tour provides a rare experience.
Experience the excitement of panning for gold in the creek or start learning in the provided trough. You'll be amazed the first time you see a glistening nugget in your pan. You're guaranteed to find gold during your tour!
Learn the techniques that miners used during the gold rush that is a rich part of Alaska's history. At the end, you'll get an Orelove Brothers Gold Claim Certificate and all the gold you found while on your adventure.
Have fun while learning more about the Alaska gold rush with firsthand mining experience.
If you take one of the many gold panning tours in the area, be sure to dress for the elements. You'll be outside enjoying Juneau's stunning nature, but it could rain or be chilly during your excursion.
Planning Your Juneau Hotel Stay to Learn About the Gold Rush Era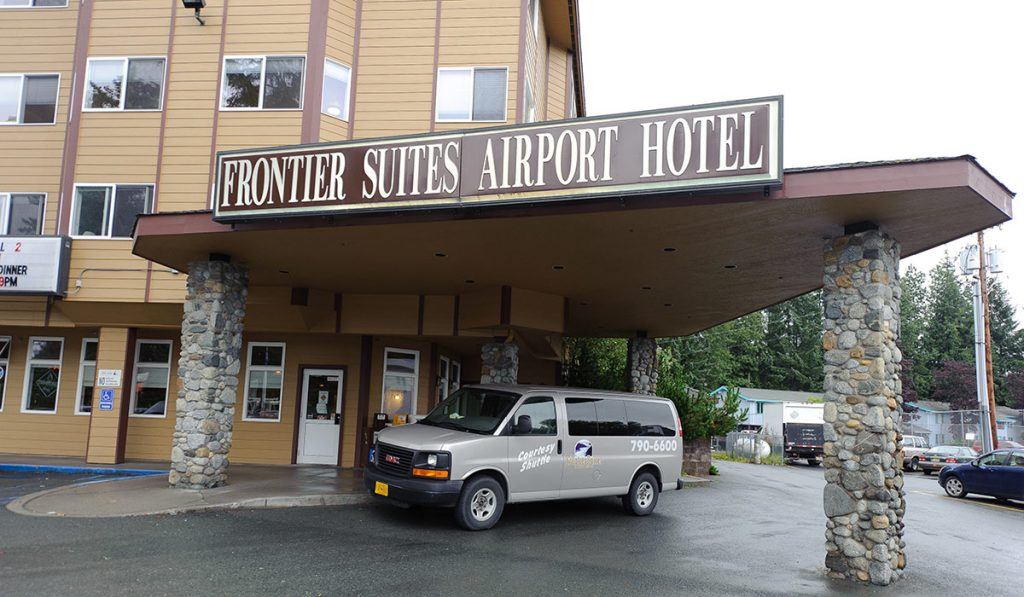 If you're ready to head to Juneau to learn all about the gold rush era and pan for gold, plan your trip today. We'd love to host you at Frontier Suites, the coziest hotel in Juneau.
Our rooms are comfortable and will be the perfect place to relax after your gold mining adventures. Book your stay now to lock in great rates.
Further reading: