When visiting Juneau, Alaska, you have many transportation options. If you'd rather not have to worry about navigating the area, you can use public transportation, taxis, shuttles or rideshare services.
While transportation options in Juneau are ample, you should come to the area with a plan for how you'll get around to ensure you have the most enjoyable experience. To guide you in getting around Juneau, here's a look at the transportation options and what you need to know about them.
Rental Cars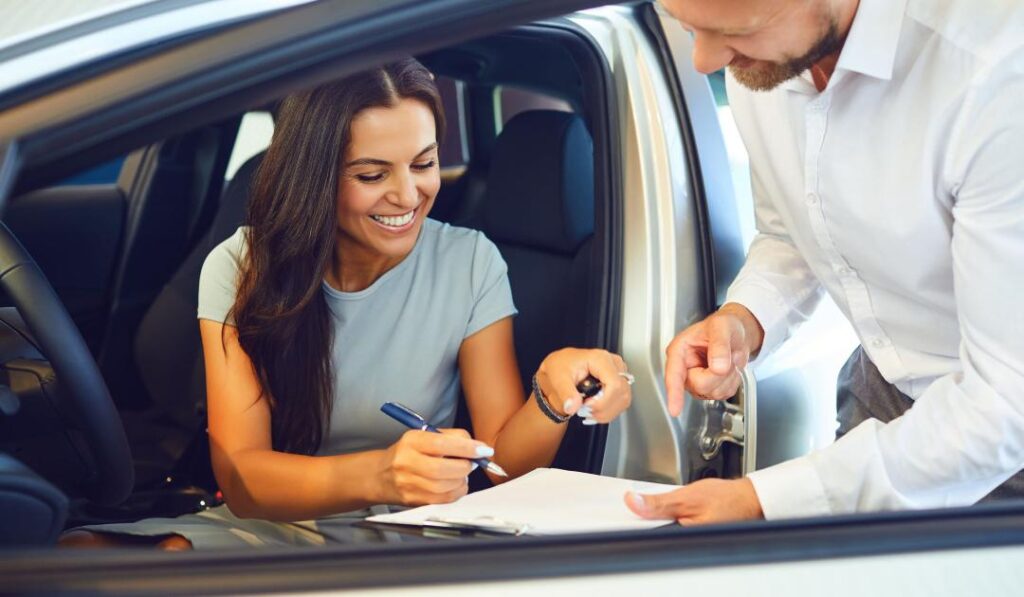 Using a rental car enables you to go when and where you want at your leisure. You don't have to rely on anyone else's schedule or wait around for transportation to come. But it's also the only transportation option where you'll need to use a navigation system to get around Juneau.
Most people have a smartphone now, which is enabled with GPS so that they always have maps and directions. But that doesn't mean you want to use this during your travels.
Additionally, you won't be able to just rent a car and travel throughout Alaska. The only way into Juneau is through ferry or plane and the closest cities are pretty far away. You'll want to travel by air to get to other destinations, such as Sitka or Anchorage.
Pros
No waiting around for transportation
Freedom to sightsee at your leisure
Ability to be spontaneous about where you go and for how long
Less walking is required to see many sites throughout the area
Can be easier for transporting large groups that wouldn't fit in a traditional taxi or rideshare vehicle
Cons
Requires that you navigate the city
Can make it more challenging to sightsee since you'll be focused on driving and not looking at the sights
Expensive transportation option
Companies available in Juneau
Enterprise Rent-A-Car
Juneau Car Rental Company
Budget Car Rental
Avis
Ride Share Services
Both Uber and Lyft operate in Juneau. You can use a smartphone app to request a ride or you can schedule your transportation in advance to ensure you're ready for your adventures.
Uber invites you to request a ride up to 30 days in advance. As you explore your rideshare options, Lyft provides ways to get a fare estimate so you can budget for your Juneau adventures.
Many people enjoy using rideshare services because they don't have to call for a cab. Plus, they don't have to worry about scheduling anything and know that a ride will likely only be a few minutes away at any time.
Pros
Lower price for mild transportation use than a rental car
Freedom to enjoy the sights from the backseat while someone else drives
The convenience of mobile app book
Options for transporting up to six people at once for larger parties
Cons
If you plan to use the service frequently during your travels, it will get pricey
When cruise ships dock, rideshare services get busy fast
Wait times can be long based on traffic and demand
Surge pricing during busy times can make budgeting for rideshare services more challenging
LOOKING FOR A NICE HOTEL IN JUNEAU?
Full kitchens in every suite.
Companies available in Juneau
Taxis
Taxis are a lot like rideshare services only they employ drivers instead of using the gig economy that allows drivers to work when they want to. This can make taxis more reliable than rideshare services and they don't have the same surge pricing as rideshares.
However, you generally have to call for taxis, and some people simply prefer using an app to hail transportation since it is easier and often faster. Juneau taxi services are also often tour guides, which means they are skilled at helping you get to know the area in a way other transportation services might not.
Pros
Taxis are driven by Juneau tour guides who can help you get to know the area
Does not have surge pricing like rideshare services
Allows you to sit back and enjoy the sights while getting to your destination
Uses professional drivers with full background checks to offer greater safety and security than rideshare services
Cons
Generally, requires phone calls to schedule transportation
Can mean waiting around for your taxi to arrive
Companies available in Juneau
Public Transportation
Juneau Taxi & Tours – 907-586-1111
DLUX Rides
TLC Taxi – 907-697-2239
The Capital Transit bus is the public transportation option in Juneau. The bus runs from downtown to North Douglas to Mendenhall Valley. A one-way fare costs $2 for adults, $1 for children ages 6-18 and is free for children 5 and younger.
You'll need to familiarize yourself with the bus stop locations and the various bus lines before arriving in Juneau.
Pros
Inexpensive mode of transportation
Easy way to see the sights while in motion
A fun way to meet locals and get a feel for the area
Cons
Won't drop you at the doorstep of your location
Requires more walking than other transportation methods
Can mean waiting at bus stops for the next bus
Might require standing while in motion during busy times
Companies available in Juneau
Shuttles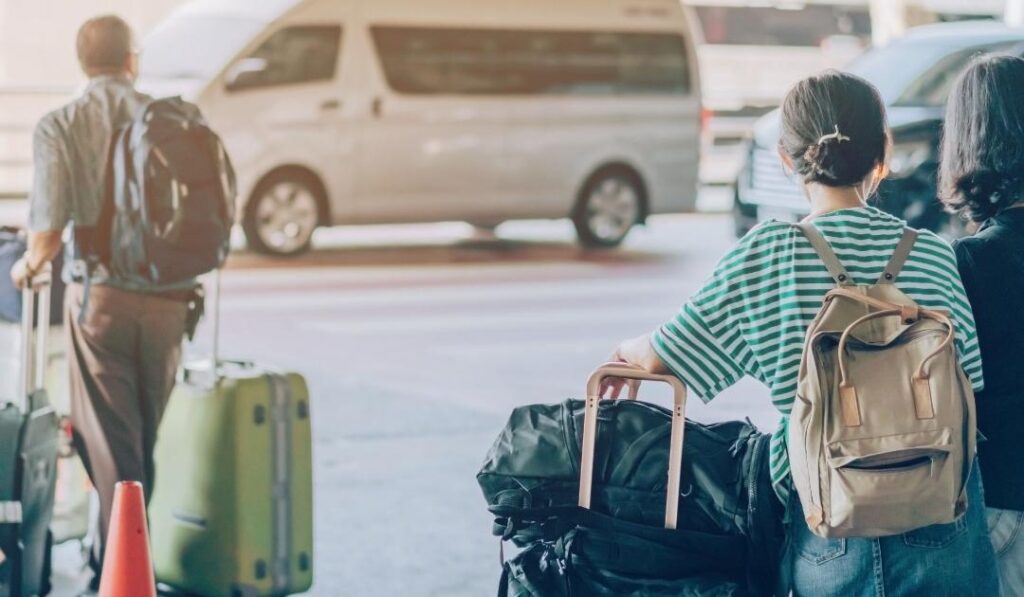 Juneau is a major tourist city and excursion companies and hotels know that tourists would rather spend their money on experiences instead of transportation. That's why many hotels offer airport and ferry terminal shuttles.
Using a shuttle allows you to take advantage of the services you're already paying for. Plus, shuttles take you directly to the location you need to go to, unlike the city bus that uses set stops.
Pros
Free when you use a hotel or excursion company's services
Convenient pickup and drop off at your hotel or the airport/ferry terminal
Cons
Doesn't run overnight so might not be great for early morning flights
Is only available from some hotels and excursion companies
You'll still need a way to get around to other sightseeing locations
Companies available in Juneau
Check with your Juneau hotel or excursion company to see if they offer shuttles
Is It Worth Renting a Car in Juneau, Alaska?
It can be worth renting a car in Juneau, Alaska, depending on what you hope to do. If you want to take a day trip and explore many places quickly, a car might be the best option. But if you're coming to engage in excursions, know that most companies will pick you up from your hotel and take you to the excursion location for no additional charge.
How Do You Get Around in Juneau?
To get around in Juneau, you can ride the bus, take a cab, ride a bike, walk, hail a rideshare service, or drive a rental car.
Are Rental Cars Available in Alaska?
Yes, you have several rental car company options throughout Alaska and can choose from many different styles of vehicles to meet your needs. This includes economy, standard, full-size, minivan or SUV.
Frontier Suites is located about a half mile from the airport. While you could walk here, we offer airport and ferry terminal transportation to make your stay relaxing and enjoyable. Many excursion companies will come directly to our hotel to pick you up if you book with them. But you can also take advantage of a variety of other transportation methods while enjoying your stay at our local hotel. Book your stay now for the best availability and rates.
Further reading: