Alaska is home to the four largest cities in the US by area.
Sitka (2,870.3 square miles)

Juneau (2,701.9 square miles)

Wrangell (2,542.5 square miles)

Anchorage (1,704.7 square miles)
And the next largest city – Jacksonville, Florida – is less than half the square miles of Anchorage at 747 square miles. As you probably know, Juneau is the capital of Alaska. But what you might not know is that Sitka had been the capital before America took possession of the state from Russia.
Learn fun facts about these four largest cities in the US by area.
Fun Facts About Sitka, Alaska
Sitka is the oldest city in Alaska, which makes it no big surprise that it was the original capital. Some studies suggest that the city is at least 10,000 years old.
Russians settled Sitka in 1799. It was an important city when Russia owned it as it was a crucial fur trading port.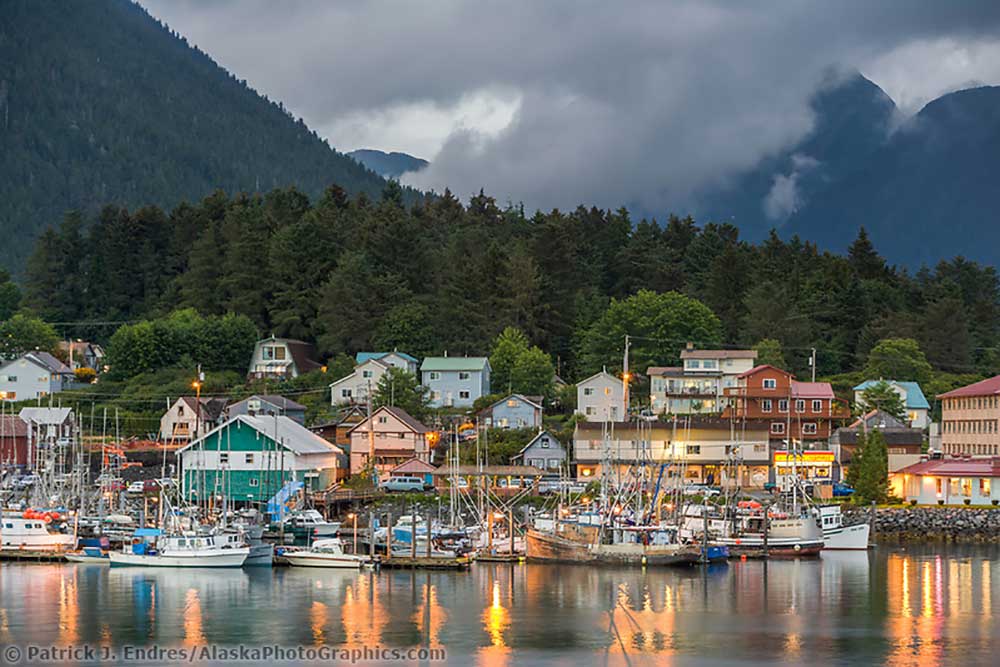 Because Sitka was the original capital, it's also where officials signed the Alaska purchase in 1867 where America agreed to pay Russia $7.2 million. Although Sitka is the largest city in the country based on its square miles, it's the fourth-largest city by population in Alaska based with 9,000 residents. Anchorage, Fairbanks and Juneau all rank higher for the population in Alaska.
The city is home to the first Orthodox cathedral that settlers built in the New World. The Cathedral of Saint Michael dated back to 1848 but sadly suffered severe damage from a fire in 1966. Restoration crews have worked to restore it.
It became a major tourist town when cruise ships began bringing passengers to its shore in 1884. The Pacific Coast Steamship Company was the first cruise company to deliver passengers and by 1890 it was delivering 5,000 tourists a year to the area.
Sitka is a beautiful place to visit and ranked 9th in Smithsonian Magazine's 2013 Top 10 Best Small Towns to Visit.
Alaska is no stranger to precipitation, but Sitka experiences rain three out of every five days on average. And although Sitka is a large city by area, it only has 14 miles of roads.
Fun Facts About Juneau, Alaska
The municipality of Juneau is larger than all of the state of Rhode Island. It is the only state capital that shares a border with a foreign country (Canada). It is also the only state capital that is inaccessible by road. That means that the state's constituents who do not live in the city would have to take a ferry or plane to get to their local representatives. And, all goods must arrive and depart the area via boat or plane.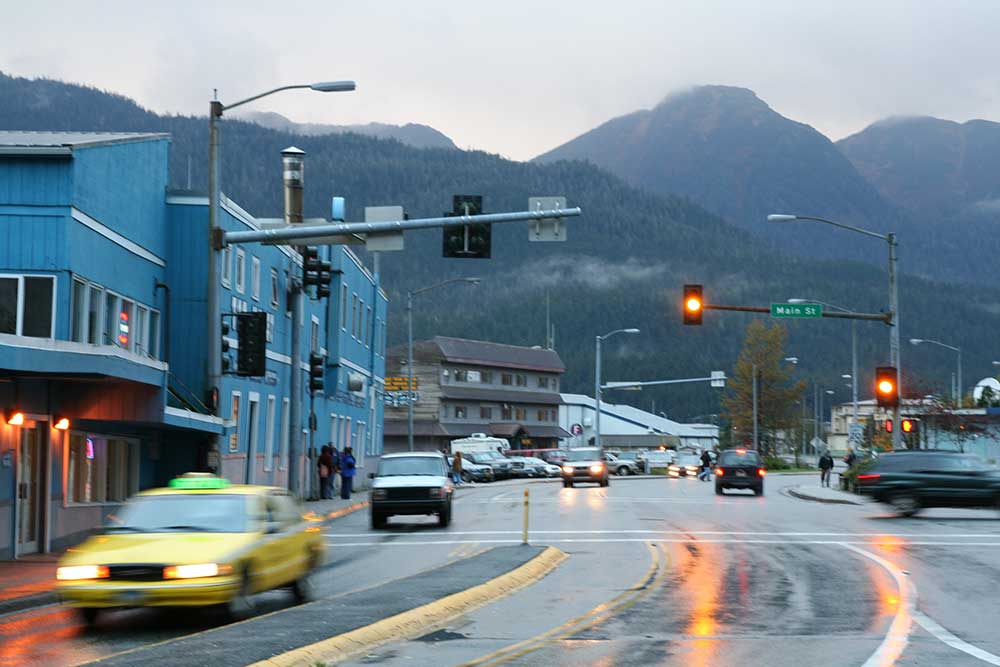 But its unique natural environment and stunning vistas make it a stunning showcase of what makes Alaska a neat place to visit.
Juneau became the state capital after the US purchased the state from Russia. Legislators moved the state capital due to the location of the capitol building and major government offices being located in Juneau.
Juneau is a city that has undergone multiple name changes. It started out as Rockwell in honor of the naval lieutenant commander Charles Rockwell. But then when gold miners discovered huge nuggets in the city, it underwent a name change to Harrisburg in honor of gold miner Richard Harris. Then a team of 72 miners once again changed the name of the city to honor prospector Joe Juneau who was also influential in the city's gold mining industry.
During the longest day of the year, the sun shines for 18 hours and 18 minutes in Juneau. That means that it's the only place to experience the sun's rays close to midnight. And yet on the winter solstice, there are only 6 hours and 25 minutes of daylight.
The state is home to many animals and wildlife both on land and in the sea. There are 280 species of birds alone and it is one of the best places to see bald eagles. But it also has 5 species of salmon, different types of whales and both black and brown bears. Mendenhall Glacier provides a unique nature experience since you won't find glaciers in many other US cities. And with 130 miles of hiking trails, you'll be able to find free and simple outdoor adventures.
However, the city isn't all about nature. It is also a major metropolitan area with theaters, restaurants, bars and more. You'll find something for everyone in this city. Juneau is also home to the oldest operating hotel in Alaska. The Alaskan Hotel opened in 1913 and is still welcoming guests today.
Given the limited access to Juneau, you might think it is an unpopular place to visit. But that's not the case at all. It receives about 900,000 cruise ship passengers each year and another 100,000 other travelers. That's 1 million tourists visiting Juneau throughout the year to experience its beauty.
Fun Facts About Wrangell, Alaska
One interesting tourist attraction and piece of history in Wrangell, Alaska, are petroglyphs. These ancient writings are estimated at 4,000-8,000 years old. It is also home to the oldest known Tlingit carved house. It dates back to the 1700s and is displayed at Wrangell Museum.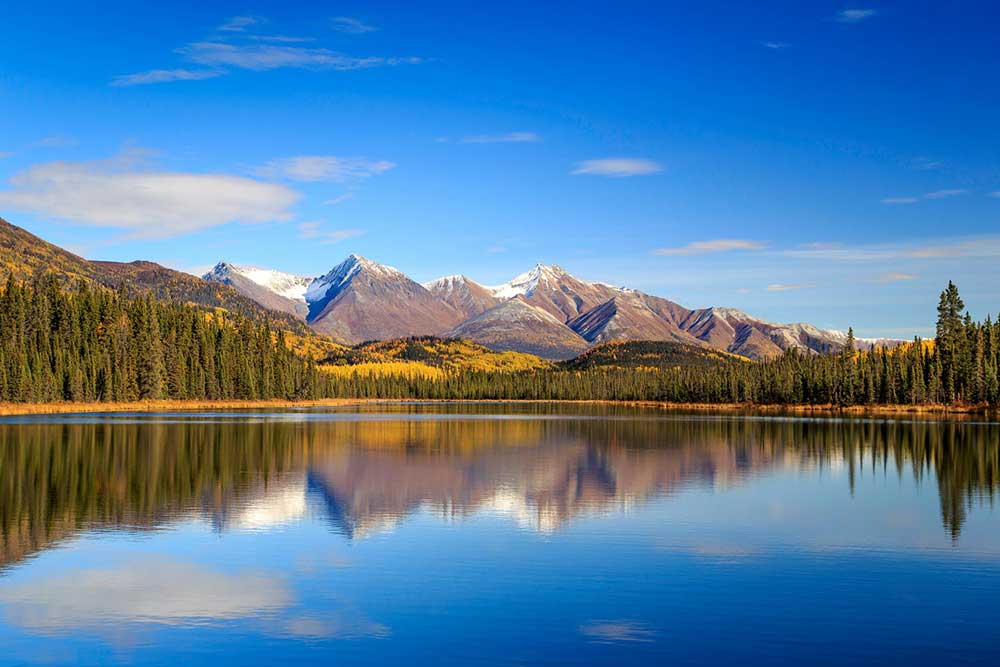 Wrangell is also home to the largest national park in the country. Wrangell St. Elias National Park spans 20,000 square miles. Within the state park, you'll find four mountain ranges. It also has the largest icefield in North America and thousands of miles of glaciers. The park is so large that you could put Yellowstone in it six times. The National Park is also one of the most ecologically diverse national parks because it includes the Tongass National Forest and the Gulf of Alaska.
Wrangell is also home to more than 300 species of birds, including the Common Murre, which is the deepest diving bird at 630 feet.
Fun Facts About Anchorage, Alaska
Anchorage is the northernmost city of the US. It has a population of about 300,000 people or 40 percent of the entire state's population. During the summer months, the city gets about 22 hours of sunlight per day. And during all that daylight, you can see six different mountain ranges from Anchorage.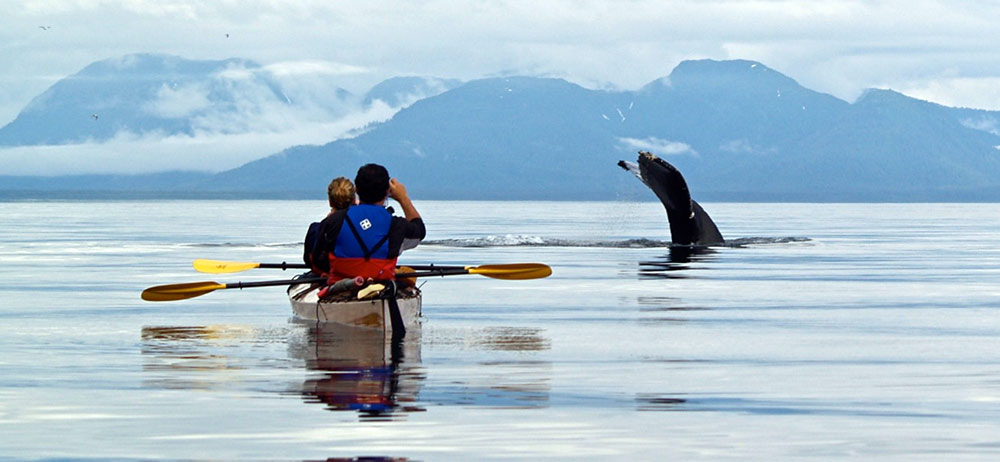 Although Anchorage is in Alaska, it isn't as cold as you might think because the Pacific Ocean helps moderate those temperatures. The lowest it has ever gotten in the area is -38, but winter averages are 5-30 degrees. But you should be prepared for plenty of snow if you visit in the winter. Anchorage gets about 75 inches of snow per year.
The first explorer to discover Anchorage was Captain James Cook, who found the area in 1778 but settlement didn't start until 1914. The settlement began due to its location on the railroad. Therefore, the city didn't even have a hospital until 1937.
Despite its size and predominance in the state, Anchorage has never officially served as a capital for the state, though Congress did vote in favor of moving the capital there in 1974. The cost of construction for the capitol building is what prevented the move from officially taking place.
Much like other cities in Alaska, it has many species of wildlife. And Anchorage is home to 130 miles of ski trails. You might have heard about Anchorage because it is home to the start of the Iditarod, a trail sled dog race. The race finishes in Nome.
Another popular activity in Anchorage is seaplane flights. Lake Hood can see as many as 1,000 take-offs and landings in a single day.
Planning Travel to Juneau and Other Alaska Cities
If you've never seen Alaska, it's worth adding to your list of places to visit. We'd be honored to host you for your stay in Juneau. Frontier Suites prides itself on excellent customer service and its online reviews and rankings show that visitors appreciate that commitment. Book your stay now to visit our intriguing area.
Further reading: